General Hospital Spoilers UPDATE Tuesday, March 7: Trust Issues, Suspicions, Favors And Fears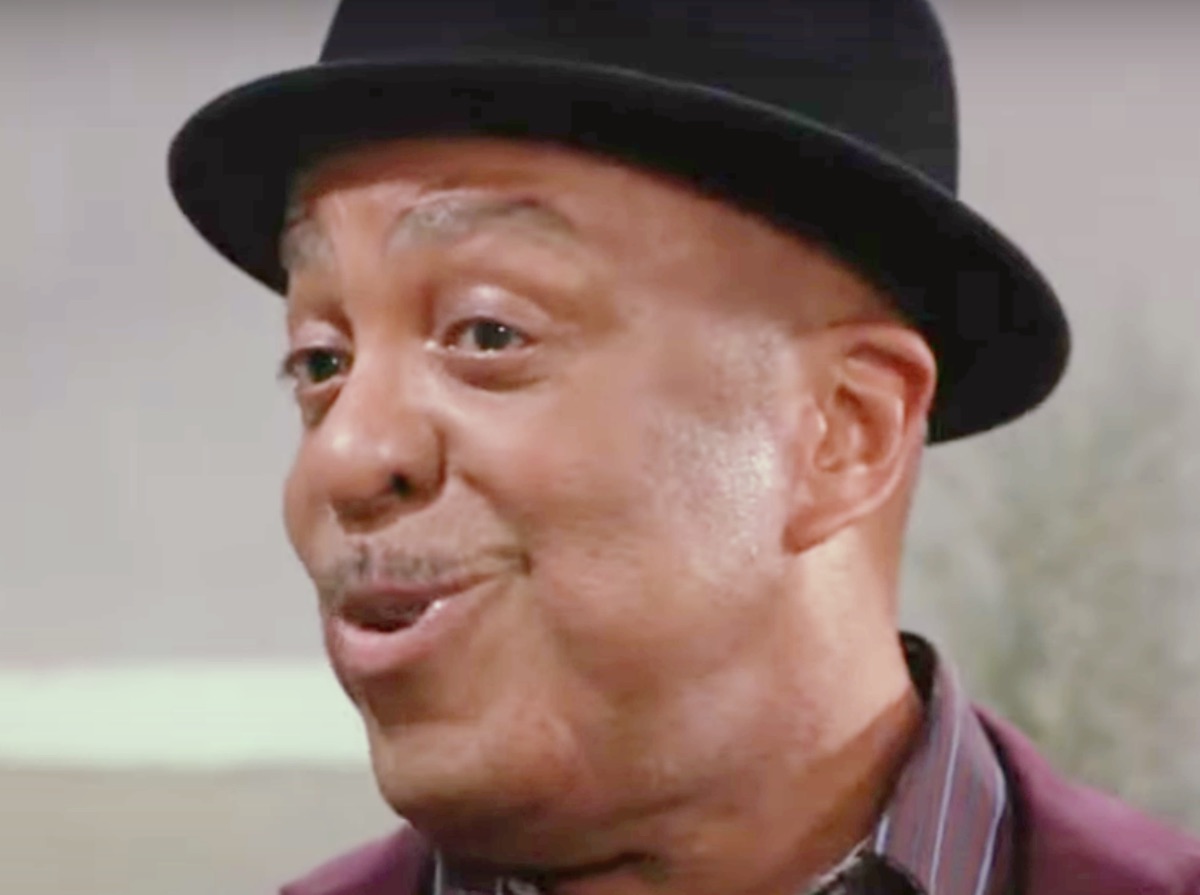 General Hospital spoilers and updates for Tuesday, March 7 tease trust issues, suspicions, favors and fears in Port Charles. Marshall Ashford (Robert Gossett) talks about trust, Ava Jerome (Maura West) about suspicions, Sonny Corinthos (Maurice Benard) about favors and Dex Heller (Evan Hofer) has fears.
General Hospital Spoilers: Pink Or Blue?
TJ Ashford (Tajh Bellow) is excited and happy as he asks his domestic partner, Molly Lansing-Davis (Haley Pullos) if they're having a baby. She took an at home pregnancy test that was seriously misconstrued by Kristina Corinthos-Davis (Lexie Ainsworth), thinking it was Sam McCall's (Kelly Monaco). This time may be a miss, but they'll keep trying because they'll decide it's time for a baby.
They just celebrated their first year of domestic partnership and both of them have gotten promotions. She's the new assistant district attorney and he just got his own office at General Hospital.
GH Spoilers: Trust Issues
Meanwhile, Portia Robinson (Brook Kerr) looks sad as she and Marshall are talking at GH, obviously she and Curtis Ashford (Donnell Turner) have not worked things out. There have been questions about paternity tests regarding Trina Robinson (Tabyana Ali) but she's not having any of it. It's hard to tell if they're talking about paternity tests or possibly the results he recently got done regarding his schizophrenia. But he has trust issues when it comes to tests, he tells her those things can't always be trusted.
General Hospital Spoilers: Worried Friend
It looks like Alexis Davis (Nancy Lee Grahn) may also be at the hospital, as she's worried about Curtis and tries to rush him off with her. He looks very upset and she tells him she wants him to come with her. Alexis got to know Curtis from addiction and alcohol support meetings and she can tell he's in pretty rough shape.
Marshall knows about it too, he came to The Savoy when Nneka (Arlondriah Lenyéa) called him. She saw Curtis knocking back shot after shot of a jug of liquor and became concerned.
GH Spoilers: Suspicions
Ava catches up Austin Gatlin-Holt (Roger Howarth) and talks about the missing Nikolas Cassadine (Adam Huss), telling him not to do anything that would give a reason to suspect him. She'd just got done talking with Sonny earlier who found it odd that Nikolas left town with a new baby. Austin just found out from Mason Gatlin (Nathanyael Gray) that he saw everything when Ava stuffed a presumed dead Nikolas in that tack closet and saw Austin saw it too. However, what they don't know yet is that Austin was the one who got Nikolas out of the closet and is keeping him on life support.
General Hospital Spoilers: Celebrations
Meanwhile, at the Spencer house, Drew Cain (Cameron Mathison) tells Carly Spencer (Laura Wright) he has something he wants to celebrate. There's need for positivity and celebrations since all there's been is worry over Willow Tait's (Katelyn MacMullen) leukemia. Carly looks positive about what Drew's got planned.
Considering he'll pitch an idea to Ned Quartermaine (Wally Kurth) later in the week, it could be something work related. It might be that he's found out they don't have to worry about being suspected of insider trading anymore as well.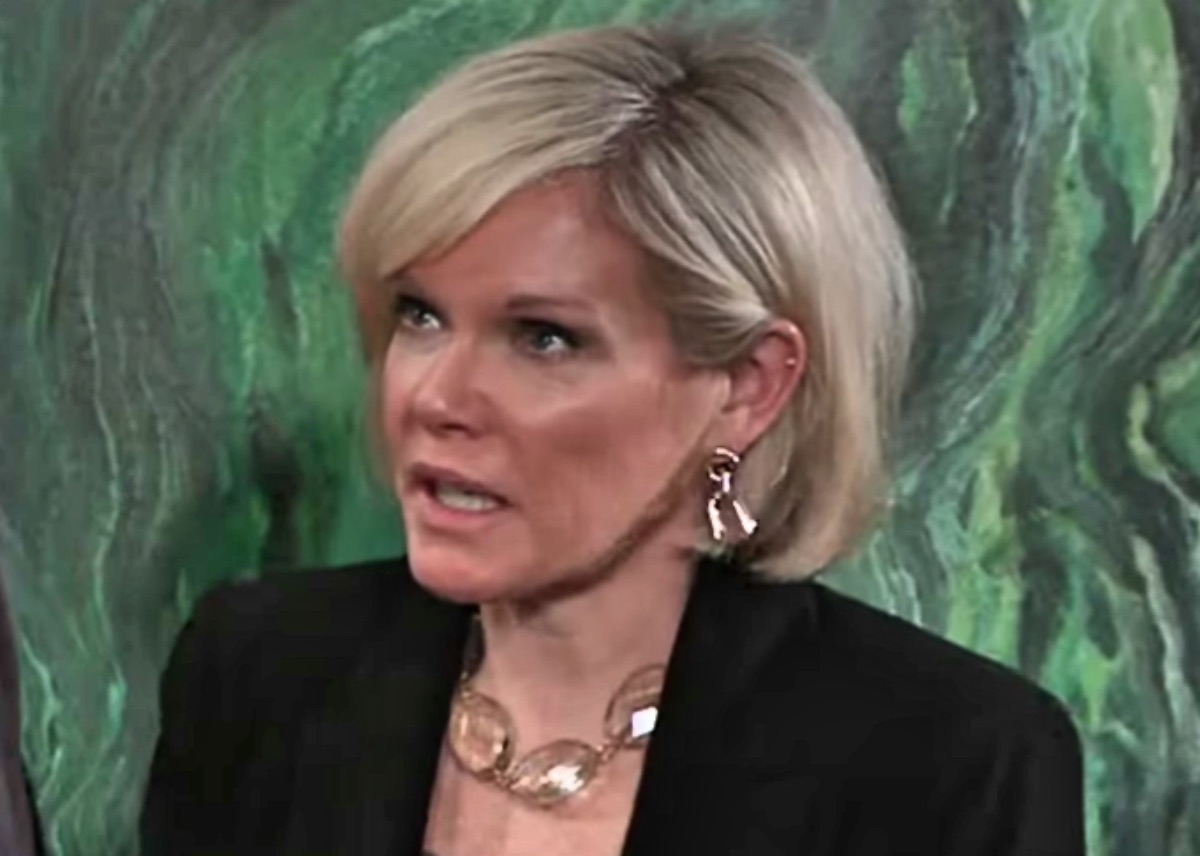 GH Spoilers: A Mother-Daughter Talk
Back at GH, Nina Reeves (Cynthia Watros) walked around a corner to see Willow in her wheelchair with Michael Corinthos (Chad Duell) beside her. Nina got tears in her eyes, as they were waiting for Liesl Obrecht's (Kathleen Gati) pre-donation tests to come back. Liesl had made enough of an impression on Willow that she now calls her "Aunt Liesl" so that is an improvement-Liesl wanted Willow to at least be friends with her mother. Now Willow tells Nina that there's something she wants to talk to her about.
General Hospital Spoilers: Favors
At the Metro Court, Sonny asks Olivia Quartermaine (Lisa LoCicero) old friend, girlfriend, and baby mama of Dante Falconeri (Dominic Zamprogna) a favor. She leans over the bar and looks concerned as he tells her he's going to need her help with something. He might just want her to help him plan something nice for Michael and Willow's wedding as a grand gesture, or something nice for Nina.
Either way, Sonny doesn't usually ask anyone for help. Olivia listens closely to his request.
GH Spoilers: Fears
Dex has sought out Michael, and in a private place he tells him he's afraid Sonny's onto him. Sonny had not invited him to a meeting about the Pikeman group after they had a meal of chicken piccata from one of Sonny's recipes. Sonny had seemed impressed with the meal Dex cooked and gave him some cooking tips, and after hearing that Michael will relieve Dex's fears. He thinks it just means Sonny wants to mentor Dex and not to worry about whatever that was. Dex had freaked out when he asked him why he wasn't invited in the meeting and thought he was part and Sonny smiled and said he WAS.
Be sure to catch up on everything happening with GH right now. Come back here often for General Hospital spoilers, news, and updates.