The Young and the Restless Spoilers: Devon's Dominic Grab Leads To Abby And Chance Marriage Trouble?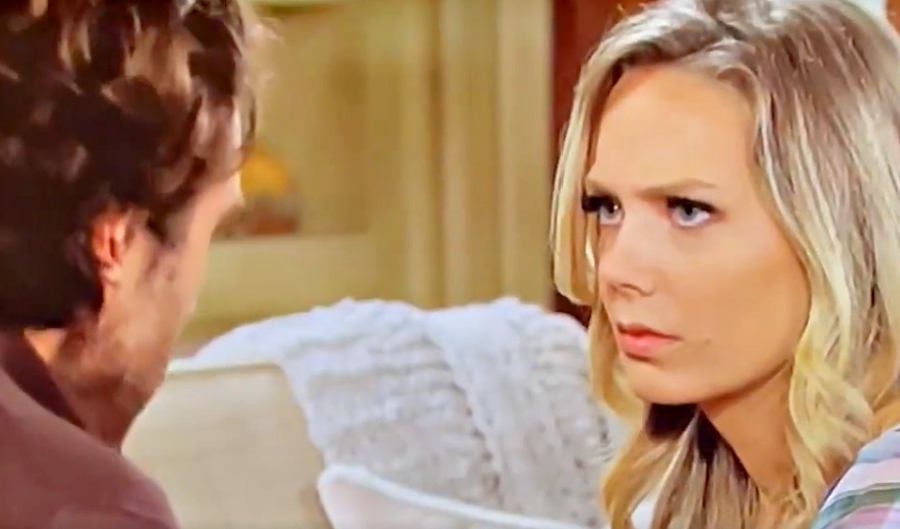 The Young and the Restless spoilers document that Devon Hamilton's (Bryton James) emotions pushed him to change his mind. He now believes that regular access to his biological child is best for Chabs' son.
The verbal agreement between Devon, Mariah Copeland (Camryn Grimes), Abby Newman Abbott Chancellor (Melissa Ordway), and Chance Chancellor (as then played by Donny Boaz) was informal.
The longtime friendship between Devon and Abby implied that no disagreements were possible. But, as viewers are seeing, the joint assumption was naive.
Young And The Restless Spoilers – Thanks, Mariah Copeland And Goodbye
It felt soapy when Abby and Mariah became fast friends before the Chabs' wedding. Mariah's presence was a setup. It enabled her to become the surrogate.
The resulting contrast between how Abby is responding to Mariah's bond with Dom and Devon's affection for the newborn is stark.
Yes, Abby's genetics combined with Devon's, but the role Mariah played was infinitely important.
Plus, Mariah endured solitary confinement for an extended period through the day of Dom's birth.
Ben Stitch Rayburn's obsession with Abby caused him to target Mariah, not Devon. Grimes' character was the poor soul in the kidnapping scenario.
Abby's sympathy for Mariah has generally evaporated after the birth and when Chance (as now played by Conner Floyd) returned home.
Young And The Restless Spoilers – Not Anticipating Devon Hamilton's Response
Chance recognizes the growing bond Devon has with Dominic.
Meanwhile, Abby has been trying to establish a sense of routine while remaining focused on her husband's readjustment to life in Genoa City, Wisconsin.
Abby has not been able to sense Devon's developing feelings. The cited friendship allowed Abby's assumption and Chance's sense of certainty to exist.
Devon and Mariah knew that they were making significant sacrifices so that Chance and Abby could become parents.
The donor and the surrogate openly stated their support for Abby and Chance on many occasions. However, natural emotions affected them deeply during the pregnancy and since Dom's birth.
Young And The Restless Spoilers – Abby & Chance Marriage Trouble?
Fans who endured what became an arguably over-stretched storyline were likely thrilled when Chance was found alive and then quickly returned home. It seemed like Chabs was finally going to be allowed an opportunity to realize family hopes.
Now, Abby and Chance must deal with Devon's request for structured Dom time. Devoted fans see the potential for conflict between Abby & Chance, with this development opening the door to further requests Devon or Mariah could make.
Soap Spoiler is a leading source for everything linked to The Young and the Restless. Check back regularly for Y&R spoilers and news!