The Bold And The Beautiful Spoilers UPDATE Tuesday, July 25: Ridge Gets Shocking News, Wyatt Tries To Calm Liam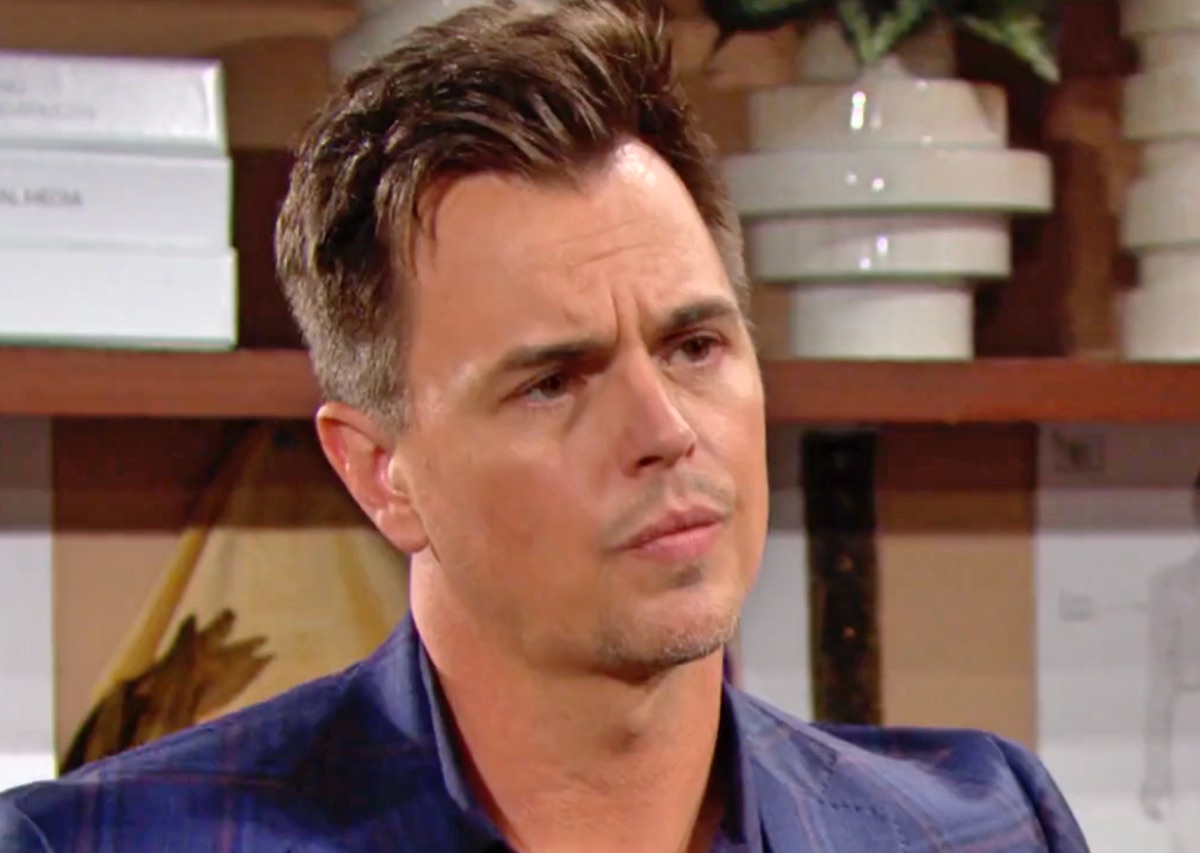 The Bold And The Beautiful spoilers for Tuesday, July 25 indicate that Ridge Forrester (Thorsten Kaye) is about to get shocking news. Wyatt Spencer (Darin Brooks) encourages Liam Spencer (Scott Clifton) to stop jumping to conclusions.
Ridge Forrester Learns Shocking News
The Bold and The Beautiful spoilers Ridge learns of a shocking development. Just when Ridge thinks he has seen the most shocking thing he can imagine, Ridge is in for another huge shock. Ridge knows that Hope kissed Thomas Forrester (Matthew Atkinson). However, Ridge doesn't' know half of the story. Will Brooke tell Ridge what else she walked in on at Thomas and Hope in bed together?
Brooke has kept what she saw a secret from Ridge and everyone else. Ridge has no idea that Thomas and Hope have moved from just working together to lovers. Hope has told Brooke that she is tired of Steffy Forrester (Jacqueline MacInnes Wood) being in the middle of her marriage. Hope plans to move on with Thomas and see what happens.
B&B Spoilers: Wyatt Spencer Warns Liam Spencer To Calm Down
Wyatt encourages Liam to avoid jumping to conclusions. Liam followed John "Finn" Finnegan (Tanner Novlan) and recorded him hugging Sheila Carter (Kimberlin Brown) out in the hallway outside the courtroom. Liam is convinced that Finn is going to give Sheila another chance to get to know him and their son.
Finn has promised Steffy that he wants nothing to do with Sheila. However, Finn is acting very strange about what happened at the trial. Finn claims that Sheila means nothing to him but he seems to be softening now that he is hugging her. Could there be more to this story than anyone knows so far? Is Finn falling into Sheila's trap again?

The Bold And The Beautiful: Liam Spencer Is After Steffy Forrester
Liam has already kissed Steffy twice and she has put him in his place. However, Liam will take the video of Finn and Sheila to Steffy. Is Liam trying to help protect Steffy and the kids or simply trying to break up their marriage? Finn has warned Liam to stay out of his marriage and not to make a play for Steffy but it seems that he is doing just that.
Finn may be forced to defend himself and his marriage now that Liam has started this. Will Finn declare an all-out war on Liam this time now that he is sticking his nose where it doesn't belong? Can Finn save his marriage from Liam and his interference? Will Steffy end up leaving Finn over his connection to Sheila even if he is working on a plan to get rid of her?
Be sure to catch up on everything happening with B&B right now. Come back here often for The Bold And The Beautiful spoilers, news, and updates.