The Young and the Restless Spoilers UPDATE Tuesday, July 25: Victor Stuns Sally, Jack's Past Catches Up With Him
The Young and the Restless (Y&R) spoilers for Tuesday, July 25 tease that Jack Abbott (Peter Bergman), encounters a person from his past and his reaction will be right in line with how he feels about this individual. Mysterious! Be sure to tune in and find out if he is pleased or outraged.
If this person is EMT Carson (Walter Belenky) he might give him the third degree which would annoy Tucker McCall (Trevor St. John) who wants Carson to stay in the shadows.
The Young and the Restless spoilers: Jack's Surprise
Elsewhere Sally Spectra (Courtney Hope) and Nick Newman (Joshua Morrow) run into his dad Victor Newman (Eric Braeden) at the GCAC. Victor wants to talk to them both and he offers Sally his condolences for the recent loss of her baby.
Then Victor says that trying to bribe Sally to leave town and abandon her child was just his way of testing her. How nice.
Victor may be lying through his teeth, but clearly he understands Sally's suffering. He tells her that he would like to help her in her career and he wants her and Chloe Mitchell (Elizabeth Hendrickson) to manage a new design division at Newman Enterprises.
But Victor doesn't do things magnanimously, and of course there is a condition that Sally must agree to–Victor wants them to sign an exclusivity contract for Newman Enterprises.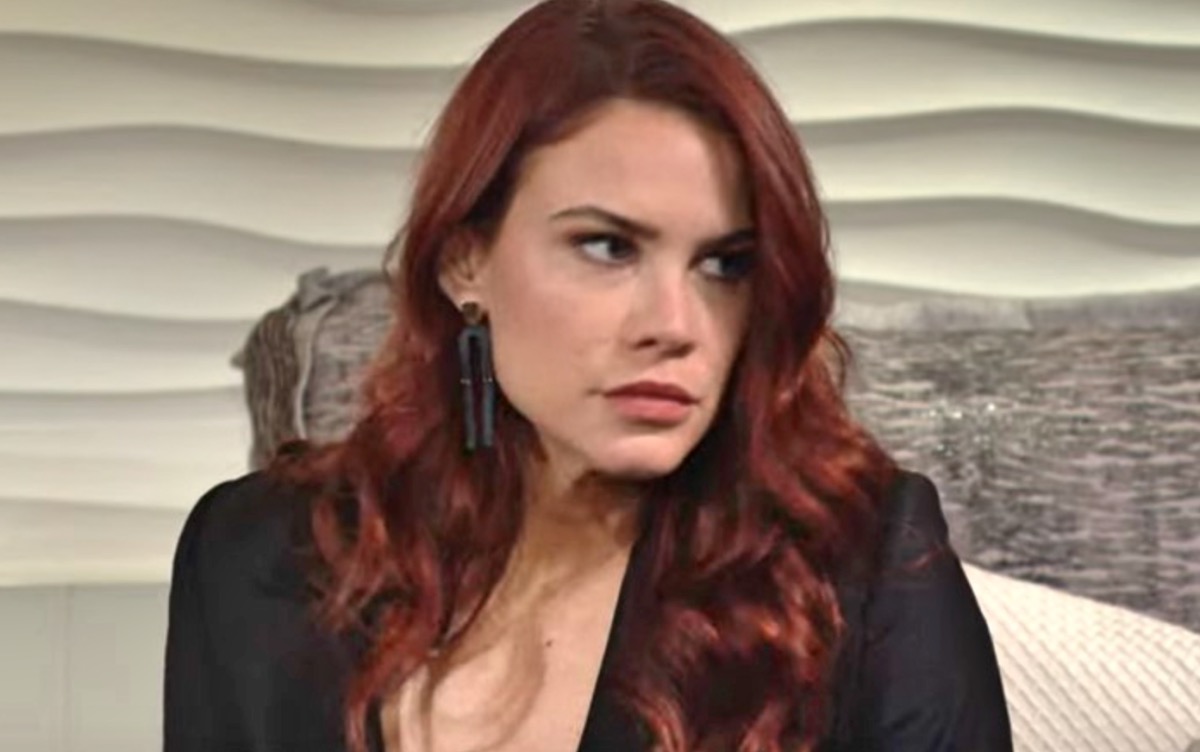 Y&R spoilers: Sally's Big Offer
Sally and Chloe have a contract at Chancellor-Winters so how can Victor's wish be granted? No problem, the Great Victor Newman always gets what he wants! Perhaps he assures Sally that he can work things out with Jill Abbott (Jess Walton).
Victor also tells her that the women will need to work in Newman Tower which could mean that Victor wants to keep an eye on her. After her horrible ordeal, Sally will see this offer as a new beginning, even if it is coming from the man who treated her so badly.
The Young and the Restless spoilers: Chance and Sharon Heat Up
Meanwhile, Adam Newman (Mark Grossman) crashes a date at Society between Chance Chancellor (Conner Floyd) and Sharon Rosales (Sharon Case), showing that he is as impulsive as ever.
Is Chance concerned about the ex's becoming close again? Or does he not trust Adam's business agenda? Chance is taken with Sharon and there may be some major tension between the two men as each vies for her time in the coming days and weeks!
Be sure to catch up on everything happening with Y&R right now. Come back here often for The Young and the Restless spoilers, news, and updates