British Royal News: This Is The Reason Why Queen Elizabeth Wants To Keep Meghan Markle At A Distance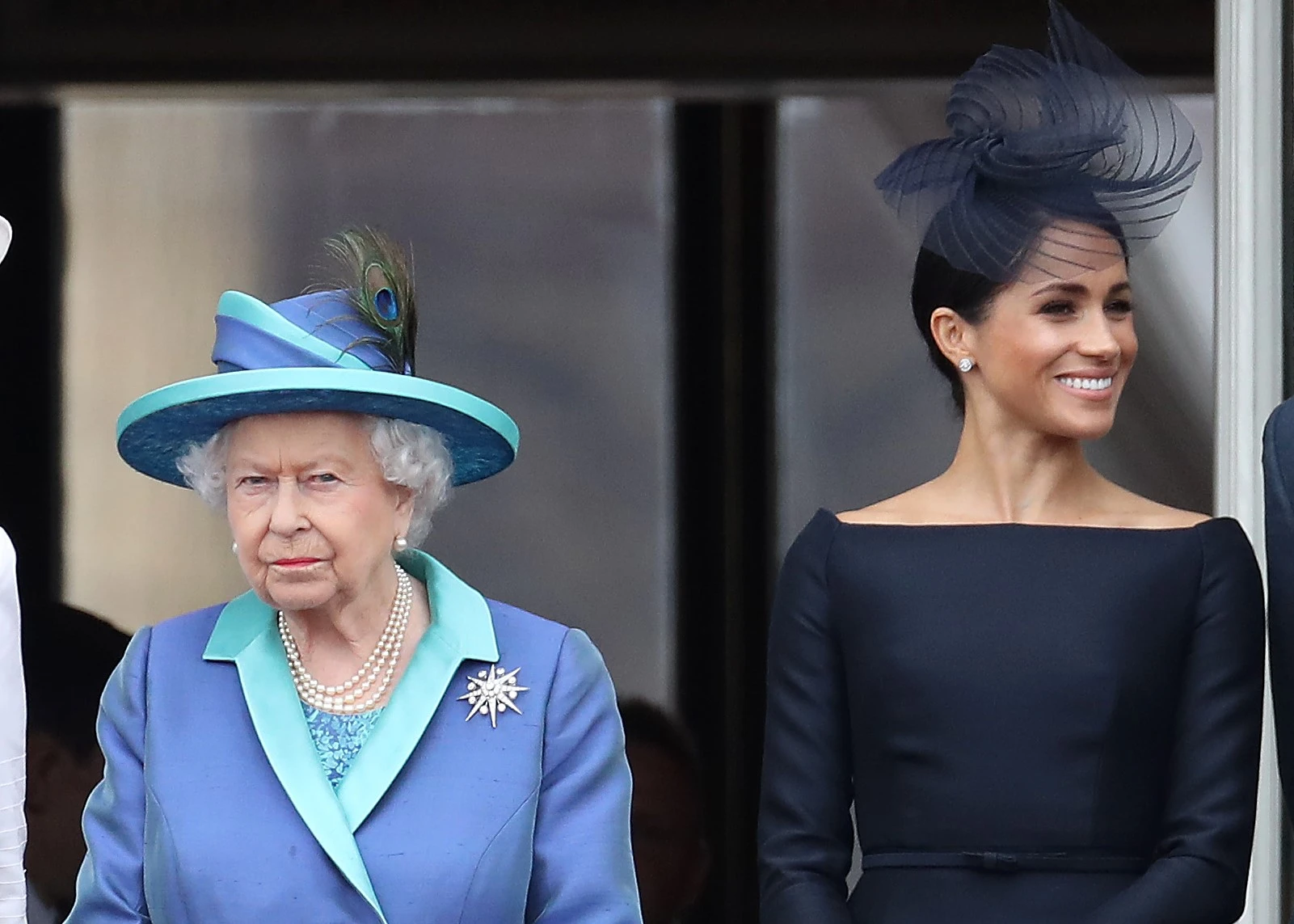 British Royal News suggests that there's a good reason why Queen Elizabeth has been trying to keep Meghan Markle at a distance – and that's because she wants to keep the peace within the royal family. In fact, there's a new report that says the queen made sure to keep the Duchess of Sussex at arm's length at both Prince Philip's funeral in 2021 and again at her Platinum Jubilee celebrations. Here's what you need to know.
British Royal News: This Is The Reason Why Queen Elizabeth Wants To Keep Meghan Markle At A Distance
According to Newsweek, royal biographer Tom Bower, who recently released the book, Revenge, says that Queen Elizabeth reportedly told her aides "thank goodness that Meghan Markle is not coming," ahead of Philip's funeral last year.
"She didn't want to have Meghan diverting attention from her husband, and the ceremony, and knew that if Meghan had come that's what was going to happen" he said of the April 2021 funeral.
"I think that then expressed itself again in the jubilee," he continued. "I mean what was a really remarkable story I heard, was that Meghan and Harry were late to get to St Paul's Cathedral deliberately so that they could make their own grand entrance. As they're walking down the aisle and they get to their seats nine and ten, they say 'well everyone should move up so that we can be on the aisle itself.' 'No' says the usher," Bower explained. "'No, you're to sit [in] nine and ten.'"
"'Who told you to tell me where to sit?,'" the author claims was Harry's response. "'Your grandmother,' says the usher."
British Royal News: The Queen Didn't Want Meghan Present
Of course, many royal critics weighed in on the matter with, "I really don't think the Queen was out to snub them.
Measures were probably taken to avoid a confrontation of any kind with the Cambridges (including an 'angry' look of any of them, that would have been all over their papers), and I think that was the main priority," along with, "Meghan was still the main focus of the service (especially since the Queen wasn't there) so any attempt to dilute her power or appeal failed, lol. But I don't believe there was any such attempt. They walked down the aisle separately bc the Queen arranged it. The one thing I was surprised at was why they were put in the middle of a row, bc that meant people had to move when they arrived, but I think that was about separating them as much as possible from W&K and their line of sight. Harry and Meghan looked fine at that ceremony. No annoyance, no anger."
In the meantime, let us know what you think with your thoughts in our comments section again. Be sure to catch up with everything on the British Royal Family right now. Come back here often for the British Royal Family news and updates.