The Young and the Restless Spoilers: Billy Risks His Sweet Life – Jack Saves Ungrateful Brother?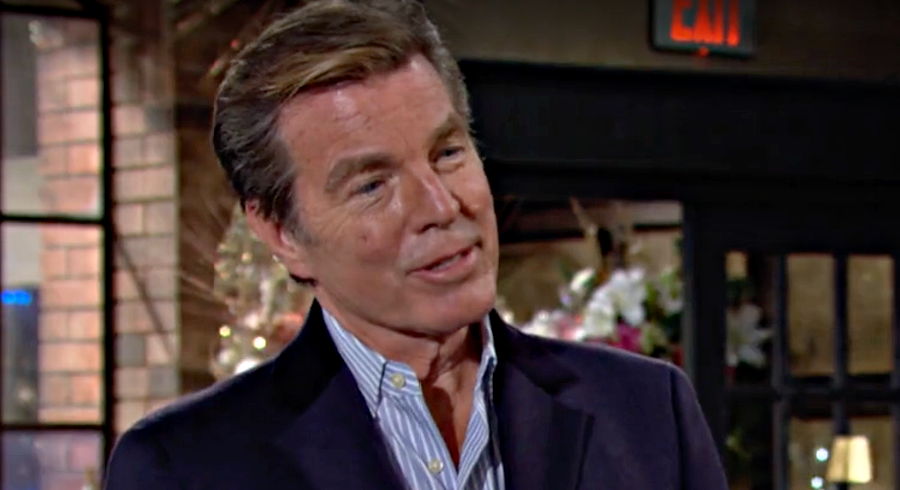 The Young and the Restless spoilers document that Billy Abbott (Jason Thompson) is attempting to offer a real-life performance. He is not falling into the throes of addiction, with his gamble being the ruse rather than a card game.
Telling Jack Abbott (Peter Bergman) is something that Billy did not do. But Lily Winters (Christel Khalil) convinced the man she fell in love with that his brother needed to know the truth.
Lily's advice was wise in more than one regard. Telling Jack shields him from worrying and potentially allows Billy's misguided plan to be halted.
Young And The Restless Spoilers – Billy Abbott Makes Nick Newman-Like Mistake
Nick thought himself into a box. He became the Newman family referee and began to call penalties. That was near-sighted and highly self-promoting.
Billy is making a similar mistake, as his choice to go after Ashland Locke (Richard Burgi) earlier this year was foolish. Victoria Newman Locke's (Amelia Heinle) role as the mother of two of Billy's children does not give Thompson's character the right to cast dramatic judgments about her fiance and now husband.
But Billy moved without caution and enraged Ashland, Victoria, Victor Newman (Eric Braeden), and Adam Newman (Mark Grossman). They successfully baited Billy, which eventually forced him to resign from Chanc Comm.
Young And The Restless Spoilers – Recklessness In Genoa City, Wisconsin
Billy has a sweet life. His father was legendary in Genoa City, Wisconsin.
John Abbott (Jerry Douglas) took full responsibility for his first family, which included Jack, Ashley Abbott (Eileen Davidson), and Traci Abbott (Beth Maitland), when Dina Abbott (Marla Adams) abandoned her responsibilities as a mother to three young children.
The damage she did to the Abbott family was later regretted. But Dina's turnaround never changes the impact on John's life or that of the children he was forced to raise on his own.
The above is referenced because Billy is recklessly risking Johnny Abbott's (Holden and Ryan Hare) and Katie Abbott's (Sienna Mercuri) future by poking the bears to an even greater degree.
Billy's mother, Jill Abbott Atkinson (Jess Walton), is hoping that Lily's elevation to Chancellor Industries' Chief Executive Officer shifts pressure away and allows him to make better decisions.
Young And The Restless Spoilers – Jack Abbott Could Reveal Brother
Jack could go to Ashland, Victoria, Victor, or Adam and tell them what Billy is doing. That is the gamble Billy is taking in letting Jack in on the secret.
Of course, Billy would despise Jack for blowing his cover. The likelihood of the Abbott brothers not speaking for an extended period would be great in this scenario.
If Billy does not take Jack's advice and stop this plan to bait the Newman Media heads, then Bergman's character may be forced to save his younger brother from himself using any means necessary.
This site is a leading source for everything linked to The Young and the Restless. Check back regularly on Soap Spoiler or Y&R spoilers and news!