General Hospital Spoilers: Laura Wright Says That A Whole New Carly Corinthos Is On The Way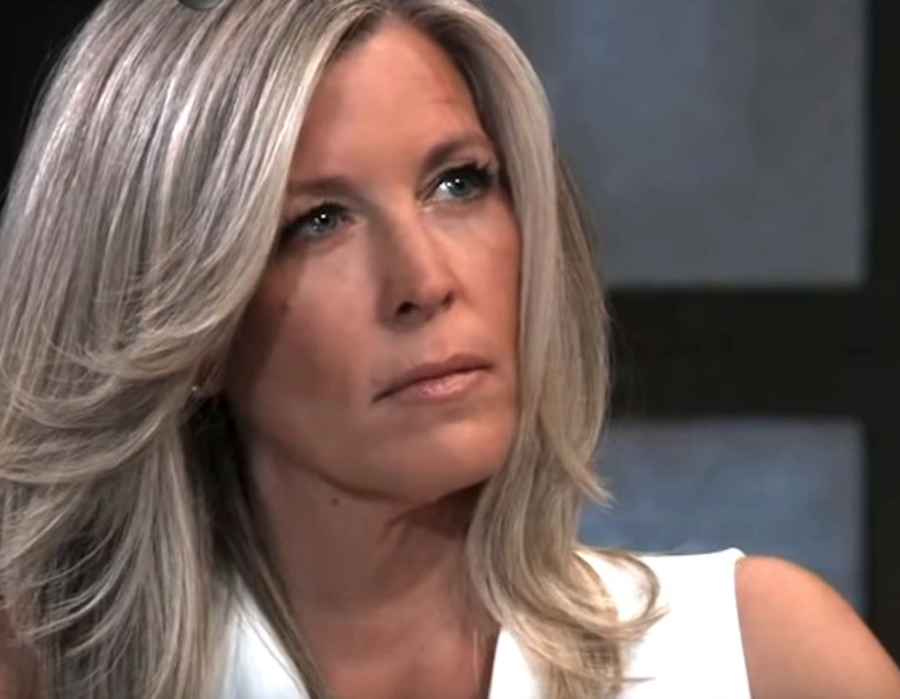 General Hospital spoilers say that for a lot of fans, they've seen nothing yet. Or at least, they haven't seen anything when it comes to what Carly Corinthos is about to bring on the table. In fact, her portrayer Laura Wright says that fans will soon see a side of her that they haven't seen before. Keep reading below for all of the spoilers you need to know!
General Hospital Spoilers: Laura Wright Says That A Whole New Carly Corinthos Is On The Way
Speaking to Soap Opera Digest in a new interview, Laura says that she's not going to accept help from the people who have turned their backs on her when she needed them the most, including Sonny Corinthos and the woman that stole her husband, Nina Reeves. Laura put it this way, "Carly is stubborn. And she is not going to be in debt to the [people] who destroyed her life."
That said though, Carly still doesn't know what's going to be left of the business that she lost.  "She has a moment where she's like, 'I don't know what my life looks like without the Metro Court,'" Wright said. "But she's not down and out. Never bet on Carly to be down and out!"
But because Carly is the kind of person that will never back down, she's going to keep going until the very end, or until she can't be pushed any further. "Carly is a fighter and I'm really interested to see where they go with this," she declared. "Carly's had the Metro Court for like, 15 years, so not having it — and losing it to the woman who also has her husband — it's a lot! It gives me, as an actor, great stuff to play. You're going to see a whole new Carly!"
General Hospital Spoilers: What's Next For Carly?
Now, as far as accepting help from Nina, Laura said there's no chance in hell that will ever happen. "In Carly's mind, Nina is doing this so that she'll look good and Carly is like, 'I will never take anything from you. Ever! I know what you're doing. Takes one to know one.'" the actress explained. "Carly would do the same thing! She's like, 'Nice try, sister!'"
Of course, fans will have to tune in to find out what will happen next! Until then, let us know what you think by leaving us a line with your thoughts in our comments section below. General Hospital airs weekdays on the ABC network. Check your local listings for times.
Be sure to catch up with everything on GH right now. Come back here often for General Hospital spoilers, news and updates.