The Young and the Restless Star Mishael Morgan Opens Up About Her Historic Daytime Emmys Win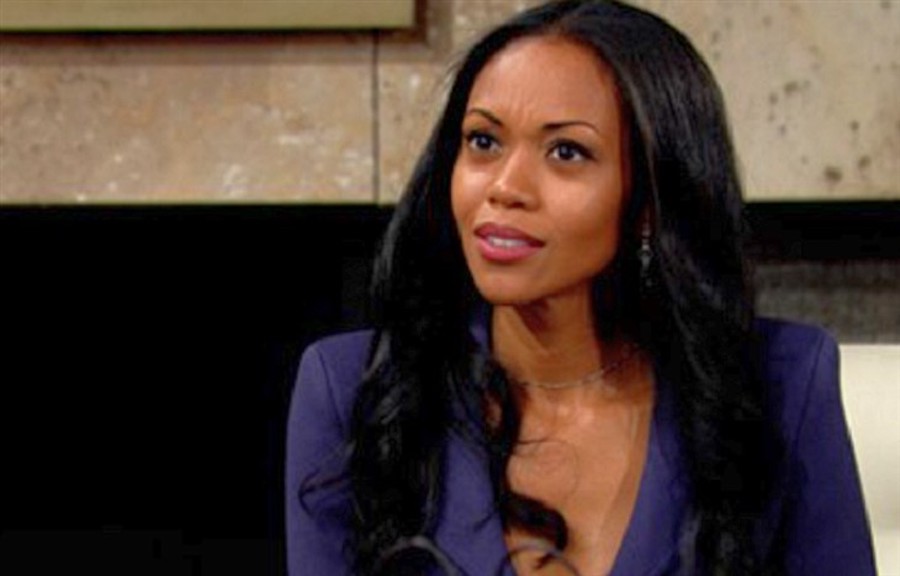 It was a moment that everyone is still talking about. The Young and the Restless star Mishael Morgan had a history-making moment at the Daytime Emmys this past week when she won Outstanding Lead Actress in a daytime television series. The Trinidad and Tobago native, who plays Amanda Sinclair on the hit soap, is the first black woman to win in a lead category. And here's what she has to say about it!
The Young and the Restless Star Mishael Morgan Opens Up About Her Historic Daytime Emmys Win
While on The Talk, Mishael opened up about her win. She said, "It means everything. It means my hard work has paid off and I feel like it just…when I was a kid,  my dad always told me, you need to be ten times better because you're Black, just to be seen as equal. And I hope this step forward shows that we can be equal. We're getting to a place where more of us can just be our best and that's enough."
Mishael also said that initially she wanted to be an attorney in her life but "God intervened and I decided to become an actor. And I didn't understand why, and then I really truly think it's because storytellers, they have a way of impacting and changing and  influencing the world so much faster."
The Young and the Restless Star Mishael Celebrates Her Big Win
At the Daytime Emmys, Mishael made it no secret that she was absolutely elated with her win. "I am being honored regardless of the color of my skin, regardless of my passport, for being the best at what I do," Mishael said during the ceremony. "Now there are little girls all around the world and they're seeing another step forward and they know that no matter their industry, no matter their vocation, no matter what, they can strive to be the best at what they do. Not only can they achieve it, but they will be celebrated."
Congratulations to Mishael and we can't wait to see more of her on the canvas. Of course, fans will have to tune in to find out what will happen next for Amanda!
In the meantime, don't forget that The Young and the Restless airs weekdays on the CBS network. Check your local listings for times. Be sure to catch up with everything on Y&R right now. Come back here often for The Young and the Restless spoilers, news and updates.