The Young and the Restless Spoilers: Sharon Struggles To Adjust To Life Without Rey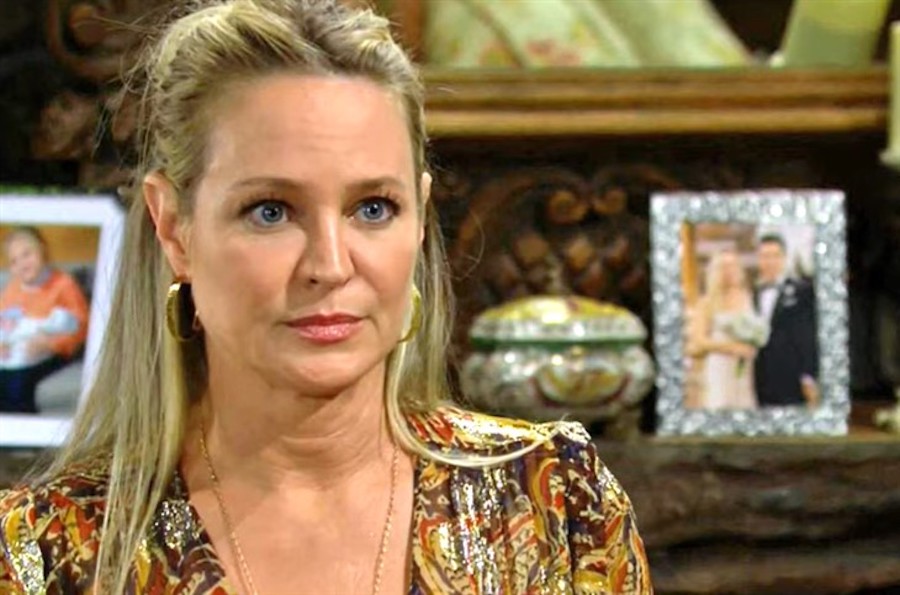 The Young and the Restless spoilers say that while there's no doubt that a lot of different men have been in Sharon Newman's (Sharon Case) life over the years, it seems like her now deceased partner Rey Rosales (Jordi Vilasuso) had a profound impact on her life. In fact, new spoilers for the summer say that Sharon will soon struggle to adjust to her new life without Rey. Here's what you need to know.
The Young and the Restless Spoilers: Sharon Struggles To Adjust To Life Without Rey
Speaking to Soap Opera Digest in a new interview, The Young and the Restless Co-Executive Producer and Head Writer Josh Griffith previewed what's next for Sharon, along with Chance and Abby. He said, "The effects of Rey's death will continue to be felt in Genoa City as Sharon struggles to adjust to life without him. Chelsea manages her emotions as she faces her true feelings for Rey, which tests her friendship with Chloe. Chance is determined to excel at his career to make Rey proud, but Abby privately worries his total focus on this could pull him away from her and Dominic." 
And while Mariah and Tessa (who are better known as their couples' name Teriah) will also be facing some challenges this summer, despite their very successful and memorable wedding day. Griffith said, "The honeymoon may be over sooner rather than later for Mariah and Tessa when they face an unexpected challenge as a couple."
The Young and the Restless Spoilers: What's Next For Mariah And Tessa?
What's more, things aren't looking so good for Kyle and Summer, either. "Phyllis and Nikki form an alliance to rid Genoa City of Diane Jenkins once and for all. Kyle and Summer's marriage will be tested as they find themselves in the middle of chaos, thanks to their feuding mothers. Kyle will also stop at nothing to protect Harrison from the surrounding drama, which leads him to make a shocking decision," Griffith previewed.
In other words, it sounds like there are going to be a lot of complicated twists and turns for some of our favorite Genoa City residents. In the meantime, don't forget that The Young and the Restless airs weekdays on the CBS network. Check your local listings for times. Be sure to catch up with everything on Y&R right now. Come back here often for The Young and the Restless spoilers, news and updates.