British Royal News: Prince Harry Looks Miserable As He And Meghan Markle Booed By Crowd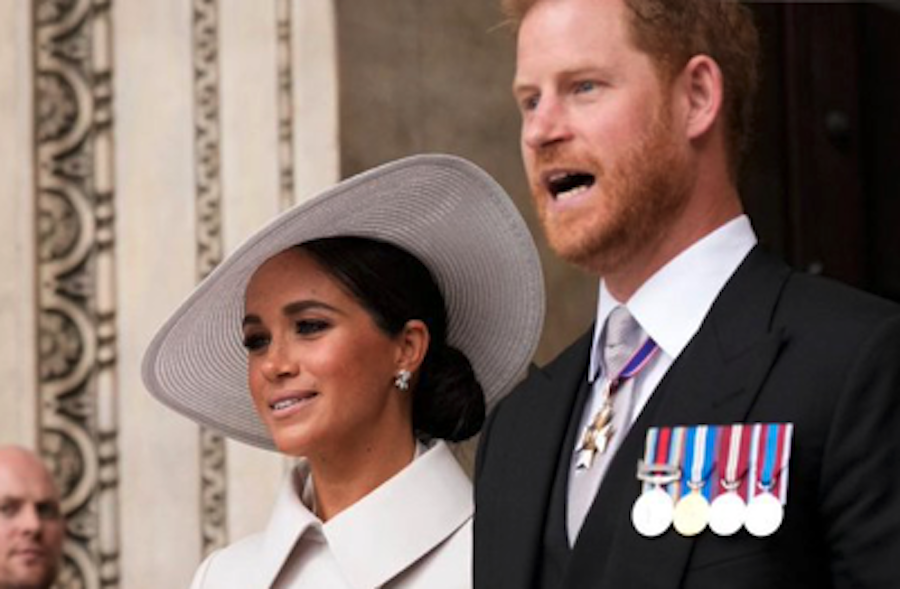 British Royal News says that it might not be the royal homecoming that they were hoping for or even expected for that matter. There are new reports that say Prince Harry looked absolutely miserable as both he and Meghan Markle were booed by the crowd as they were leaving Queen Elizabeth's Thanksgiving Service at St. Paul's Cathedral. Here's what you need to know.
British Royal News: Prince Harry Looks Miserable As He And Meghan Markle Booed By Crowd
While the queen herself did not attend the service after having felt some "discomfort" during the Trooping of the Colours celebrations, everyone else in the royal family including Prince William, Kate Middleton, and the Sussexes did. 
Not surprising at all, soon after Harry and Meghan left the church in boos, Prince William and Kate Middleton were greeted by the crowd with cheers. And they were loud cheers, too. Royal critic Angela Levin even commented on the sour look that Harry had on his face when she said, "Harry has always worn his heart on his sleeve.  You can guess how he is feeling today by looking at his face."
Needless to say, it seems like a lot of royal critics out there agree with her. Some comments have included, "Hopefully some apologies will be made towards the Queen and other family members, and amends being made. I'm  happy for the Queen to have her family by her side, regardless," along with, "What did he expect ? It's not as if the tabloids made it up , it's all been coming out of his and Meghans mouths , if I had been there I would have booed even louder . The Congregation made up of genuine charity workers and people who have supported the Queen."
British Royal News: What's Next For Harry And Meghan?
Another critic said, "He's done it to himself, I have no sympathy for him anymore, after all they have said and done these last two years is unforgivable! HM might be able to forgive them but the public never will."
So far Buckingham Palace has not made any comments about the matter, although at this point it's doubtful that anything will be said.
In the meantime, let us know what you think with your thoughts in our comments section again. Be sure to catch up with everything on the British Royal Family right now. Come back here often for the British Royal Family news and updates.