The Bold And The Beautiful Spoilers: Grandmas Together-Taylor And Brooke Want Douglas With Them?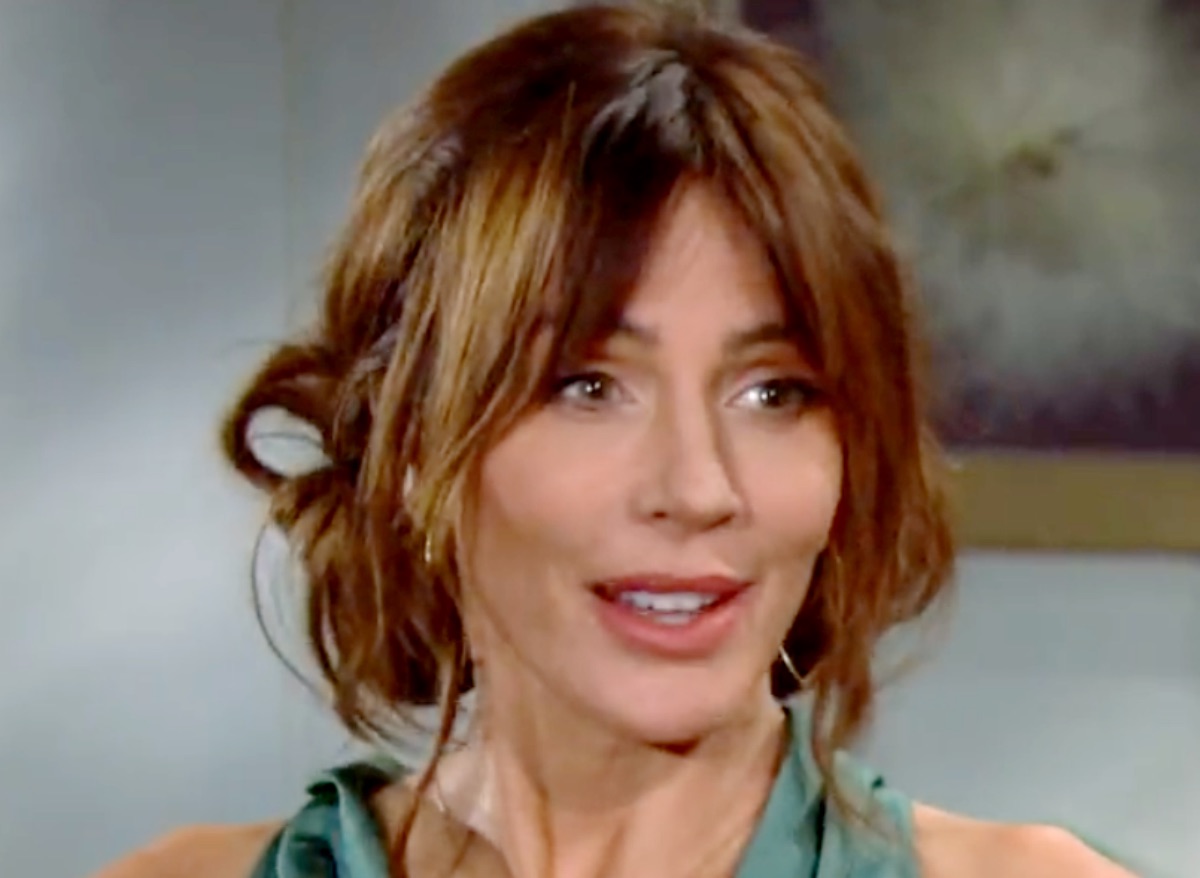 The Bold and The Beautiful spoilers and rumors tease that Douglas Forrester's (Henry Joseph Samiri) two grandmas come up with the perfect solution. Taylor Hayes (Krista Allen) takes Brooke Logan (Katherine Kelly Lang) up on her offer to move in together, and then invite Douglas to live with them.
The Bold And The Beautiful Spoilers: What's Best For The Grandchild
The two grandmas want what's best for the grandchild as well as what's best for their children, and as they have become best friends they don't want their children fighting. Douglas was trying to prevent his parents from fighting over him when he decided he wanted to live with Aunt Steffy Forrester (Jacqueline Macinnes Wood). He decided that was a way to avoid choosing between Thomas Forrester (Matthew Atkinson) and Hope Logan Spencer (Annika Noelle) but instead made things worse.
Now the Forresters, Logans and Spencers are at odds again over Douglas' choice and the dysfunction's not good for any of them. Brooke and Taylor hope to stop the feud over Douglas by taking him to live with them.
B & B Spoilers: Trying To Work It Out
Brooke and Taylor are trying to work it out where Douglas can have time with both parents without pitting them against each other. Thomas didn't see all the possible problems with trying to have Douglas choose between living with him or living with Hope and Liam Spencer (Scott Clifton).
Douglas loves them all, and Steffy, his cousins and Uncle John "Finn" Finnegan (Tanner Novlan) and didn't want to choose. Brooke and Taylor think a plan where Douglas lives with them will alleviate the problem of the adults fighting with each other over Douglas, and he can have time with them. They feel this is the best for Douglas and all of the family, and they hope that Douglas and the adults will agree.
The Bold And The Beautiful Spoilers: Striving For Peace And Happiness
Above all, Brooke and Taylor are striving for peace and happiness between their family members, wanting all the children including Douglas to feel secure. Safety, of course, is also an utmost priority and Brooke's house has all security systems and cameras in place, danger the last thing anything they would want or need. They managed to make peace with each other and even became close friends after years of romantic rivalry over Ridge Forrester (Thorsten Kaye).
Naturally, Brooke and Taylor want peace between their families, their children and grandchildren. They want all their family to be close like they are now, Douglas the utmost priority right now.
Be sure to catch up on everything happening with B & B right now. Come back here often for The Bold and The Beautiful spoilers, news, and updates.