The Bold and the Beautiful Spoilers: Tanner Novlan Confirms Finn Is Alive!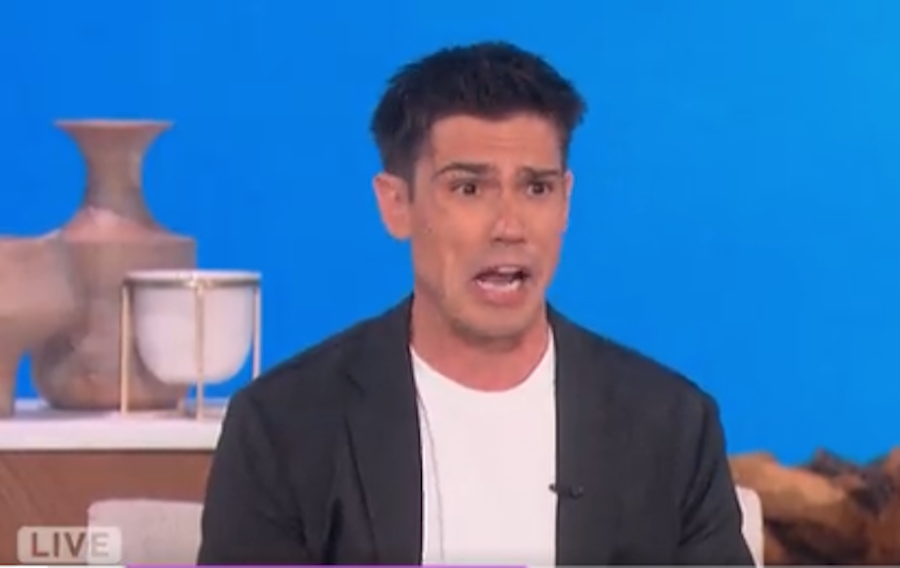 Surprise, surprise, or no surprise at all? The Bold and the Beautiful spoilers say that actor Tanner Novlan has confirmed that yes, his character Finn is alive and well. That's because he's managed to survive after being shot by his own mother, Sheila Carter (Kimberlin Brown). Now that it's a known fact that Finn is alive, a lot of people can't help but wonder what's next for the character. Keep reading below for everything you need to know!
The Bold and the Beautiful Spoilers: Tanner Novlan Confirms Finn Is Alive!
While on The Talk this week, Finn talked about his character's resurrection. He said, "Okay, so here's the thing. I kinda knew. Don't be mad at me, but I was blown away at the fans' reaction to this and 'Sinn' nation. Is there #Sinn fans here? Oh, my God. I couldn't believe the support but in fact I'm contractually obligated not to tell you guys and I felt awful about it."
Now, as far as what's next for Finn and Steffy, Tanner teased, "Oh, this is going to be a big moment in our show and we'll see. I don't know how much I can tell, but how amazing would that be, if we reunite Finn and Steffy? I mean, I think that's what they want."
The Bold and the Beautiful Spoilers: What's Next For Finn?
Of course, it didn't take long at all for B&B fans to weigh in on the matter. Many of them wrote, "He's so animated in this video. I wish he could bring that to some of the scenes when he gets back. I know you have to make smaller movements for television, but even just that energy. Would love to see it," along with, "I'm so happy it's Tanner! I'm worried, though that when Finn reveals he's alive to Stephy that he'll walk in on her and Liam together! I hope I'm wrong, but history does tend to repeat itself quite often on this show."
Another critic wrote, "Taking him out definitely a sneaky way to make like his death was permanent. What would have been more compelling and a tearjerker would have been if Sheila and Steffy had a non-firearm confrontation in the hospital stairs, Finn intervened and all took a tumble, leading to Finn's death. That would have been more of a Greek tragedy vs. plot driven twist."
With that said, The Bold and the Beautiful fans will have to tune in to find out what will happen next! In the meantime, let us know what you think by leaving us a line with your thoughts in our comments section below. The Bold and the Beautiful airs weekdays on the CBS network. Check your local listings for times.
Be sure to catch up with everything on B&B right now. Come back here often for The Bold and the Beautiful spoilers, news and updates.