General Hospital Spoilers: Jason Morgan Is Dead – Steve Burton Moves Full Time At Days of Our Lives?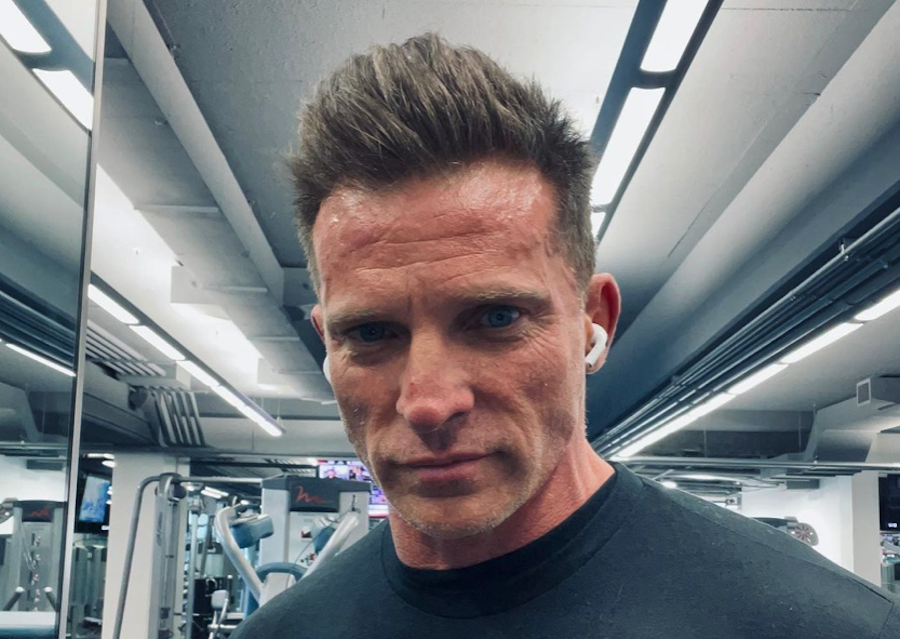 General Hospital spoilers say that fans sure won't be pleased when they hear about this. There's a strong possibility that they might never see Jason Morgan on the canvas again (or at least not in his original form), as there's strong speculation that his portrayer Steve Burton might be accepting a full time position at Days of Our Lives. Here's what you need to know.
General Hospital Spoilers: Jason Morgan Is Dead – Steve Burton Moves Full Time At Days of Our Lives?
As many fans know by now, Steve is reprising his role as Harris Michaels in the Days of Our Lives spin-off Beyond Salem. And because there has been so much buzz generated by his move already, there's strong speculation that Days of Our Lives might offer the actor a full-time role in Salem. Should that happen, General Hospital fans can forget about seeing him back in Port Charles anytime soon.
Needless to say, many General Hospital fans are pipin' mad about the possibility that Steve might never see the inside of a Port Charles set ever again. Many of them have taken to social media to write, "Carly and Sonny need to get back together and Jason needs to come back and reunite with Brit The show is nothing without Sonny, Carly and Jason. People are losing interest. Sonny plays a strong role and you are making his role to weak. Nobody cares anything about Nina she is to weak, no excitement. So whatever you do bring Carly and Sonny back together and quick, viewers are losing interest. Also bring Jason back for Brit and that would be a good story line, Jason helping her through her medical condition," along with, "Would be nice for Days.  General Hospital is too involved with Nina and Sonny and vindictive Carly to care what happened to Jason.  Jason did not belong with Carly even though Carly thought Jason belonged to her.  He had no life except to be Sonny's henchman and Carly's other love.  Jason could never have a story of his own because of these two idiots."
General Hospital Spoilers: What's Next For Steve Burton?
Another critic wrote, "Steve working for Ron Carlivati the man who got him fired from GH the first time? Now that would be interesting considering all the bad blood between them. Amazing what people will do for money. When he has no other offers, gotta take what you can get."
Needless to say, Days of Our Lives fans will have to tune in to find out what will happen next. In the meantime, let us know what you think by leaving us a line with your thoughts in our comments section below. Days of Our Lives airs weekdays on the NBC network. Check your local listings for times.
Be sure to catch up with everything on DOOL right now. Come back here often for Days of Our Lives spoilers, news and updates.