The Bold And The Beautiful Spoilers UPDATE Wednesday, February 15: Temporary Solution Proposed, Douglas' Parents Need To Get It Together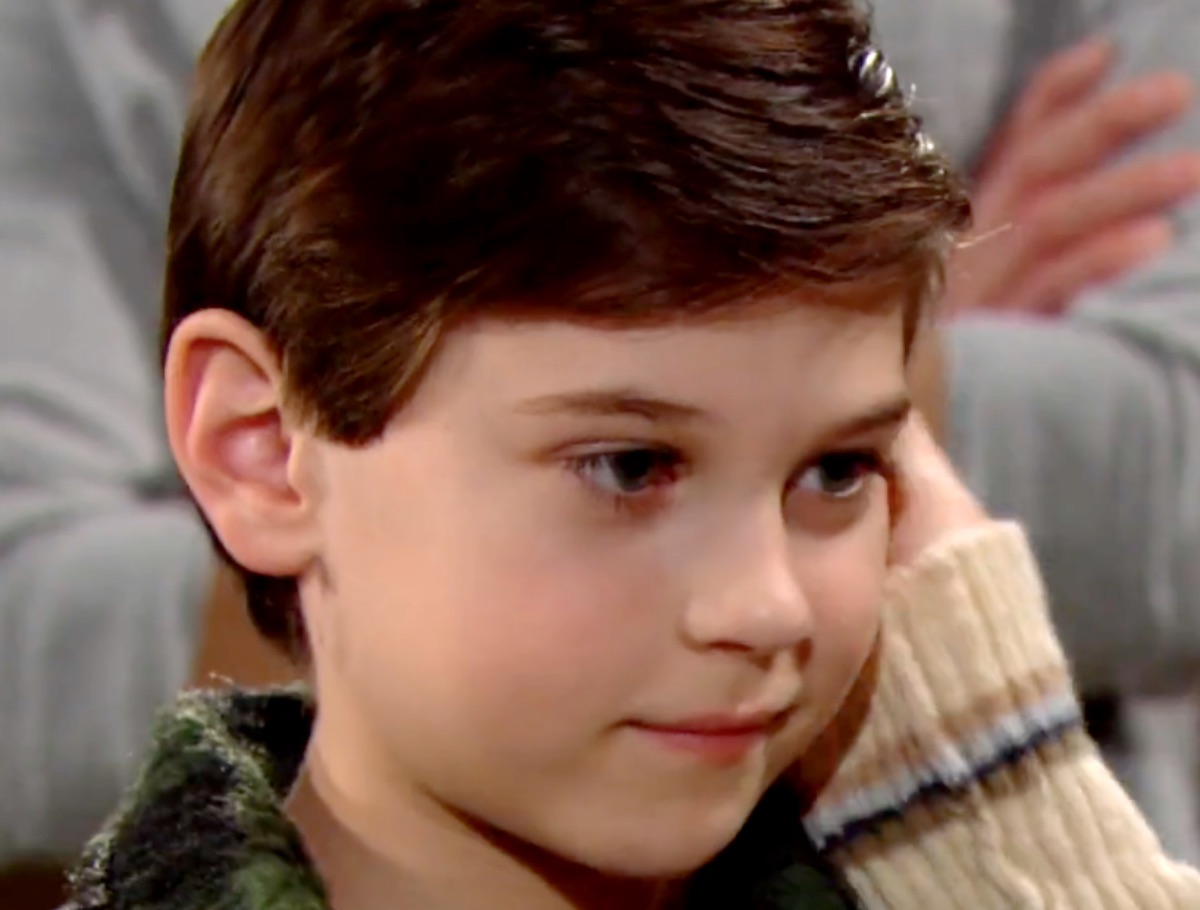 The Bold And The Beautiful spoilers for Wednesday, February 15 indicate that a temporary solution will be proposed for Douglas Forrester's (Henry Joseph Samiri) situation. Douglas' parents need to get it together. Douglas will eventually need to go home to one of them, but who will it be?  Should Steffy Forrester (Jacqueline MacInnes Wood) have even been a choice?
A Temporary Solution Is Proposed
The Bold and The Beautiful spoilers reveal that Douglas is too young to realize that taking the pressure off of himself has added a ton of pressure to John "Finn" Finnegan (Tanner Novlan) and his aunt Steffy. Finn and Steffy have been through a rough time themselves. Finn was shot and presumed dead and Steffy barely survived.
Finn and Steffy co-parent Kelly Spencer (Sophia Paras Mckinlay) with Liam Spencer (Scott Clifton) and Hope Spencer (Annika Noelle). Moving Douglas into their home could certainly cause undue strain on their relationship. Finn is content with the way things are right now. Finn may agree to a temporary arrangement but he's likely to want Douglas to return home.
B&B Spoilers: Steffy Forrester Is About To Drop A Bomb
Steffy told Finn that Douglas didn't choose either of his parents to live with. Steffy also cannot tell Douglas he can live with her without talking to Finn first. Steffy may expect Finn to go along with this because it is her nephew but Finn may have other plans. Finn doesn't necessarily want to be in the middle of this custody drama.
Douglas doesn't want to hurt his parents. Douglas has been caught in the middle more than once and feels responsible for their feelings. However, it isn't Douglas' place to please his parents or to set their minds at ease. Douglas is a child who should have never been put in this position. Douglas should be allowed to live a carefree life as a child.
The Bold And The Beautiful: Douglas Forrester's Parents Need To Change
Douglas knows that his parents love him but he doesn't like having to choose. Douglas' parents should agree to a set custody arrangement and stick with it. Thomas has used Douglas and forced him to lie twice already. Thomas has proven that as a parent he needs a lot of work. Thomas should not play his son against his mother or force him to go along with his sinister plans.
Hope has proven to be the better parent by far. Hope doesn't use her son to get what she wants. Hope doesn't manipulate her child and force him to keep secrets. Hope genuinely thought she was doing a good job. If anything, Hope feels hurt that Douglas didn't choose her. However, both Hope and Thomas are going to have to work on themselves and settle this dispute before it goes back to court and they lose him for good.
Be sure to catch up on everything happening with B&B right now. Come back here often for The Bold And The Beautiful spoilers, news, and updates.