General Hospital Spoilers UPDATE Thursday, May 4: Dire Diagnoses, Desperate Situations, Devastating Consequences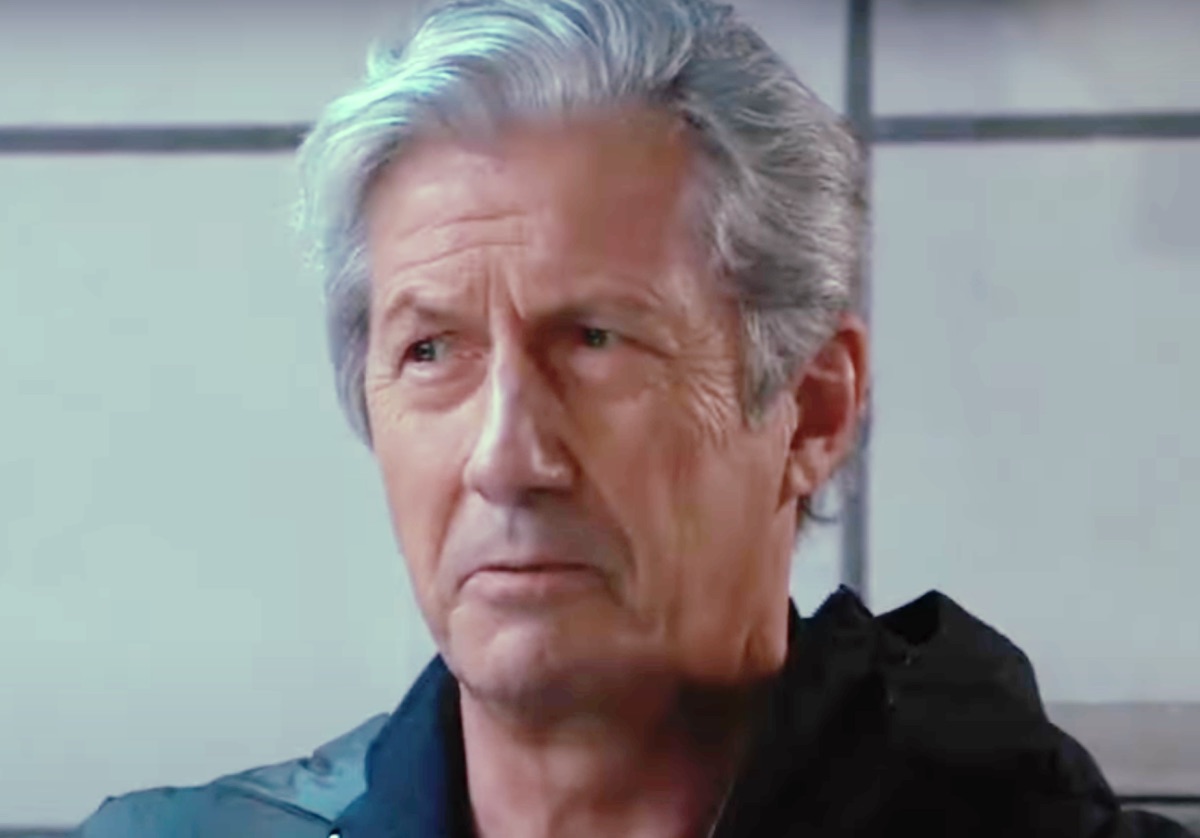 General Hospital spoilers and updates for Thursday, May 4 tease dire diagnoses, desperate situations and devastating consequences. TJ Ashford (Tajh Bellow) delivers a dire diagnosis, Valentin Cassadine's (James Patrick Stuart) in a desperate situation and Victor Cassadine (Charles Shaughnessy) warns of devastating consequences!
General Hospital Spoilers: Questioning Trust
Still in Greenland aboard the Haunted Star, Curtis Ashford (Donnell Turner) questions if he can trust Spencer Cassadine (Nicholas Alexander Chavez). Spencer holds his baby brother Ace Prince-Cassadine (Joey and Jay Clay) and Trina Robinson (Tabayna Ali) looks on. Now that Spencer knows his grandmother Laura Collins, (Genie Francis) is part of the rescue team he might not want to leave.
He may prefer to have Trina go to the awaiting seaplane with Ace and stay to help take down Victor and help rescue his grandmother. Liesl Obrecht's (Kathleen Gati) life as well as Drew Cain's (Cameron Mathison) and others' lives may also be at stake and Curtis wants him on that seaplane!
GH Spoilers: Dire Diagnoses
Back in Port Charles at the hospital, TJ delivers a dire diagnosis to Michael Corinthos (Chad Duell) and Carly Spencer (Laura Wright). Willow Corinthos (Katelyn MacMullen) collapsed right after Michael came clean about his takedown plan of Sonny Corinthos (Maurice Benard) and Dex Heller's (Evan Hofer) involvement. Willow was horrified and Michael worried the information was too much for her to handle-and TJ doesn't seem to have good news. He tells them what the blood tests showed, but he's very somber as he says there's more than that.
General Hospital Spoilers: Josslyn Jacks And Dex Heller Talk
Meanwhile, Dex is with Josslyn Jacks (Eden McCoy) probably in her dorm room where they'd spent a night of passion. Dex had also come clean to Josslyn about his involvement in the takedown scheme and she knows that Michael and Dex are in it together. After the SEC agents interrupted Michael and Willow's wedding, Sonny, Dex, and Brick (Stephen A. Smith) had met with Pikeman group representatives and Dex planted a bug.
Joss now is wondering if Dex is having second thoughts after seeing Sonny spring to action to help Carly and Drew, sending the SEC agents on a wild Drew chase! Dex may indeed be torn, but he will try not to show it.
GH Spoilers: Robert Scorpio And Felicia Scorpio Go To Bat For A Loved One
Still in the hospital room where Anna Devane (Finola Hughes) had been and she and Holly Sutton (Emma Samms) also took off for Greenland, stalling tactics are in force! Robert Scorpio (Tristan Rogers) continues to talk to the WSB agent that was sicced on him by Scott Baldwin (Kin Shriner) shouting to abort the mission! Felicia Scorpio (Kristina Wagner) had called Frisco Jones (Jack Wagner) but when he refused to have the island nuked where the Cassadine hostages are, he was replaced. Anna and Holly are en route, Drew, Laura, Valentin and Curtis are there, and so are Spencer, Trina and Ace!
General Hospital Spoilers: Devastating Situations
Meanwhile, back in the bunker in Greenland, Valentin is in a devastating situation, having been injected with Victor's pathogen he intends to kill eighty percent of the population with. He's been hallucinating Helena Cassadine (Constance Towers) there to escort him to hell, although she certainly never claimed him as her son in reality. He may still be talking to her spectre as he continues to resist death, and says he's not going anywhere with her.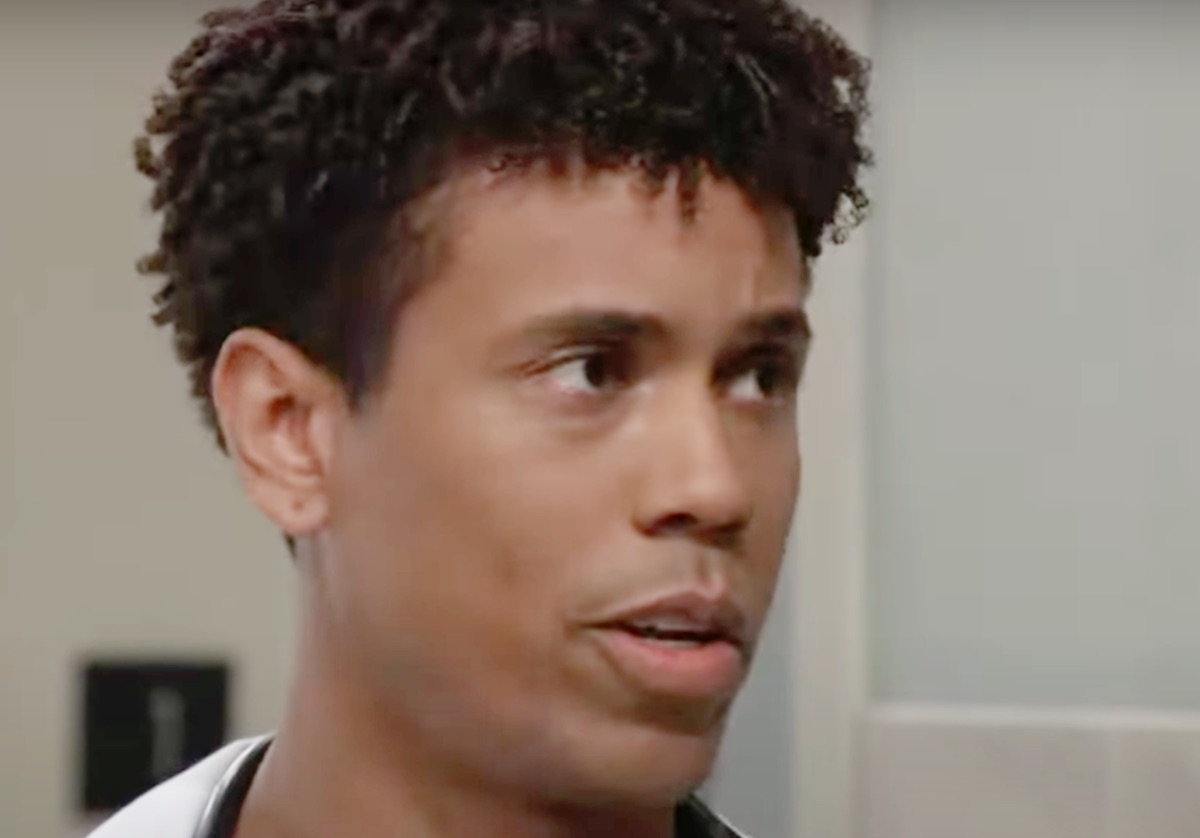 Valentin needs the antidote to survive, most likely, and Victor still won't allow Liesl to administer it. He, Liesl, Drew and Laura are now seeing Valentin's dire state on a monitor in the lab.
GH Spoilers: Devastating Consequences
Meanwhile, Victor warns of devastating consequences as Drew looks horrified and Laura is stubborn. She has the vial of pathogen in her hands and daring Victor to suffer what Valentin is suffering. Victor warns if she drops it she'll die, but then so will he, and everyone else in the bunker. Laura will continue to bargain with that vial knowing that Victor is not prepared to die even if they all do.
General Hospital Spoilers: Last Chances
Back in Port Charles in Willow's hospital room, she appears to have been stabilized and is awake. Willow will need to make a choice, as Michael apparently has been told of possibly one more thing they could try to save her life. It sounds like it will require a difficult decision but he tells her it's their last shot.
It seems like the only chance might be a bone marrow transplant from another family member since Liesl is captive in Greenland. Wiley Corinthos (Viron Weaver) is probably too young but is there a possibility?
GH Spoilers: Nina Reeves Provides A Distraction
Elsewhere, Nina Reeves (Cynthia Watros) provides a distraction to Sonny, trying desperately to keep him from finding out she was the one who called the SEC. She looks nervous as Sonny tells her when someone messes with one of them, they mess with all of them! Of course Nina will think that Sonny's talking about his other family with Carly, even though they're divorced and they've both moved on. Nina realizes that she made a terrible mistake by having Martin Grey (Michael E. Knight) call the SEC at a horrible time like this!
Be sure to catch up on everything happening with GH right now. Come back here often for General Hospital spoilers, news, and updates.