The Bold And The Beautiful Spoilers UPDATE Thursday, May 4: Hope And Thomas Heat Up, RJ Gives In
The Bold And The Beautiful spoilers Thursday, May 4 Hope Spencer (Annika Noelle) gets closer to making a huge mistake. Ridge "RJ" Forrester, Jr. (Joshua Hoffman) will finally give in to his father's urging to design something for him.
Hope Spencer Is Close To Crossing The Line
The Bold and The Beautiful spoilers reveal that Hope continues to have fantasies about Thomas Forrester (Matthew Atkinson). The more time Hope spends with Thomas, the more her attraction to him grows. Hope has often complained about Thomas crossing the line when he was obsessed with her. However, it seems that Hope is the one who is about to cross the line now.
Thomas has been a perfect gentleman since he came back to work at Forrester Creations. Thomas did some pretty bad things before including breaking up his father's marriage by using a voice app to call CPS on himself and say that Brooke Logan (Katherine Kelly Lang) did it. Now his father has divorced Hope's mother but that doesn't keep Hope from being attracted to him.
B&B Spoilers: Hope Spencer Models For Thomas Forrester
Hope and Thomas will be working on some designs and Hope will model some for Thomas so he can make adjustments. The last time these two were doing alterations things did not go very well at all. Hope ended up falling on Thomas right before Liam Spencer (Scott Clifton) walked in. Will something similar happen this time or will things get much worse?
It seems that Hope's reaction will be enough to get someone else's attention and that is not a good thing. Will word get back to Liam that his wife is fawning over Thomas and it is not Thomas' fault this time? Is Hope jeopardizing her job by allowing herself to have these fantasies at work? Could Hope's line be shut down after all?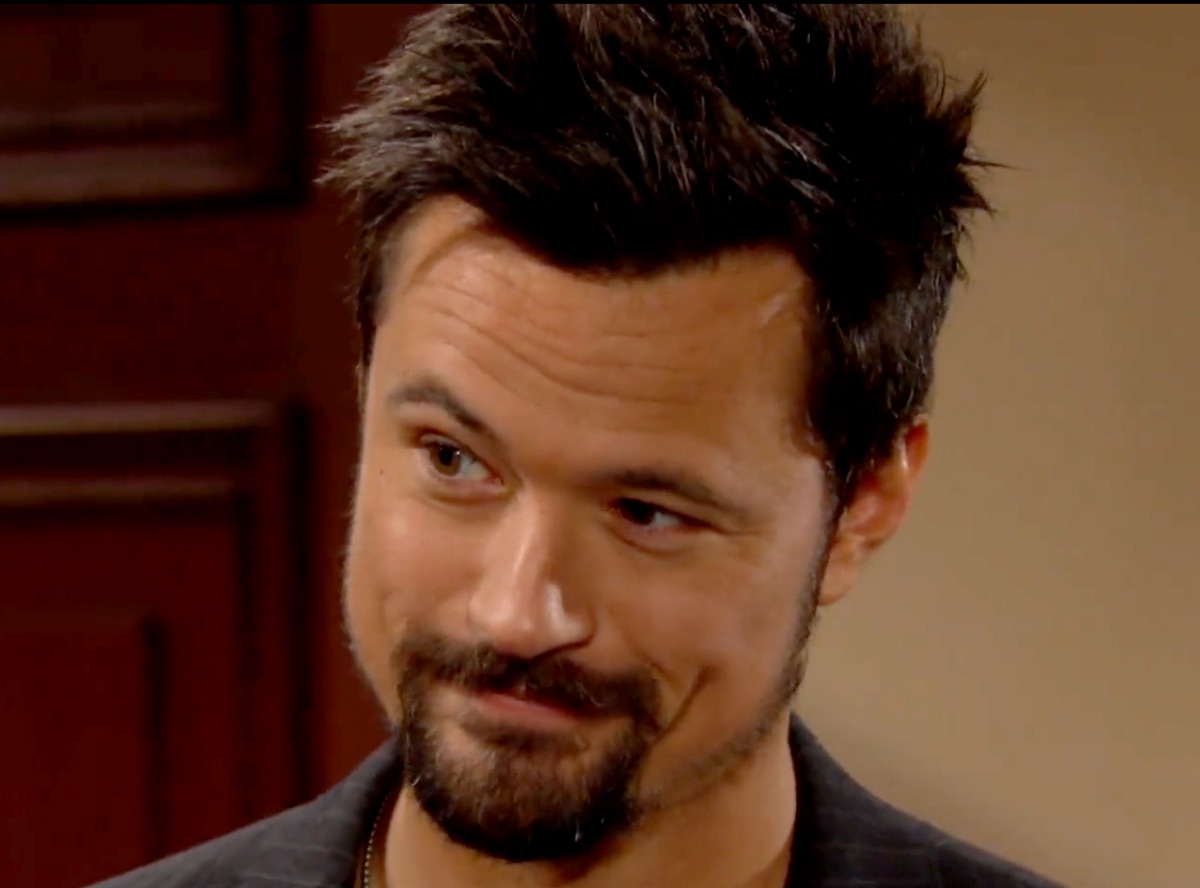 The Bold And The Beautiful: RJ Forrester Gives Into Ridge Forrester
Ridge Forrester (Thorsten Kaye) knows how talented RJ is. However, RJ doesn't really want to be a designer. RJ doing pretty well with his vlog and travels all over the world. RJ makes a good living as an influencer. Ridge knows how good his son is and wants him to give fashion a try while he is home on vacation. Ridge believes that RJ could be the best thing that hit Forrester Creations.
Ridge pushing RJ to work at Forrester is already causing jealousy issues with Thomas. It is plain that Thomas doesn't want to have anything to do with his brother no matter who is urging them to have contact. Of course, RJ is still upset with Thomas for breaking up his parents' marriage. Will RJ upstage Thomas at Forrester Creations? Could RJ really be the best designer yet?
Be sure to catch up on everything happening with B&B right now. Come back here often for The Bold And The Beautiful spoilers, news, and updates.