B&B Spoilers Update Friday, November 3: Steffy Prepares To Fight, Luna's Interesting Discovery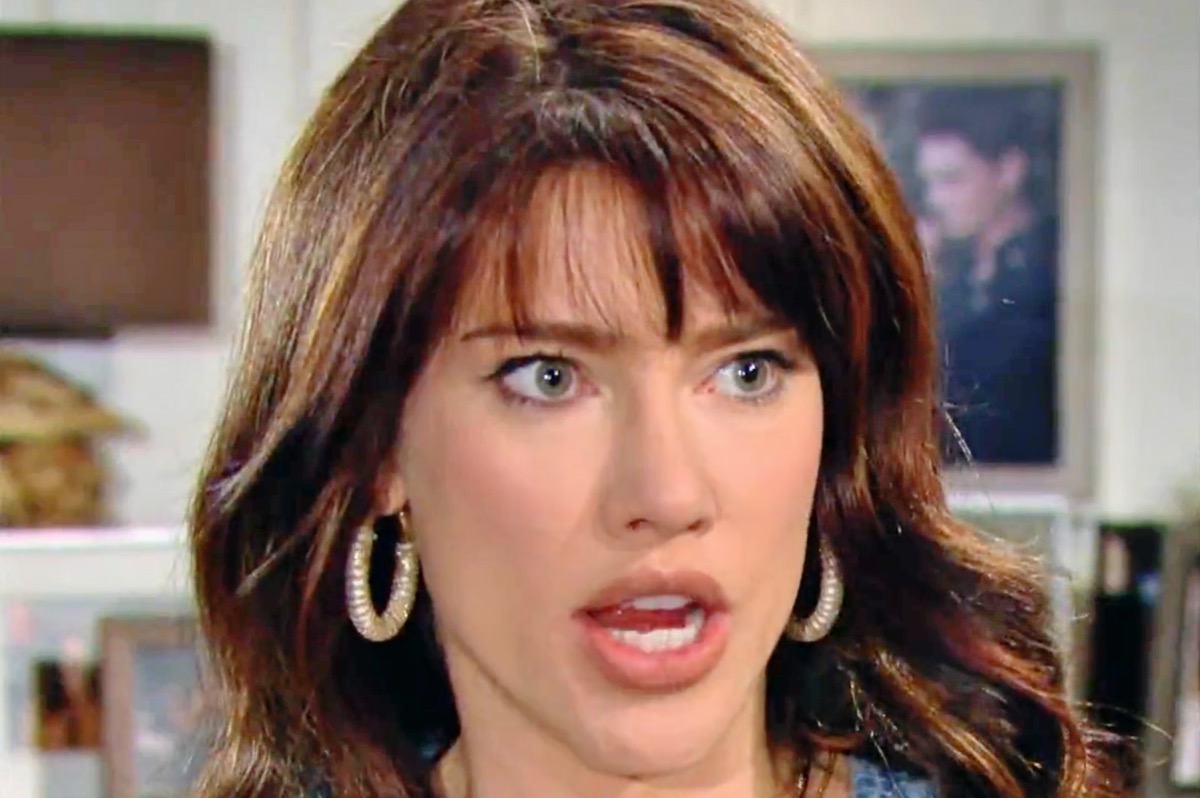 The Bold And The Beautiful spoilers for Friday, November 3 indicate that Steffy Forrester (Jaqueline MacInnes Wood) is home and she is here to stay.
Steffy is done running and ready to face Sheila Carter (Kimberlin Bown) head-on. Meanwhile, Luna Nowaza (Lisa Yamada) discovers something in the archives, how will it affect everyone at the office?
Steffy Forrester Is Home For Good
The Bold and The Beautiful spoilers reveal Steffy has finally come home and plans to stay. Steffy is sick and tired of running away every time Sheila gets around her or her family and she isn't doing it anymore.
Steffy's trip to Europe certainly gave her some clarity if nothing else. Steffy wants to be with Finn and that is exactly where she is going to be.
Sheila thinks she has some kind of hold on Finn just because she is his birth mother. Finn wants nothing to do with Sheila and has even told her to leave town.
Steffy is bound and determined that Sheila will respect not only her wishes but Finn's as well. Sheila will listen to reason one way or another whether she likes it or not.
B&B Spoilers: Steffy Forrester Is Fighting Back
Steffy will visit Sheila and let her know that Finn nor her children want anything to do with her. Steffy will never accept Sheila as family and she needs to move on with her life.
Sheila has Deacon Sharpe (Sean Kanan) and they can carry on with their little love nest all they want. Steffy just wants Sheila to leave her alone.
Sheila has promised not to bother them and to completely stay away and Deacon has vowed to make sure this happens. However, Deacon has also tried to soften Deacon's heart toward her.
Deacon knows that it is Sheila or Steffy and he is not about to risk his marriage again. Sheila needs to go away and stay away.
The Bold And The Beautiful: Luna Nowaza's Interesting Discovery
Luna will make an interesting discovery in the archives that could be the talk of Forrester Creations. Of course, the most logical thing would be the results of the fashion show.
Everyone knows that Ridge took them out of the office with him. Did Ridge file the original results and have Carter make up one saying that Eric won?
Could Luna have discovered something as simple as Eric's old stapler or something else from the past? Eric is an icon at the fashion house no matter who won this challenge.
However, Ridge doesn't want his father to know that he lost. Could there be any more love between a parent and a child than what Ridge is showing Eric now?
Be sure to catch up on everything happening with B&B right now. Come back here often for The Bold And The Beautiful spoilers, news, and updates.