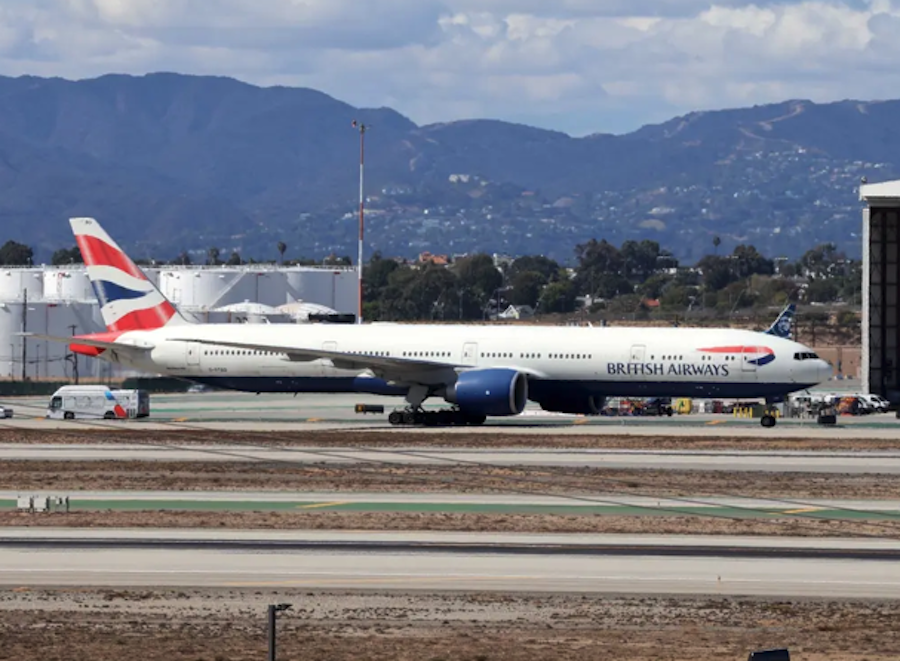 So, does this mean that they didn't get an opportunity to meet with King Charles? British Royal News says that Prince Harry and Meghan Markle are back home in California after having spent the past week mourning the death of Queen Elizabeth in London. Here's what you need to know.
British Royal News: Prince Harry And Meghan Markle Are Back In California
According to new reports, Harry and Meghan took a British Airways flight out of London straight for Los Angeles. While the couple have yet to say anything about their experience in London, Gayle King did say that there was an effort made on both sides to help heal the rift between the Sussexes and the rest of the royal family. Unfortunately, it wasn't enough to heal it all together.
Earlier in the week, King Charles' cousin Christina Oxenberg, who is a descendant of Serbian loyalty, admitted that the royal family has been treating Meghan is the most toxic way. She said that the only people who can survive in the royal family are those who are "tough as nails" simply because it's so hard for anyone to date within the royal family.
Oxenberg put it this way, "To Meghan Markle, I say, 'What you are going through is a hellish kind of hazing. If she can just hang in there, someone else will come along who can take the heat. Nobody gets a pass."
British Royal News: What's Next For Prince Harry and Meghan Markle?
Also, Prince Harry did his best to try and make Meghan Markle feel as comfortable as possible during Queen Elizabeth's funeral. Fellow guest Pranav Bhanot noticed that Harry was acting super supportive towards his wife in the hopes that he would help ease some of her nerves. He said, "When they went their separate directions after the ceremony, he gave her a firm squeeze of the hand. I felt he wanted to ensure she felt comfortable. You saw the reassurance that Harry was giving to Meghan at times when they were walking together and had to go in their different directions."
So far both Prince Harry and Meghan Markle have not made any comments about their return home or when they plan on returning back to London for that matter.
In the meantime, let us know what you think with your thoughts in our comments section again. Be sure to catch up with everything on the British Royal Family right now. Come back here often for the British Royal Family news and updates.