GH Spoilers UPDATE Friday, November 3: Revelations, Reunions, And Realizations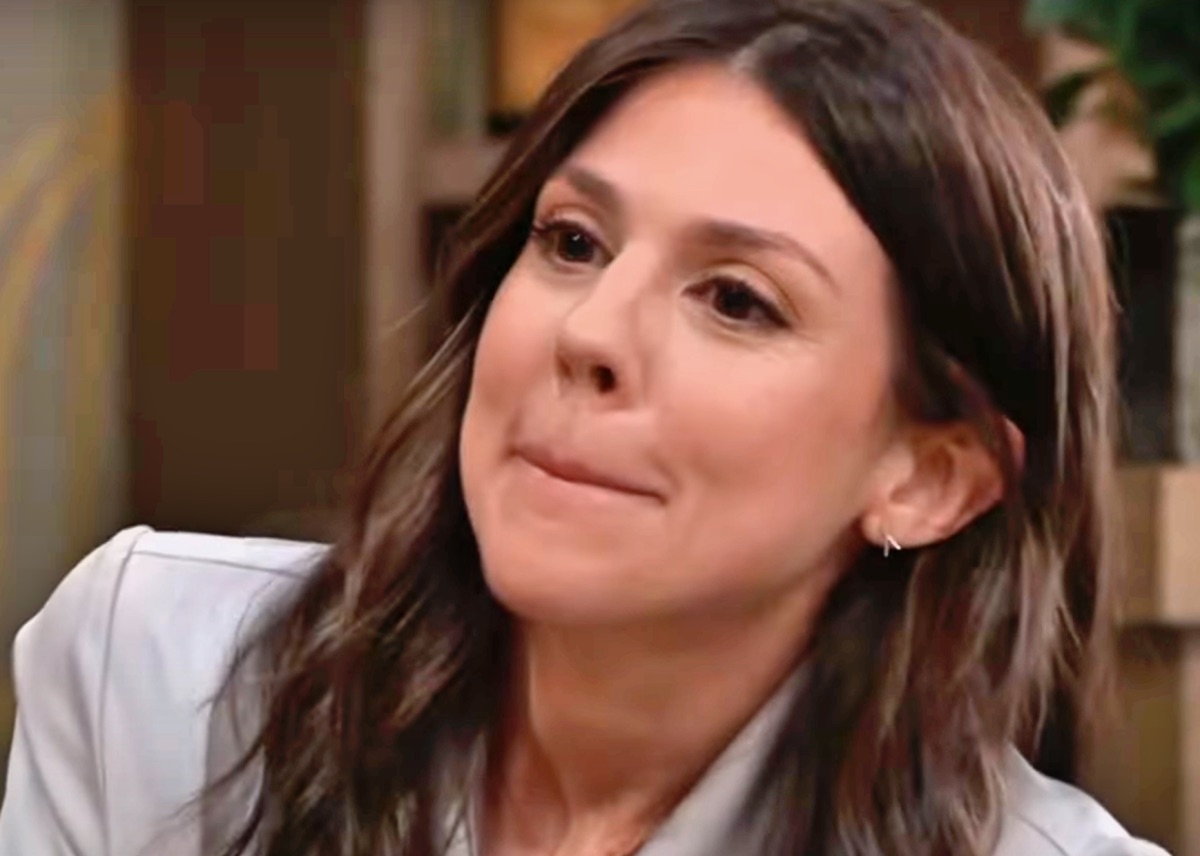 General Hospital spoilers and updates for Friday, November 3 tease revelations, reunions and realizations. Anna Devane (Finola Hughes) shares a revelation, Kristina Corinthos-Davis (Kate Mansi) has a reunion, and Carly Spencer (Laura Wright) has a realization.
General Hospital Spoilers: Willow Corinthos Gets A Warning
Willow Corinthos (Katelyn MacMullen) gets a warning, and she questions what she's being warned about. Is she getting another other-worldly warning from Harmony Miller (Inga Cadranel) or is Michael Corinthos (Chad Duell) warning her about something?
Michael has chosen to use what he found out about Nina Corinthos (Cynthia Watros) being the SEC whistleblower to his advantage, to control Nina's access to Willow and the grandchildren.
If he warns Willow too soon, beyond a vague "be careful" he'll lose his leverage over Nina. Could this be a different type of warning than that?
GH Spoilers: Revelations
At Robert Scorpio's (Tristan Rogers) office, Anna shares the revelation that she knows exactly who she's up against, after finding an old report from her early years at the WSB.
This seemed to come from the 1980s so they could have been a married pair of spies when this happened, and he'd know who this is.
Unfortunately, it's not the person she thinks it is who has been terrorizing her although it's possible this intel could solve another case. The Metro Court sniper is still on the loose, and unidentified-and had used a weapon from the WSB arsenal.
General Hospital Spoilers: Laura And Kevin Collins Debrief
Meanwhile, Laura and Kevin Collins (Genie Francis, Jon Lindstrom) debrief about Charlotte Cassadine (Scarlett Fernandez) and the session he had with her.
He wouldn't reveal details, but he's certainly sharing his findings about Charlotte, and Laura talks about Victor Cassadine's (Charles Shaughnessy) influence. Laura frets, and asks who knows what kind of lies Victor filled Charlotte's head with?
Charlotte has been convinced that Anna is out to hurt her father, Valentin Cassadine (James Patrick Stuart) and that she has to protect him. Charlotte has a capability of being more dangerous than anyone suspects.
GH Spoilers: Reunions
Elsewhere, there's a family reunion happening between two sisters who had been at odds. Kristina Corinthos-Davis (Kate Mansi) hugs Molly Lansing-Davis (Kristen Vaganos) and tells her she's got her, always.
The shift for the better between the sisters will be noticed by their mother, Alexis Davis (Nancy Lee Grahn) and she'll be grateful. Now, just so it lasts and they're not at odds again and having a rift between them.
General Hospital Spoilers: Unwelcome Visits?
Meanwhile, Alexis is answering a door, probably the door to "The Invader" and it looks like she's dealing with an unwelcome visitor. It could be Cyrus Renault (Jeff Kober) making the rounds trying to convince people he's reformed.
She gives the person a decidedly unwelcome look as she asks "what are you doing here"?
Alexis will most certainly let this person know that they're not welcome. She may also threaten to call the police.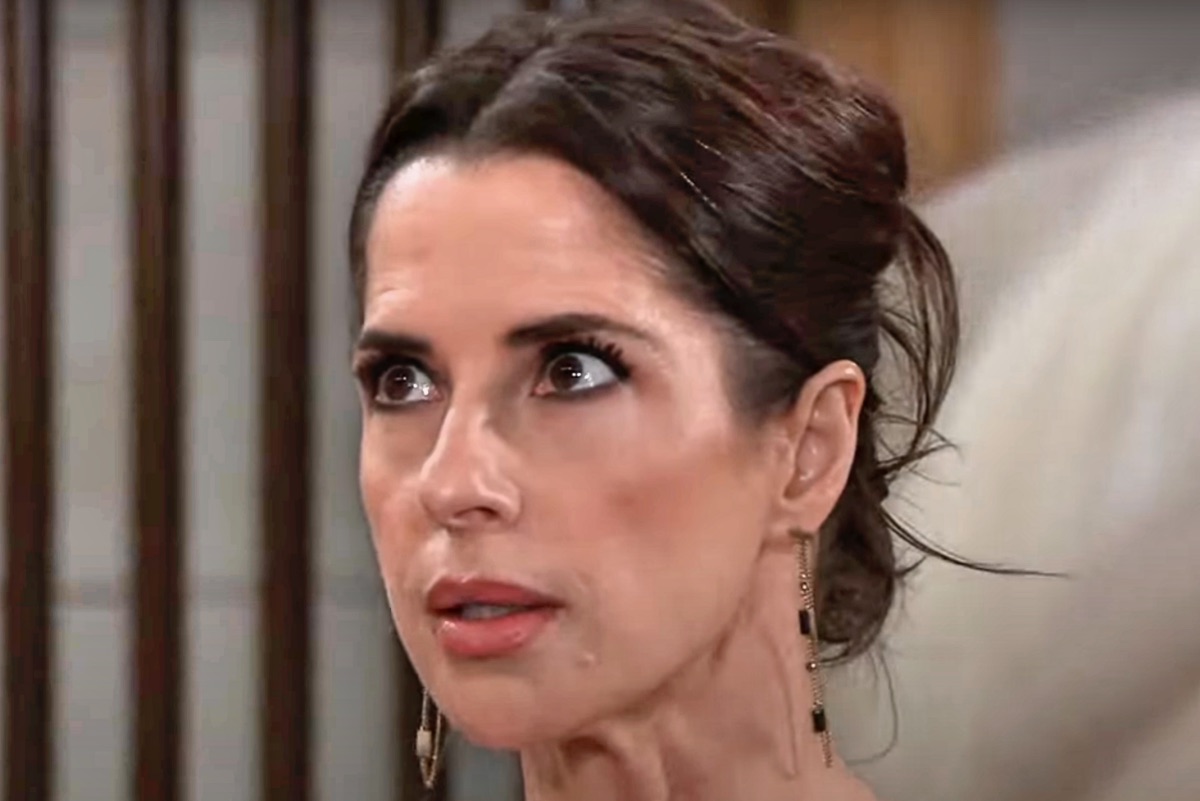 GH Spoilers: Realizations
At Kelly's, Carly and Sam McCall (Kelly Monaco) are talking after the partygoers have gone home from the big Halloween party at Kelly's. It's obvious that Carly is talking about the change in attitude between Michael and Willow and Nina.
She says whatever happened in Puerto Rico seems to have changed everything. But Carly doesn't know everything-Michael hasn't let her in on the secret; if she did she'd be singing quite a different tune!
General Hospital Spoilers: Valentin Cassadine Is Alarmed
Elsewhere, Valentin has Charlotte, Danny Morgan, (Asher Antonyzyn) Jake Webber, (Hudson West) and Georgie Spinelli (Lily Fisher) in his car, having embarked on the trick or treat trip.
Something alarms Valentin as he looks at Charlotte, who seems ready to bolt out of the car.
He tells his daughter "not so fast-stay where you are". Perhaps he sees something out there that could be a danger-or he sees Anna's keys Charlotte stole!
Be sure to catch up on everything happening with GH right now. Come back here often for General Hospital spoilers, news, and updates.