Prince William And Kate Middleton Wish Archie A Happy Third Birthday With Old Photo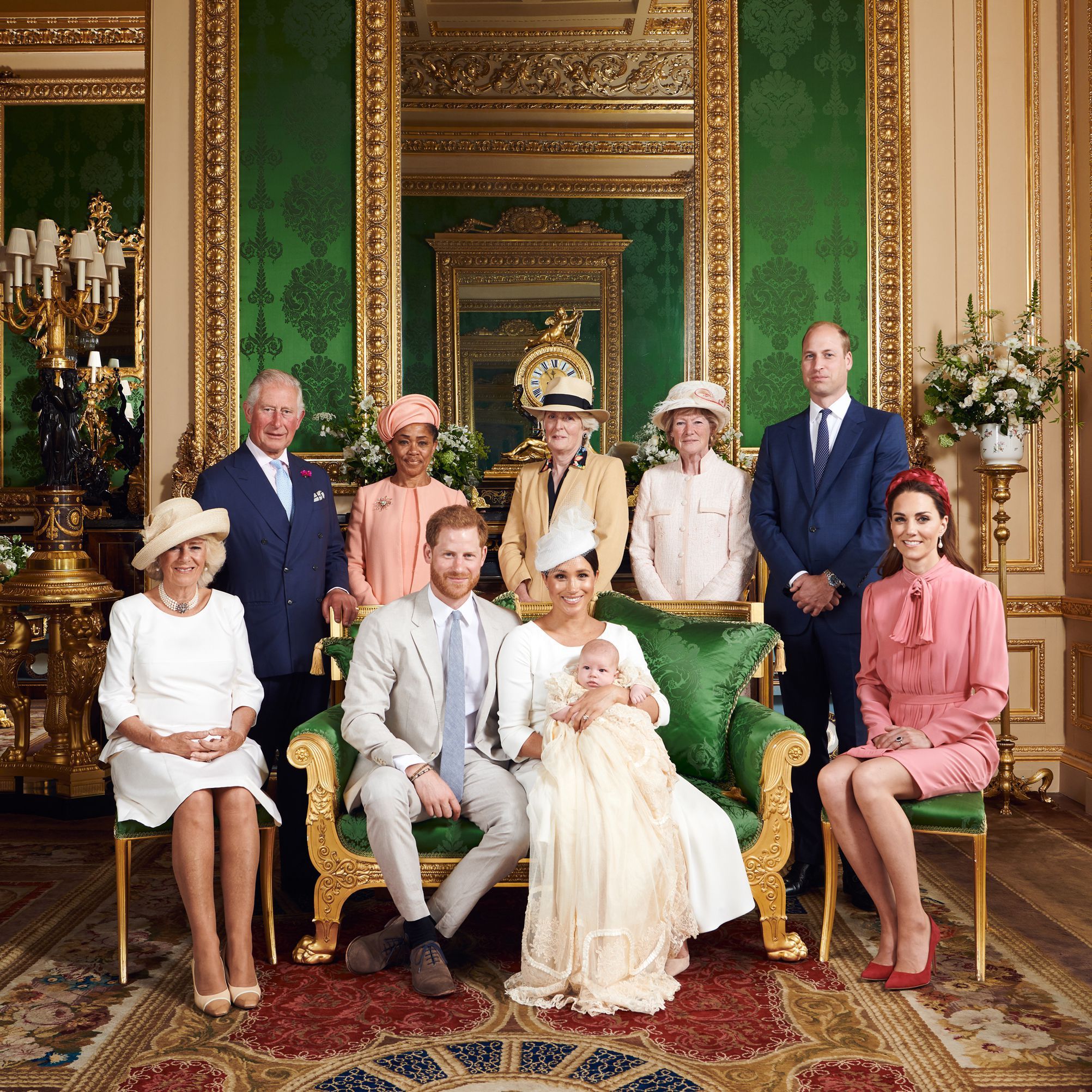 While the gesture is certainly nice, this surely makes things even more awkward, right? Prince William and Kate Middleton made the effort to wish their nephew Archie Harrison a very happy third birthday on Friday. However, they used an old photo from Archie's christening in 2019, as they haven't seen the young tot since that same year. Family estrangement never gets easier as the years continue to go by, right? Here's what you need to know.
Prince William And Kate Middleton Wish Archie A Happy Third Birthday With Old Photo
William and Kate shared a photo of the entire royal family at Archie's christening back in 2019. Both Prince Harry and Meghan Markle can be seen sitting on a couch with Archie in his mother's lap with William, Kate and the rest of the royal family nearby. A lot of royal fans noticed that it was the same photo that William and Kate used last year to wish Archie a happy birthday as they clearly don't have any other family photos to go by.
Of course, it didn't take very long for the Cambridge's social media followers to weigh in on the pic. Many of them wrote, "Sorry to say but I won't be a hypocrite. No one has seen Archie or his sister, and though PW & DoC wish these children a Happy Birthday, it's not incumbent of British people to do so. Harry, Meghan and children, are strangers to this country now," along with, "Sorry but they may as well start wishing Mrs Jones's kids down the road happy birthday should have been kept private IMO, obviously The Cambridge's are more magnanimous and forgiving than I am."
Prince William And Kate Middleton Haven't Seen Archie In Years
Another critic wrote, "I am visualizing his 16th birthday and the same photo going with it. LOL. That said, it's so sad that they have so few photos of their nephew.  And the world has seen so few as well. Wait til he hits his teens, he'll be partying in London with the best of them. "
Harry and Meghan have recently announced that they plan on visiting London for Queen Elizabeth's Platinum Jubilee, so there's a very good chance that Archie and his sister Lilibet will get to meet their entire royal family!
In the meantime, let us know what you think with your thoughts in our comments section again. Be sure to catch up with everything on the British Royal Family right now. Come back here often for the British Royal Family news and updates.