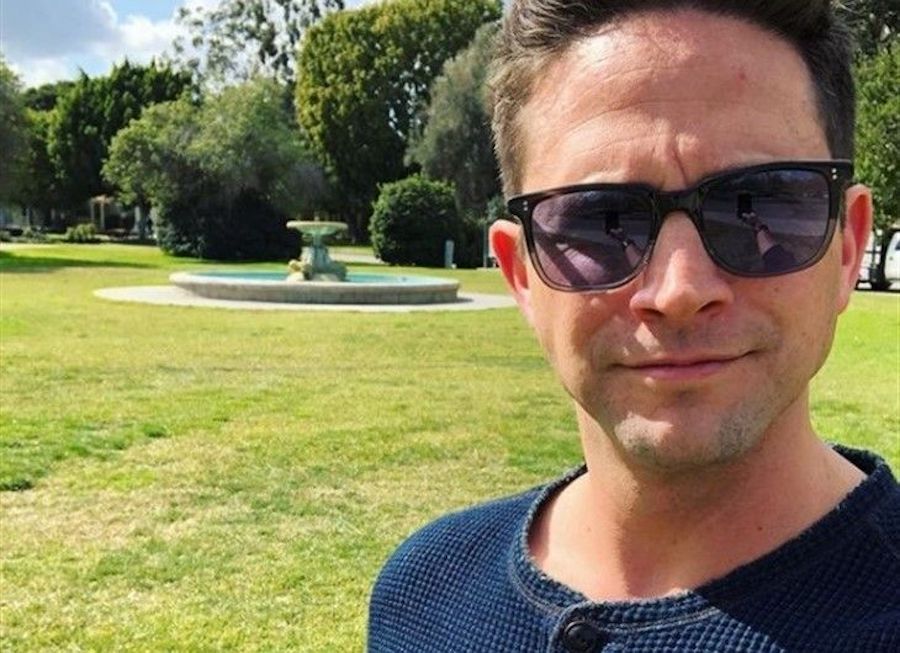 Days of Our Lives star Brandon Barash, who is best known for his role as Jake Lambert on the hit NBC soap, has just shared some rather heartbreaking news with his fans. The actor says that he lost a very valued family member this past week. Here's what you need to know.
Days of Our Lives News: Brandon Barash Shares Heartbreaking Family News
Sharing a black and white photo of his four-legged family member, Brandon wrote, "Our hearts are broken. We lost a legend today. But hopefully Schmuli is up in doggy heaven filming Zoolander Pawt 4, cuz let's be honest, his Blue Steel could bring @BenStiller to his knees. Hope the crunchy water (ice) is abundant up there, fella. We miss you."
We can't imagine the pain and sadness that Brandon is going through right now. Needless to say, it didn't take very long for Brandon's followers to comment on his photo. Many of them wrote, "So sorry for your loss. These beautiful creatures fill our lives with unconditional love and devotion. Losing them is gut wrenching. Sending lots of love and prayers your way," along with, "Brandon so sorry on your loss.  They really are such a huge part of the family and it just rips your heart apart when they leave us.. many treasured memories are ours kept so close ..  running free in doggy heaven."
Days of Our Lives News: Brandon Shares His Heartache
Another fan wrote, "Oh! Im so sorry! But he will always be grateful for the time that you both had! Animal loves us for who we are! He will always be with you! Sending you love and Light Brandon! Peace!"
As many fans already know, Brandon shares his daughter Harper with his ex-wife Kristen Storms, who plays Maxie Jones on General Hospital. He is currently engaged to Isabella Devoto. We definitely send our condolences and all of our love and support during this very difficult time for Brandon and his family. It's never easy losing a beloved pet, no matter how long he or she was with you, right?
Needless to say, Days of Our Lives fans will have to tune in to find out what will happen next. In the meantime, let us know what you think by leaving us a line with your thoughts in our comments section below. Days of Our Lives airs weekdays on the NBC network. Check your local listings for times.
Be sure to catch up with everything on DOOL right now. Come back here often for Days of Our Lives spoilers, news and updates.