British Royal News: Kate Middleton Is The New 'Diana Figure,' So Says Royal Expert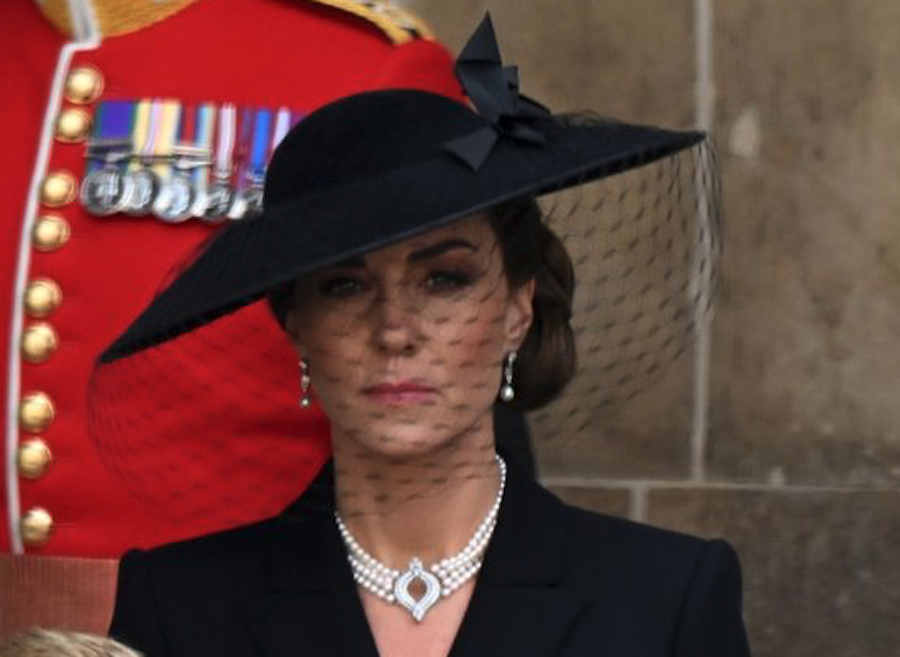 It might have been a long time coming, but British Royal News suggests that she's finally here. Well, sort of. One royal expert believes that Princess Kate is "now the Diana figure that we have been missing" all along. Here's what you need to know.
British Royal News: Kate Middleton Is The New 'Diana Figure,' So Says Royal Expert
Royal expert and author Camilla Tominey says that it's now Kate Middleton's time to shine. In a new column for the Telegraph, she believes that the newly minted Princess of Wales will do a great job of following in the footsteps of her late mother. She put it this way, "As the wife and mother of a future king, Kate, 40, is now the Diana figure that we have been missing since the Princess of Wales title was set aside with her death 25 years ago – highly photogenic, deeply maternal and with a likeability that appeals to people from all walks of life. Unlike Diana, however, she has the self-assuredness that comes with a stable family background – and 10 years of experience as a royal girlfriend before she even married William, 40. With more now expected of the couple – and the Prince of Wales needing to act as his father's "liege man of life and limb" – he will become increasingly reliant on the wise counsel of this level-headed and unflappable future queen."
Tominey also said that in the coming weeks and months ahead, expect there to be a lot of comparisons between Kate Middleton and Queen Elizabeth. She said, "As she grows into her more senior royal role, comparisons will inevitably be made not with Diana, but Queen Elizabeth – who, like Kate, gained a reputation for never putting a foot wrong. The Princess of Wales shares the late monarch's mild-mannered nature, as well as her aversion to conflict. As we witnessed during the Duke of Edinburgh's funeral, which reunited William and Harry just a month after that Oprah Winfrey interview, Kate is the Royal family's most natural peacemaker."
British Royal News: What's Next For The Royal Family?
That said though, one royal insider believes that it will be Camilla Parker Bowles who will become the new power behind the throne. The tipster put it this way, ​​"I think there is a sense that behind the scenes, it's largely the Queen Consort who is running the show. She makes a lot more decisions than people think, especially with [former aide] Michael Fawcett out of the picture. She's a stabilising and reassuring presence for the King. She makes him laugh and they have a lot of shared history together. He adores her and truly believes that she is the only person on earth who truly understands him."
In the meantime, let us know what you think with your thoughts in our comments section again. Be sure to catch up with everything on the British Royal Family right now. Come back here often for the British Royal Family news and updates.