British Royal News: Camilla Parker Bowles Spit Out Her Tea During King Charles' Meeting With Harry And Meghan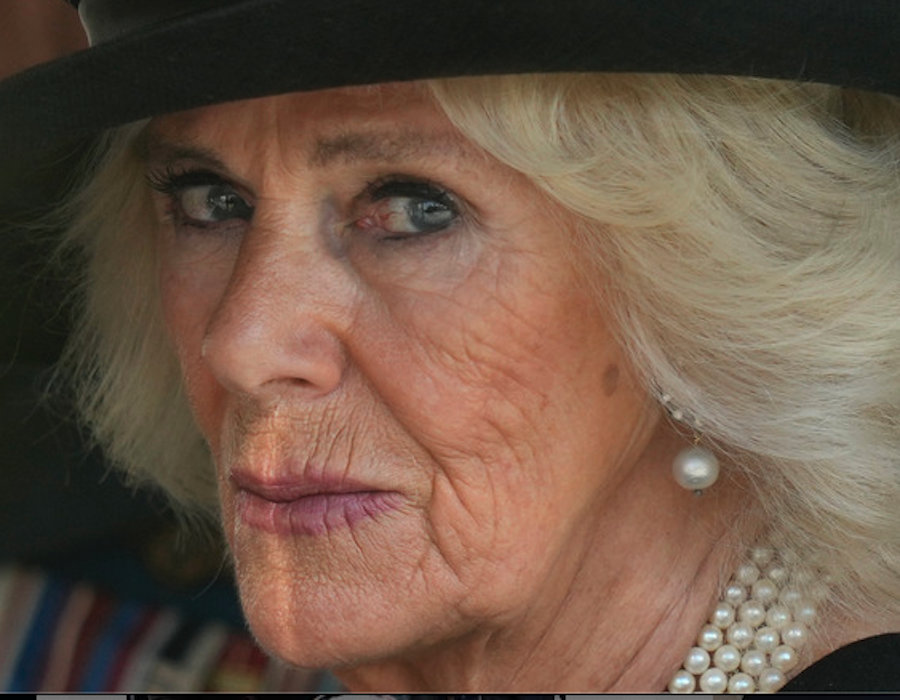 British Royal News says that Camilla Parker Bowles apparently spit out her tea during King Charles' meeting with Prince Harry and Meghan Markle. Here's what you need to know.
British Royal News: Camilla Parker Bowles Spit Out Her Tea During King Charles' Meeting With Harry And Meghan
Apparently, both King Charles and Queen Consort Camilla will left pretty shocked when Prince Harry suggested that a mediator be in the room during his meeting with his father. Camilla was so shocked by the suggestion that she supposedly spit out her tea. At least, that's what Katie Nicholl writes in her new column for Vanity Fair.
One source close to the situation said, "Harry went in with hugs and the best of intentions and said he wanted to clear the air. He actually suggested that they use a mediator to try and sort things out, which had Charles somewhat bemused and Camilla spluttering into her tea. She told Harry it was ridiculous and that they were a family and would sort it out between themselves."
That said, Nicholl also thinks that William and Harry's estrangement might cast a shadow on King Charles' reign. She said, "Charles knows his public reputation could suffer if he is seen to be turning his back on his youngest son. The queen, who was deeply hurt by Harry's decision to leave his family and the country, nonetheless ensured the door was always open for her grandson and his wife and children to return. For now Frogmore House is still theirs."
British Royal News: What's Next For The Royal Family?
Despite everything that is going on right now, King Charles will continue to try and heal the rift between the Sussexes and the rest of the royal family. Nicholl wrote, "Those close to Charles say he won't stop trying to heal the rift with his son, as he made sure Harry and Meghan were by the family's side at the queen's funeral. 'He is hurt and disappointed but he has always said his love for Harry is unconditional,' says a friend, adding that Charles also wants to have a role as a grandparent to Archie and Lilibet.
In the meantime, let us know what you think with your thoughts in our comments section again. Be sure to catch up with everything on the British Royal Family right now. Come back here often for the British Royal Family news and updates.