Days of Our Lives Spoilers: Ron Carlivati Promises The Devil Storyline Is Almost Over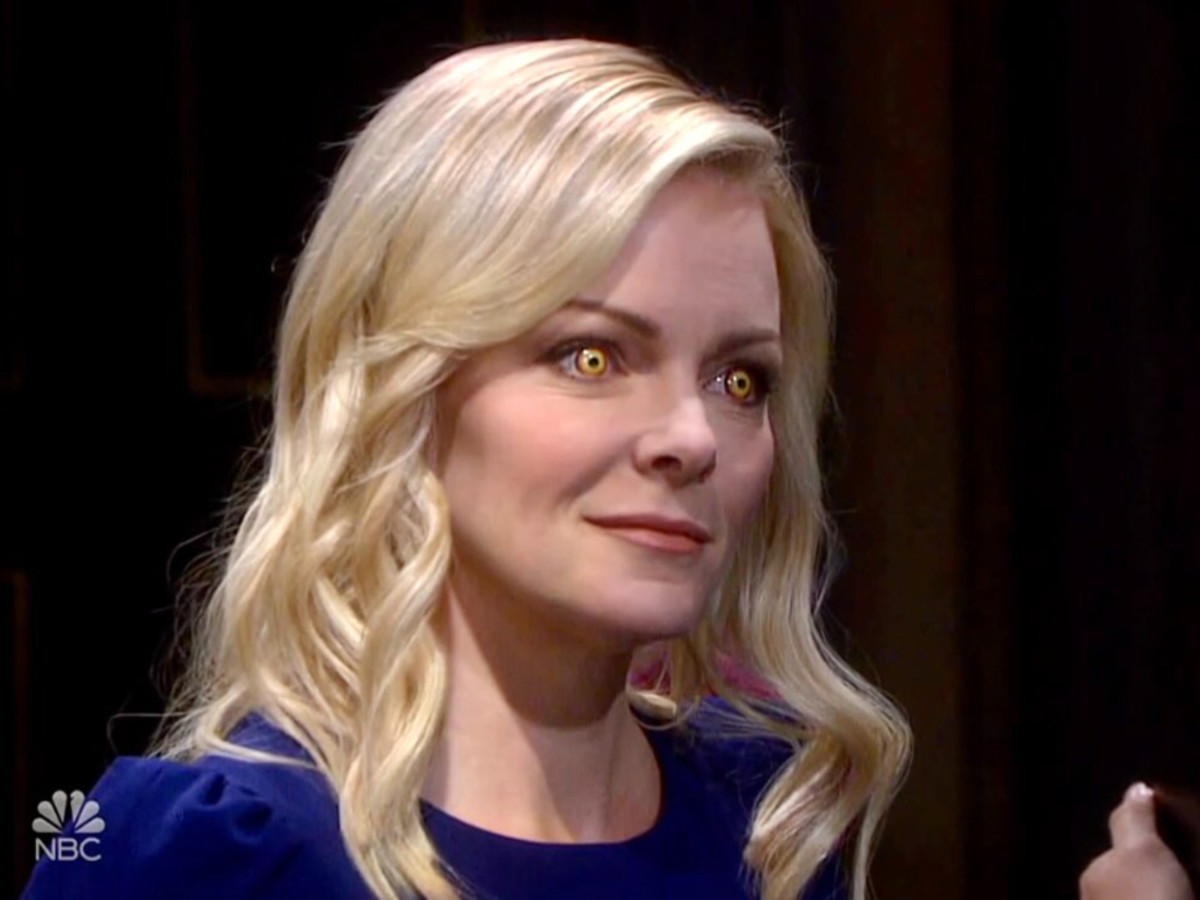 Days of Our Lives spoilers say that hell won't freeze over in Salem. Or at least, that's what fans are hoping for. DOOL Head Writer Ron Carlivati promises that the soap's devil storyline is almost over and much to the relief of fans of the show, too. Here's what you need to know.
Days of Our Lives Spoilers: Ron Carlivati Promises The Devil Storyline Is Almost Over
Speaking to Soaps.com in a new interview, Carlivati says that the Devil possession storyline is about to peak and that's a good thing as Ciara Brady (Victoria Konefal) is about to give birth to her child. That is, if the devil doesn't get a hold of the tot. Carlivati said, "We are definitely in the final arc of the devil story. Everything is coming to a head, Ciara's giving birth and the stakes could not be higher. We will see all of her loved ones coming together in an effort to stand between the devil and his ultimate plan for not only the baby but the town of Salem."
That said, Carlivati did hint that the devil is still after Ciara's baby, and that's not a good thing at all. He previewed, "From the beginning, we knew that the climax of the story would be Ciara giving birth. We also knew that this was a story we would tell in three arcs, all of which would center on Marlena [Deidre Hall] and her family. First was the possession of Marlena herself, followed by the the devil jumping into first Johnny [Carson Boatman] and then Allie [Lindsay Arnold]."
Days of Our Lives Spoilers: Will The Devil Get A Hold Of Ciara's Baby?
But then again, everyone will be working together to protect this child. "Everyone is on the line. These are life-or-death stakes, with many of our beloved characters coming together to save not only the baby and Ciara, but Allie's soul," Carlivati added.
Needless to say, Days of Our Lives fans will have to tune in to find out what will happen next. In the meantime, let us know what you think by leaving us a line with your thoughts in our comments section below. Days of Our Lives airs weekdays on the NBC network. Check your local listings for times.
Be sure to catch up with everything on DOOL right now. Come back here often for Days of Our Lives spoilers, news and updates.