General Hospital Spoilers: Jordi Vilasuso Tipped To Be The New Steve Burton?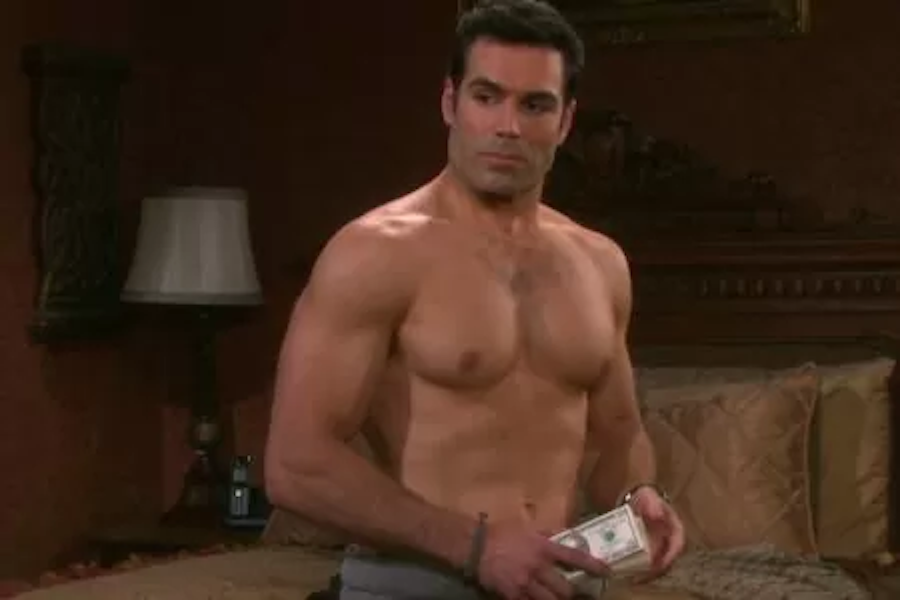 General Hospital spoilers say that a lot of people can't help but notice that Britt Westbourne (Kelly Theibaud) needs a new love interest. Ever since Jason Morgan (Steve Burton) was presumed to be dead, a gaping hole has been left in Britt's life. That has also prompted a lot of people to wonder if someone like Jordi Vilasuso should make the move to Port Charles now that he's time in Genoa City has ended. Would Jordi make a good love interest for Britt? Here's what you need to know.
General Hospital Spoilers: Jordi Vilasuso Tipped To Be The New Steve Burton?
Jordi's exit from The Young and the Restless as his character Rey Rosales has been a controversial one. A lot of fans believe Jordi deserved a better deal than what he got. That's because Rey Rosales ended up dying in a car crash after his car swerved into a ditch to avoid Victoria Newman's (Amelia Heinle) on-coming car. Rey is now gone and let's just say that fans aren't too happy about it.
But then again, the same can be said about Steve Burton's exit from General Hospital, too. While the circumstances surrounding his departure were quite different compared to Jordi's (Steve refused to get vaccinated against COVID-19), his character is also presumed to be dead. And while it doesn't look like Steve will be returning to the canvas anytime soon, a lot of fans can't help but wonder if Jordi Vilasuso could be the next Steve Burton. In other words, can he and should he step in as the new macho man in Port Charles? And if so, would he make a good love interest for Britt? The possibility is certainly there.
General Hospital Spoilers: Should Jordi Join The Show?
Jordi himself has not made any comments about his future or whether or not he would entertain a move to General Hospital, but that hasn't stopped fans from wondering out loud if it could happen. Watch this space.
Meanwhile, let us know what you think by leaving us a line with your thoughts in our comments section below. General Hospital airs weekdays on the ABC network. Check your local listings for times.
Be sure to catch up with everything on GH right now. Come back here often for General Hospital spoilers, news and updates.