Days of Our Lives Spoilers: Fans React To Kristian Alfonso's Return – Never Say Never?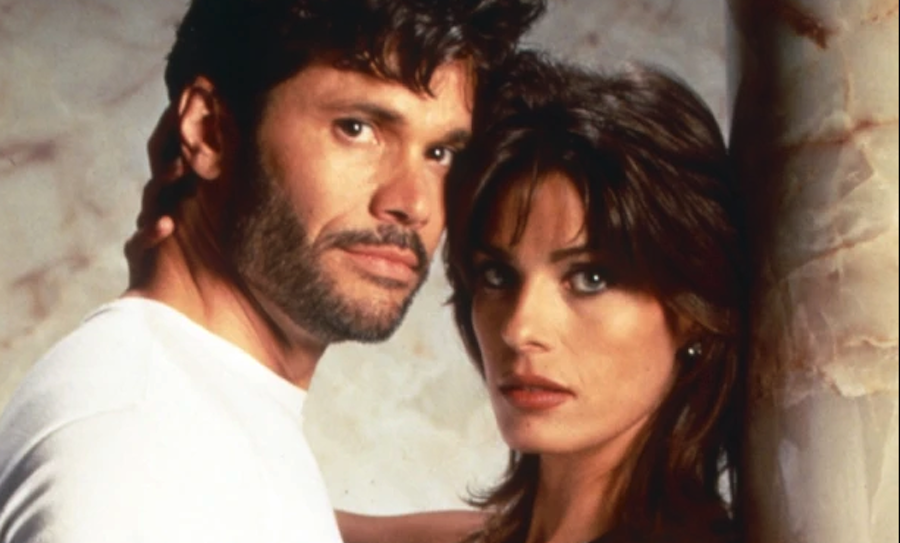 Days of Our Lives spoilers say that Hope Brady is back and of course, fans are super excited about it! As a matter of fact, DOOL fans have a lot to say about Kristian Alfonso's return. Here's what you need to know.
Days of Our Lives Spoilers: Fans React To Kristian Alfonso's Return – Never Say Never?
According to the latest edition of Soap Opera Digest, Kristian will be on hand for a five-episode run of Beyond Salem. But for those wondering if she's going to be a part of all the day-to-day action, she and Peter Rickell (Bo Brady) are actually going to reprise their roles for the Peacock spin-off for now. Either way, the soap world sure has a lot to say about their reunion online! 
Soon after the announcement was made that Kristian would be returning in her role as Hope, it didn't take long at all for Days of Our Lives fans to respond to the news. Many of them wrote, "So excited for Bo and Hope to finally reunite even if it's only 5 episodes to formally write them off the canvas into the sunset happily ever after together. I really hope they include Shawn getting to see his dad again too," along with, "I wish this was just about the two characters of Bo & Hope without everyone else. I can guarantee you would get long ago fans back on to watch as Hope searches for Bo. And with a smaller cast you wouldn't have to see them in cramped studio sets, exteriors all the way."
Another DOOL fan wrote, "If this is just to give the couple a happy ending and have them sail off into the sunset then I'm all for it. Perhaps Hope got a tip somehow that he was still alive and she's been searching for him ever since. Maybe that's why they'll explain her being off the canvas for so long. If the actors agreed to come back to give fans what they've always wanted then I say kudos to them. Peter Reckell now lives in Australia, it's very hard logistically to be on the main show, but, a 5 episode ark was something he was willing to do."
Days of Our Lives Spoilers: What's Next For Hope?
Needless to say, Days of Our Lives fans will have to tune in to find out what will happen next. In the meantime, let us know what you think by leaving us a line with your thoughts in our comments section below. Days of Our Lives airs weekdays on the NBC network. Check your local listings for times.
Be sure to catch up with everything on DOOL right now. Come back here often for Days of Our Lives spoilers, news and updates.