The Young and the Restless Spoilers: Audra Will Not Be Distracted – Tucker's Advice Is Good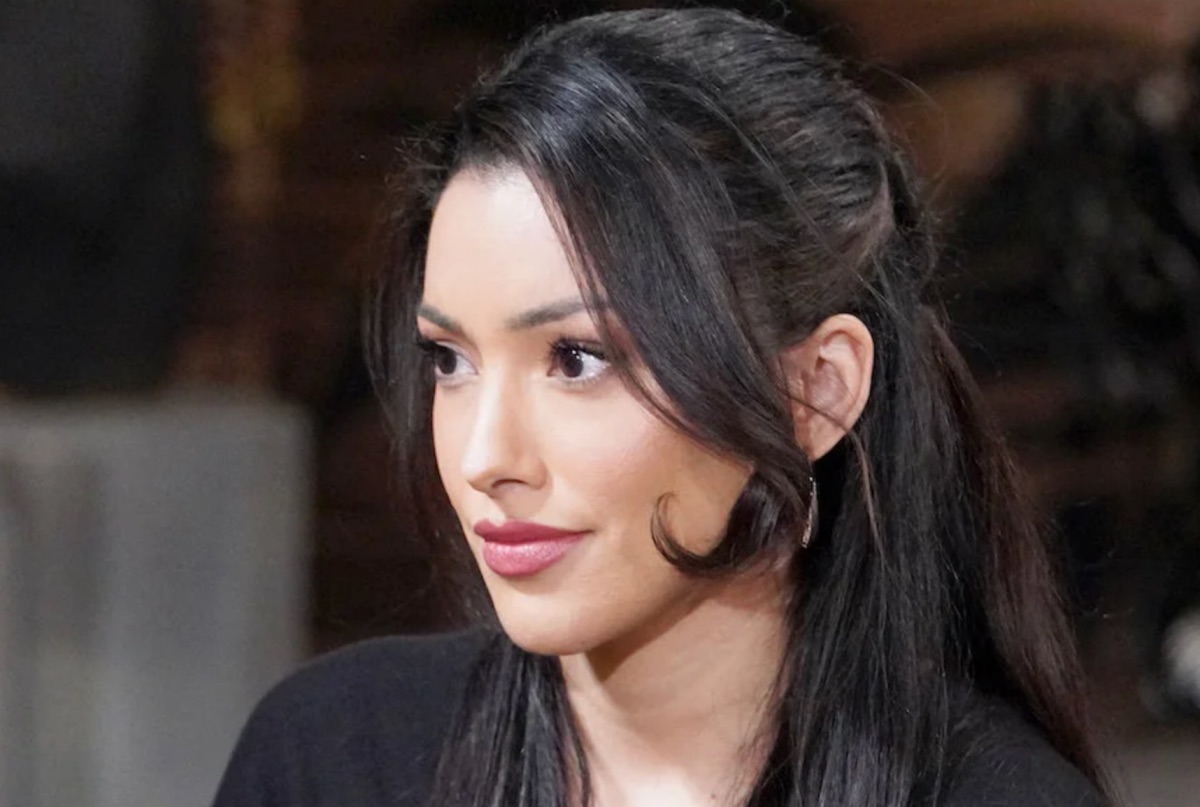 The Young and the Restless spoilers document that Audra Charles (Zuleyka Silver) believes she no longer needs Tucker McCall's (Trevor St. John) help. In her mind, he was useful but is yesterday's news.
Kyle Abbott (Michael Mealor) is the latest target Audra hit. He finds her to be intoxicating and the right fit at this tumultuous time in his life.
Tucker is in love with Ashley Abbott (Eileen Davidson), a lady who Audra was unsure her former boss would be able to reconnect with. But Tucker's love life is no longer Audra's concern.
Young And The Restless Spoilers – Using Each Other For Mutual Returns
As the viewers learned, Tucker paid Audra's college costs and became her business mentor. She also accepted a romantic connection, to put it nicely.
In effect, Tucker and Audra used each other during a period when each benefited. They shared a similar outlook on life, seeing the world as something to conquer with few being their equals.
Tucker's decision to return to Genoa City, Wisconsin, led to a soapy coincidence for Audra. Her ex, Noah Newman (Rory Gibson), was living there at the time. Eventually, she told him about the miscarriage, which humanized Silver's seemingly harsh character.
Young And The Restless Spoilers – Taking Newman Media To New Heights
Audra came to believe that Nate Hastings (Sean Dominic) was a good guy to connect with. He was on an upward trajectory at Newman Enterprises, serving as the head of Newman Media.
Victoria Newman's (Amelia Heinle) designs included elevating Nate to interim Chief Operating Officer. She used her brother's crises to make that move, with Nick Newman's (Joshua Morrow) return now questionable.
Nate's promotion gave Audra the interim top spot at Newman Media, which was the exact scenario she and Dominic's character recently discussed. Needing someone to fill her role, Audra offered the spot to a bedazzled Kyle.
Young And The Restless Spoilers – Tucker McCall's Insight Is Good
Tucker has a soft spot for Audra due to their connection and his recognition of himself at her age. The advice he offers her about being cautious with Kyle is not something she will be open to.
Like Tucker, Audra is headstrong. She has the power of her mind and unquestioned gorgeousness, both aspects that have enchanted Kyle.
Audra may come to realize that Tucker was looking out for her best interests someday. But as of this summer, Kyle is part of her developing plans on Y&R.
This site is a leading source for everything linked to The Young and the Restless. Check back regularly for Y&R spoilers and news!