Days of Our Lives Spoilers: Heather Lindell Opens Up About Jan's Mischievous Plan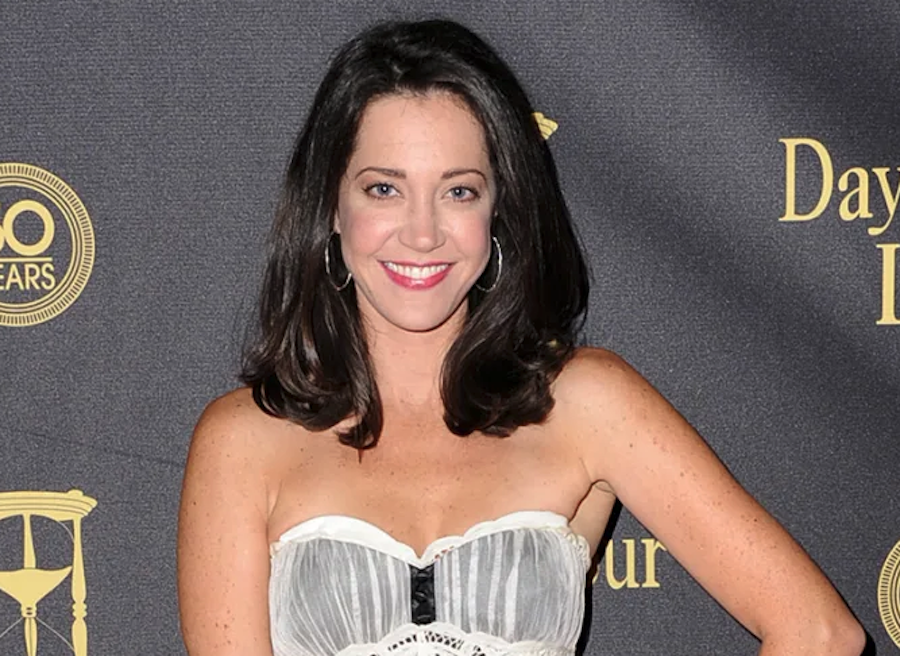 Days of Our Lives spoilers say that if there's anything that we've learned about life in this fictional town of Salem, it's that there's no shortage in villanous characters who do everything they can to cause mayhem for the resident folk. In fact, actress Heather Lindell recently opened up about her character Jan Spears and what's next for her seeing how she's back and now pregnant with Shawn's baby. Here's what you need to know.
Days of Our Lives Spoilers: Heather Lindell Opens Up About Jan's Mischievous Plan
In an interview with TV Insider, Heather opened up about Jan's new plan and how she also plans to manipulate Belle and Shawn. Opening up about how Jan is now out of her coma, she put it this way, "I never thought I'd be back at the show. It almost felt surreal when they reached out. I don't think I gave a lot of weight or put any expectations into it when I was asked to appear in the [digital series Days of our Lives' Last Blast Reunion]. I went in very freely and was excited to inhabit Jan again without thinking it would mean coming back to [the broadcast] show. It's been such a fun ride over the last few years and the storylines have been so fun. There's been some real thought put into her character [by the writers] and how she's fitting into Salem. They're keeping it fresh and exciting. I've been having a really good time."
Days of Our Lives Spoilers: What's Next For Jan?
Heather also opened up about all of the things she's been doing in between now and the last time that she was on Days of Our Lives, which was back in 2005. She said, "I had many stints on Broadway. I did Hairspray and also La Cage Aux Folles with Kelsey Grammer and Doug Hodge, who won the Tony. [Note: In La Cage Aux Folles, Lindell played Collette and understudied the roles of Anne, Jacqueline, Mme. Dindon, and Mme. Renaud.] We performed at the Tonys in 2010 and 2011. After that I did H.M.S. Pinafore at the Guthrie Theater."
When asked what she thinks Jan wants to gain from this pregnancy with Shawn, the multi-talented actress said, "I think she's hoping that this baby will connect her to Shawn in a new way. The best-case scenario is the baby will make him fall in love with her and he'll forget Belle ever existed. They'll become the family of her dreams: Jan, Shawn, and their baby. That's her hope."
Needless to say, Days of Our Lives fans will have to tune in to find out what will happen next. In the meantime, let us know what you think by leaving us a line with your thoughts in our comments section below. Days of Our Lives airs weekdays on the NBC network. Check your local listings for times.
Be sure to catch up with everything on DOOL right now. Come back here often for Days of Our Lives spoilers, news and updates.