The Young and the Restless Comings And Goings: Jordi Vilasuso (Rey Rosales) Is Out!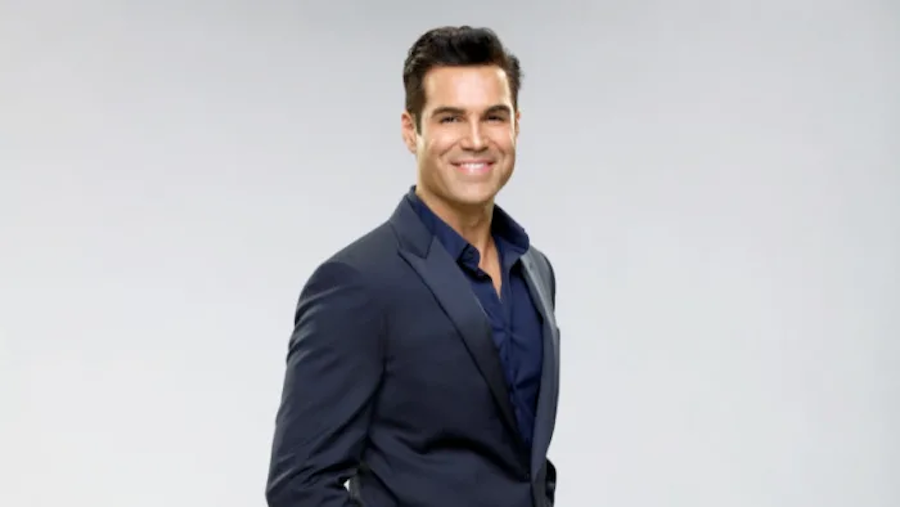 Say it isn't so! The Young and the Restless comings and goings say Jordi Vilasuso (Rey Rosales) is leaving Genoa City. The actor has been portraying the role of Rey Rosales for the last four years. Here's what you need to know.
The Young and the Restless Comings And Goings: Jordi Vilasuso (Rey Rosales) Is Out!
According to Soap Opera Digest, Jordi released a statement about his departure. It reads: "Playing Rey Rosales on THE YOUNG AND THE RESTLESS for the past 4 years has been an incredible experience that has brought me immense joy as an actor…. Thank you to Josh Griffith [head writer/co-executive producer], who gave me the opportunity to sink my teeth into storylines that were some of the highlights of my career in this genre. Thank you to Sharon Case [Sharon] and the rest of the cast for their craft, support, and professionalism … The show has been number one and continues to be because of the incredible work ethic and passion from its leadership, cast, production, and crew. I will miss it, remember it fondly, and look forward to what the next chapter will be!"
If that weren't enough, the handsome actor also added on Instagram, "Playing Rey Rosales and being part of the Rosales family was a beautiful chapter in my career. I was proud to represent my culture on daytimes #1 drama and work with an incredible cast and crew that I will miss dearly. Thank you @youngandrestlesscbs for always welcoming me and giving me the opportunity to tell stories that impacted millions. As this door closes, others will and have opened."
The Young and the Restless Comings And Goings: What's Next For Rey?
Of course, many of his fans have commented on the matter with, "He needs to go back to Days ASAP. EIther as Dario or another character, maybe one of Justins other sons? There is so many people to pair with him on Days and lots of potential. He could be both villian and hero. He shouldnt have been taken off Days in the first place," along with, "I never cared for the character. But I'm surprised that they are getting rid of him right when they are starting to pair him with Chelsea. Sharon will get back with Nick but what about Chelsea? Maybe Missy might be on her way out too. I hope that's not the case."
Another fan wrote, "I guess they are setting up a Shick reunion. Honestly, they belong together anyhow. I just wish this hot man didn't have to be a casualty in all of it. He needs a storyline."
In the meantime, let us know what you think by leaving us a line with your thoughts in our comments section below. The Young and the Restless airs weekdays on the CBS network. Check your local listings for times.
Be sure to catch up with everything on Y&R right now. Come back here often for The Young and the Restless spoilers, news and updates.