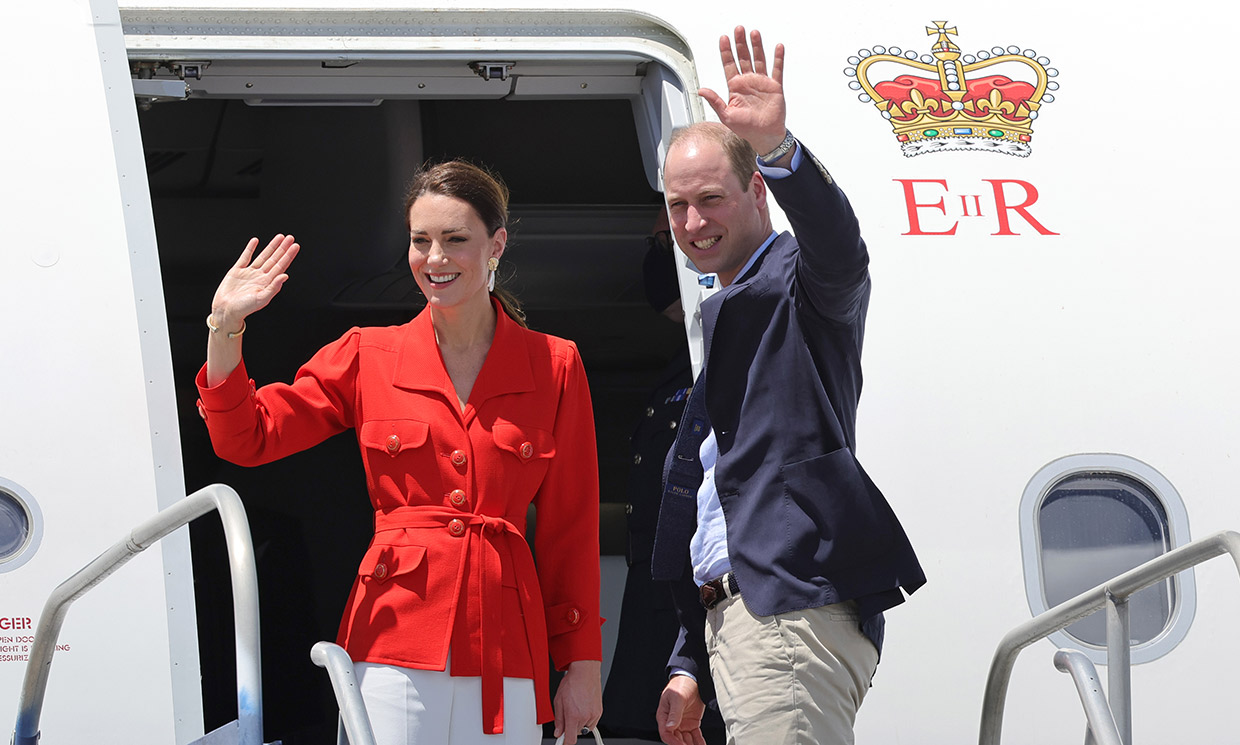 Prince William and Kate Middleton's official royal tour of  the Caribbean isn't going as smoothly as Buckingham Palace has hoped. The Cambridges have now arrivals in Jamaica amid a row over Britain's role in the slave trade. In fact, one famous Jamaican even voiced his opposition of William and Kate's visit and why so many people in his country are against it. Here's what you need to know.
Prince William Gets Burned By Jamaican Dancehall Star Beenie Man
In an interview with Good Morning Britain, Jamaican and Dancehall star Beenie Man made it pretty clear that Jamaicans aren't very keen on the monarchy these days and that if there's anyone in the royal family that they'd like to see visit, it would be Prince Harry and not Prince William. Ouch!
Beenie man put it this way, "Jamaicans don't want the Queen… If Harry [was coming], people would react different. People would go and meet Harry. But William, nobody wants to see that."
Of course, it didn't take very long for both royal fans and critics to weigh in on the matter. Many of them took to social media to write, "You colonize a people and then go on tour in their lands, after oppressing them in other lands, deporting them and throwing them in prison?- and you, you expect to be welcomed with open arms? I seriously think we should do a case study on this stuff. It's actual insanity," along with, "He speaks for millions and millions of people across the 'commonwealth' including the UK. I hate it that the media pushed push Harry and Megan out of the so these two can get more attention."
British Royal News: Jamaicans Aren't Excited About This Royal Visit
Another critic wrote, "The British Monarchy is in the process of being hollowed out and faces an uncertain future with two successive, scandalous and unlikable heirs."
In other words, it sounds like Prince William and Kate Middleton's tour of Belize and the Caribbean isn't going as planned. Just before their trip to Jamaica, the Duke and Duchess of Cambrdige were forced to cancel their royal engagement to a Belize farm after locals staged a protest against their arrival. 
So far Buckingham Palace has not made any comments about the matter, but it's without a doubt they are sure as heck going to hope that the rest of William and Kate's tour goes as planned. In the meantime, let us know what you think with your thoughts in our comments section again. Be sure to catch up with everything on the British Royal Family right now. Come back here often for the British Royal Family news and updates.