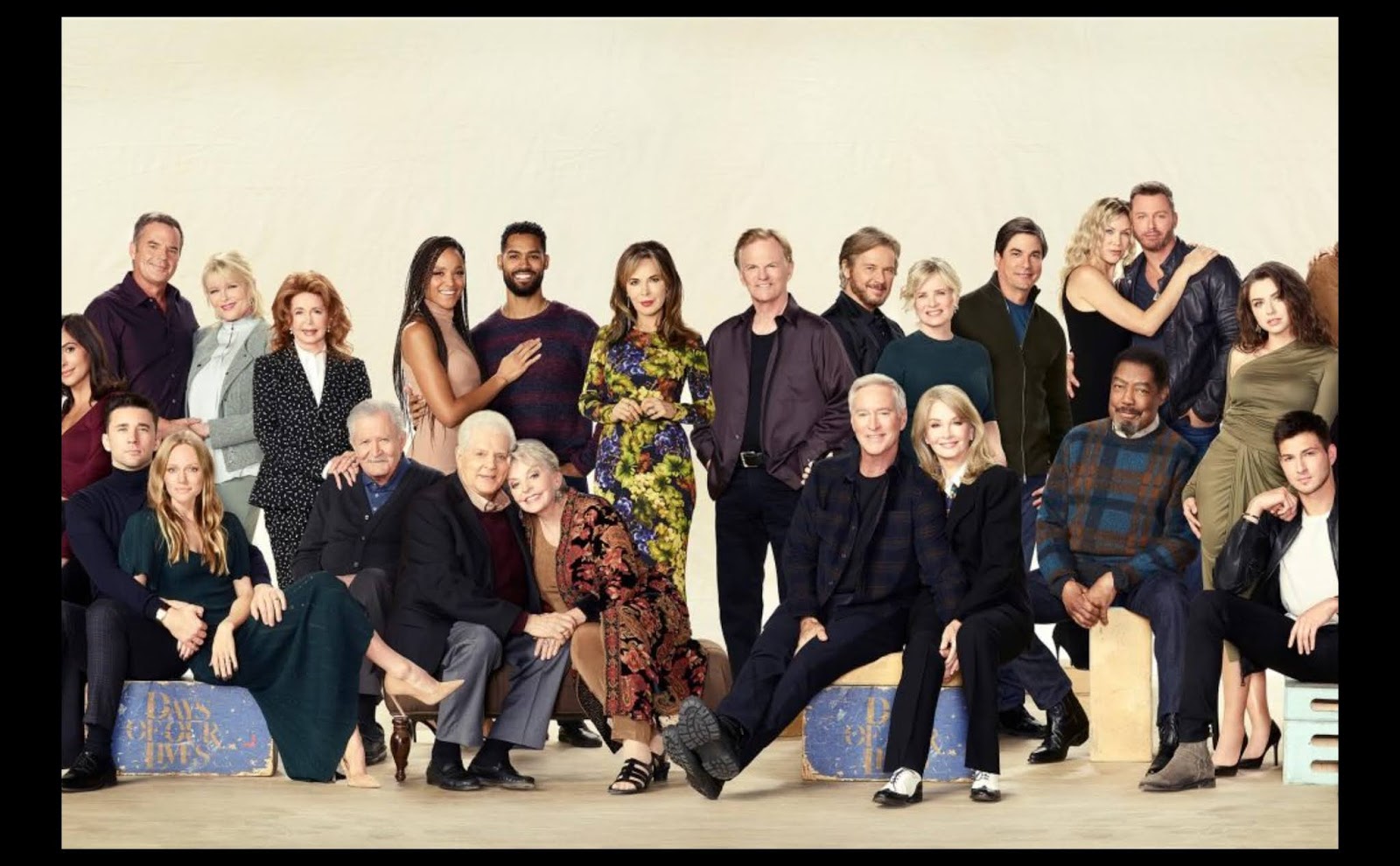 Days of Our Lives news says that the hit NBC soap is definitely on the top of their game! The soap recently won the Writers Guild Award for Daytime Drama at the 74th Annual Writers Guild Award this past weekend. Here's what you need to know.
Fans React To Days Of Our Lives' Win At The Writers Guild Awards
After accepting the soap's award, DOOL Head Writer Ron Carlivati said, "Thank you so much to the Writers Guild for this award… Thanks to everybody at NBC…. Your support of DAYS OF OUR LIVES has been incredible…. Thanks to [Executive Producer] Ken Corday, to [Creative Consultant] Albert Alarr, to our cast and crew at DAYS, who work tirelessly to put on 250 episodes a year…. Lastly, to my team of writers, I could not do my job without you, especially [Creative Consultant] Ryan Quan. There wouldn't be a DAYS OF OUR LIVES without you."
Many fans have commented on the matter with, "Congratulations to Days writers. With all that is going on in the world I am glad Days is there to help me get through. I don't always agree with their choices but that's ok. I am not supposed to like everything they do as long as they are doing the best they can and for the most part I think they do and they entertain me, too. They make me think and feel and laugh and cry and gasp and guffaw and groan and giggle and so many other things," along with, "I am invested in the characters and like life things don't always go as planned for them either. The best thing about Days right now is there are so many rotating storylines going on, you can not like one or two of them but still keep watching for all of the others. Days can be a bit over-the-top and campy as hell at times but it is never boring."
Days of Our Lives Is Back On Top!
Another fan said, "Congrats to Ron and his team. They consistently manage to adeptly balance over-the-top fantasy with the more traditional soap storytelling. Compelling characters and an acknowledgement of the show's history are also a plus. I look forward to watching every day."
In the meantime, let us know what you think by leaving us a line with your thoughts in our comments section below. Days of Our Lives airs weekdays on the NBC network. Check your local listings for times.
Be sure to catch up with everything on DOOL right now. Come back here often for Days of Our Lives spoilers, news and updates.