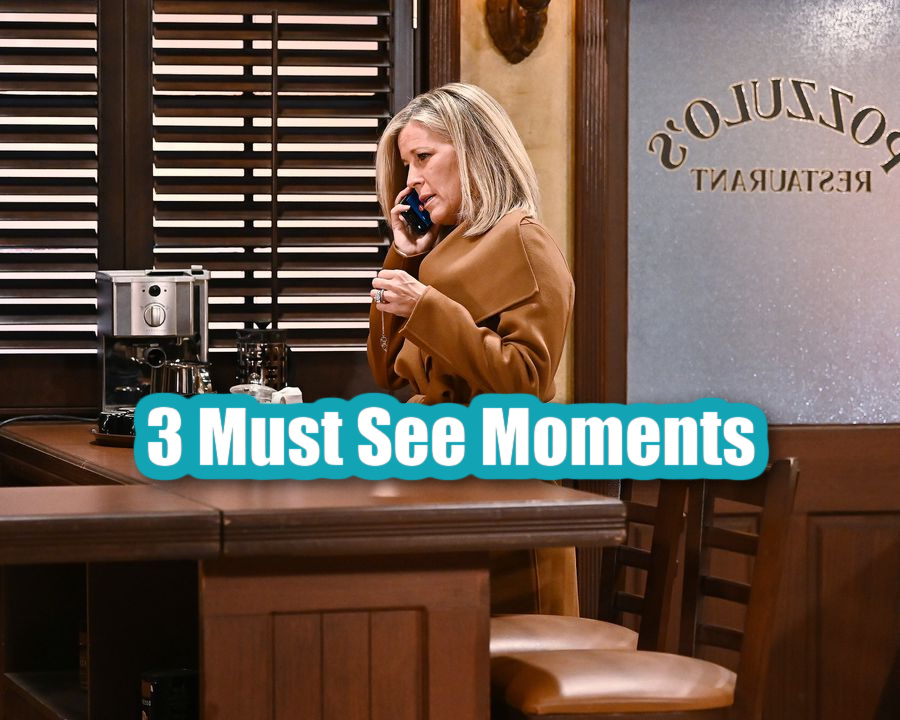 General Hospital (GH) spoilers reveal that a lot of exciting and dramatic moments are happening during the week of March 7. Out of everything that's happening with the residents of Port Charles, there are three must-see moments this week. So, keep reading to find out the biggest moments to keep your eye on!
Josslyn Jacks Accuses Cameron Webber
GH spoilers reveal that Esme Prince (Avery Kristen Pohl) kept the passion tape of Josslyn Jacks (Eden McCoy) and Cameron Webber (William Lipton). Esme didn't release it right away as she was waiting for the perfect time. In Friday's episode, Esme picked her moment and it was right in the middle of class.
Cameron and Josslyn's first time together wasn't just aired on the screen in class for everyone to see. Esme also made sure every single student in class was texted a copy. Cameron and Josslyn will be stunned to find out that their night of passion has gone viral.
During the week of March 7, Josslyn will direct her rage at Cameron. The two get into a huge argument. Cameron can't believe Josslyn would think he would actually film them together. Josslyn quickly realizes her mistake and realizes it has to be Esme. However, Emse is quick to make sure Trina Robinson (Sydney Makayla/Tabyana Ali) looks like the guilty party.
GH Spoilers: Gladys Corbin Alarmed
Another must-see moment for the week of March 7 features Gladys Corbin (Bonnie Burroughs). Gladys will likely be concerned when she finds out about Brando Corbin (Johnny Wactor) and Sasha Gilmore's (Sofia Mattsson) news.
Unable to cope with the grief of losing her baby, Sasha is taking drugs again. During one drug-fueled moment of euphoria, Sasha tells Brando that they should get married. Not only does Sasha want to tie the knot but insists it be done that day. Unaware of Sasha's relapse, Brando agrees. What will Gladys do about this situation and just how bad is Sasha going to get?
Victor Cassadine's Toast
General Hospital spoilers reveal that the third must-see moment this week has to do with Victor Cassadine (Charles Shaughnessy). Victor has some big plans for Port Charles as well as Spencer Cassadine (Nicholas Alexander Chavez).
Victor has encountered some complications and obstacles. However, during the week of March 7, Victor will celebrate a new beginning for the Cassadine family. This certainly isn't good news for Port Charles, that's for sure.
General Hospital Spoilers: What Else to Expect
As for what else to expect this week, Carly Corinthos (Laura Wright) will take action when she learns about Josslyn's passion tape going viral. Sonny Corinthos (Maurice Benard) tries to reconnect with Carly. Elizabeth "Liz" Baldwin (Rebecca Herbst) makes an important decision about her future. Plus, Dante Falconeri (Dominic Zamprogna) and Sam McCall (Kelly Monaco) realize they are too late.
Be sure to catch up on everything happening with GH right now. Come back often for General Hospital spoilers, news, and updates.