Meghan Markle's Sister Samantha Markle Is Suing The Duchess For This Reason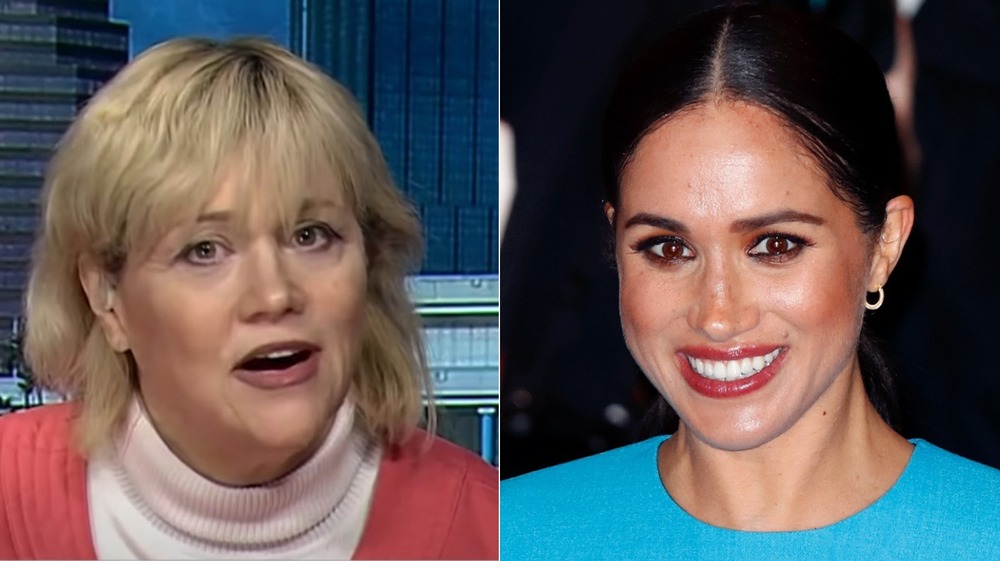 Just when you thought that you haven't heard from her in a very long time, she suddenly appears in your Twitter feed and in the headlines again. There's a new report that says Meghan Markle's half sister Samantha Markle – who she hasn't personally spoken to in years – has decided to sue her because of all the supposed "lies" she told during her interview with Oprah Winfrey last year. Yes, it's taken Samantha one year to file a lawsuit against Meghan over an interview that she has absolutely nothing to do with. Here's what you need to know.
Meghan Markle's Sister Samantha Markle Is Suing The Duchess For This Reason
According to TMZ, Samantha claims that Meghan has been "trashing her" and spreading lies in order to distance herself from her estranged family even more. Samantha points out that during the interview Meghan claimed to be an "only child" even though she and Samantha share the same father, Thomas Markle, Jr. 
Samantha is apparently also upset that Meghan told the world that she had only changed her last name back to Markle after Meghan started dating Prince Harry. She also says that all of these lies from the Duchess of Sussex are apparently part of a more calculated effort so "they could not interfere with or contradict the false narrative and fairytale life story concocted by" Meghan.
Meghan's attorney Michael Kump responded to the lawsuit by saying, "This baseless and absurd lawsuit is just a continuation of a pattern of disturbing behavior. We will give it the minimum attention necessary, which is all it deserves."
Many royal fans and critics alike also took to social media to write, "A bitter, twisted, jealous individual. I just thank the Lord that Meghan's maternal black side that isn't like that because she would get dragged even more by the racists and would end up in another planet," along with, "This is the British media trying to revive the million dollar Meghan Markle economy. I bet daily fail is behind this. They really profited and trended daily for bashing Meghan."
British Royal News: Meghan Is Keeping Quiet
Another critic wrote, "Not today Samantha. Let's finish with Ukraine first. C'mon now."
So far Meghan Markle herself has not made any comments about the matter. In the meantime, let us know what you think with your thoughts in our comments section again. Be sure to catch up with everything on the British Royal Family right now. Come back here often for the British Royal Family news and updates.