The Young and the Restless Star Courtney Hope Gets Real About Mental Health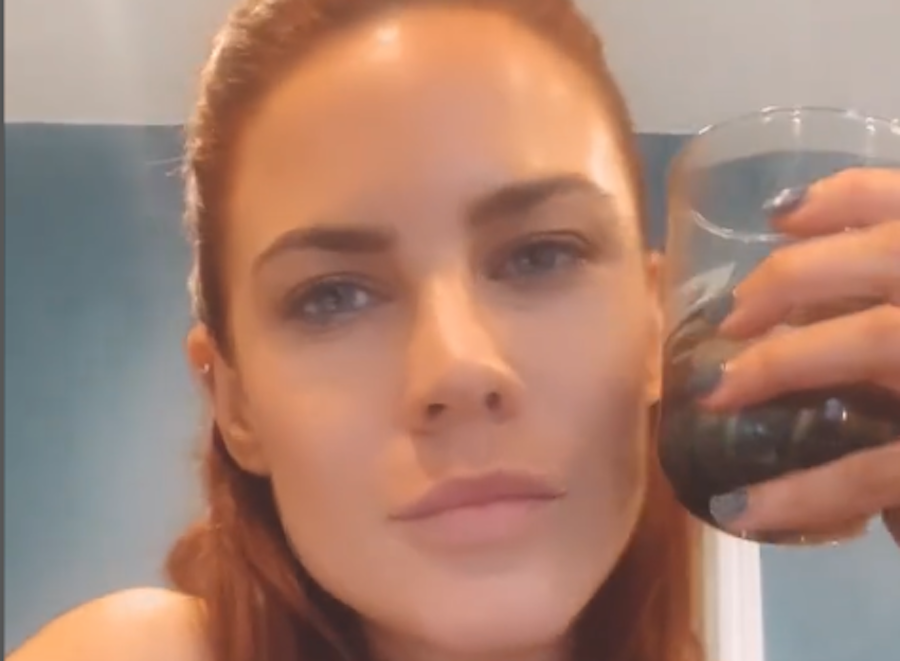 The Young and the Restless star Courtney Hope is getting real about mental health. The actress just recently broke things off with her husband, General Hospital star Chad Duell, and seems to be focused on making her mental health a priority in her life. And that's not such a bad thing, right? Here's what she has to say.
The Young and the Restless Star Courtney Hope Gets Real About Mental Health

Courtney, who is best known for her role as Sally Spectra on both The Young and the Restless and The Bold and the Beautiful, took to her Instagram account to share some of her best tips in helping her fans feel better about themselves or simply tell them the words they need to hear. 
The stunning actress shared a short clip of herself having a glass of wine and cuddling and kissing her two dogs. She captioned it with, "Reminder: It's okay not to always be okay. Just remember to keep pushing forward, keep getting back up, keep putting in the work. Even if it feels like you have nothing left or don't know which way to go. Even if you can't see the light at the end of the tunnel. Even if you feel like the sadness or the pain is relentless. Even if you feel like you take three steps forward, only to take two steps back. No feeling lasts forever."
Courtney continued, "Everything always gets better. Seasons come and go. There is nothing you cannot endure. Strength comes in all forms, even when it feels minuscule. Vulnerability and acceptance are forms of courage. Transformation and elevation is inevitable. Wisdom has many ways of being cultivated. Smiling one minute and crying the next doesn't make you crazy or weak, it makes you human. We're all healing from something, so be kind–most importantly to yourself. And remember you're not alone, even if sometimes it feels that way."
The Young and the Restless Star Courtney Hope Wants Fans To Know Their Self Worth
She then said, "And never forget we always have the choice and the power to choose a better thought, choose a better feeling. Even if it's something completely unrelated to what is bringing you down, as long as it feels good. Your healing isn't measured by how long the good feeling lasts, it's just about choosing to reach for better feelings and thoughts anyway in the midst of what seems like a setback and eventually, in time, your reality shifts."
In the meantime, let us know what you think by leaving us a line with your thoughts in our comments section below. The Young and the Restless airs weekdays on the CBS network. Check your local listings for times.
Be sure to catch up with everything on Y&R right now. Come back here often for The Young and the Restless spoilers, news and updates.