The Young and the Restless Spoilers: Victoria's Love For Ashland Overcomes All – But Not For Long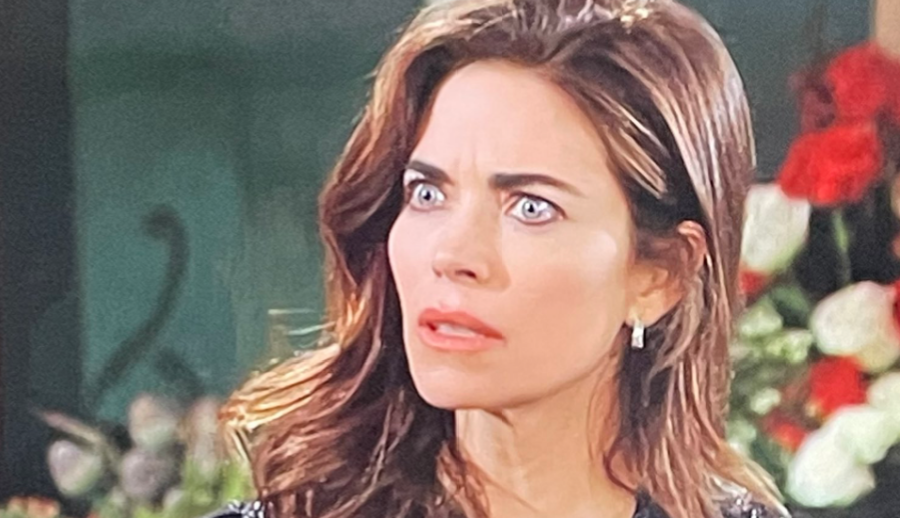 The Young and the Restless spoilers document that Victoria Newman Locke (Amelia Heinle) forgave Ashland Locke (Robert Newman) for his latest indiscretion. But savvy soap fans, which means all viewers, have to wonder what it would take for Victoria to walk away from the man she loves?
If Billy Abbott (Jason Thompson) is a guide, it could be years. One also assumes that the high-profile recast to Newman means that this character will retain his prominent role indefinitely, or at least loyal soap fans hope so.
Young And The Restless Spoilers – Score One For The Home Team
Yes, TPTB scored a major win with the recast to Newman. Richard Burgi (Ashland) did a stellar job in being the first actor to embody what was a new character last year.
The change to Newman was sudden but not jarring. Devoted daytime fans, especially those who loved Guiding Light, which ranks with the most iconic soap operas of all time, were thrilled to see this particular actor join the cast.
Playing Josh Lewis (Newman) from 1980 through 2009 means that fans who watched his run, or even part of it, will see him as that character for a while. As is true of all true pros, this actor has already begun the process of projecting a new persona. Early results are fully encouraging.
Young And The Restless Spoilers – Victor Newman Will Not Back Off
Victor Newman's (Eric Braeden) firstborn child is married to Ashland. Plus, this man's name, which is not even his own, is linked to Newman Enterprises due to the merger.
Everyone in Genoa City, Wisconsin, knows that Victor Newman is not his real name, with Braeden's character having invented it as he shed Christian Miller decades ago.
Name issues aside, Victor does not trust his son-in-law. So, Michael Baldwin's (Christian Le Blanc) pursuits in Peru are crucial.
Young And The Restless Spoilers – Victoria Newman Locke Needs Time
Hopefully, nothing terrible is uncovered because Victoria seems happy with her newest Billy replacement soul mate. The writing staff is not planning to pull the daytime rug out from under her by engineering an imminent divorce, right?
The freshness of Victoria with someone other than Billy is welcomed. The creation of a brand-new character, in Ashland, and now, Newman's addition provides many new storyline options.
If Ashland had cancer and has beaten it due to the treatment he received in Peru, all will be well. But if Newman's character lied about that, then Victoria will have to make a hard decision on Y&R.
This site is a leading source for everything linked to The Young and the Restless. Check Soap Spoiler regularly for Y&R spoilers and news!