The Bold and the Beautiful Spoilers: Ratings Are Down – Is The Brooke And Deacon Storyline To Blame?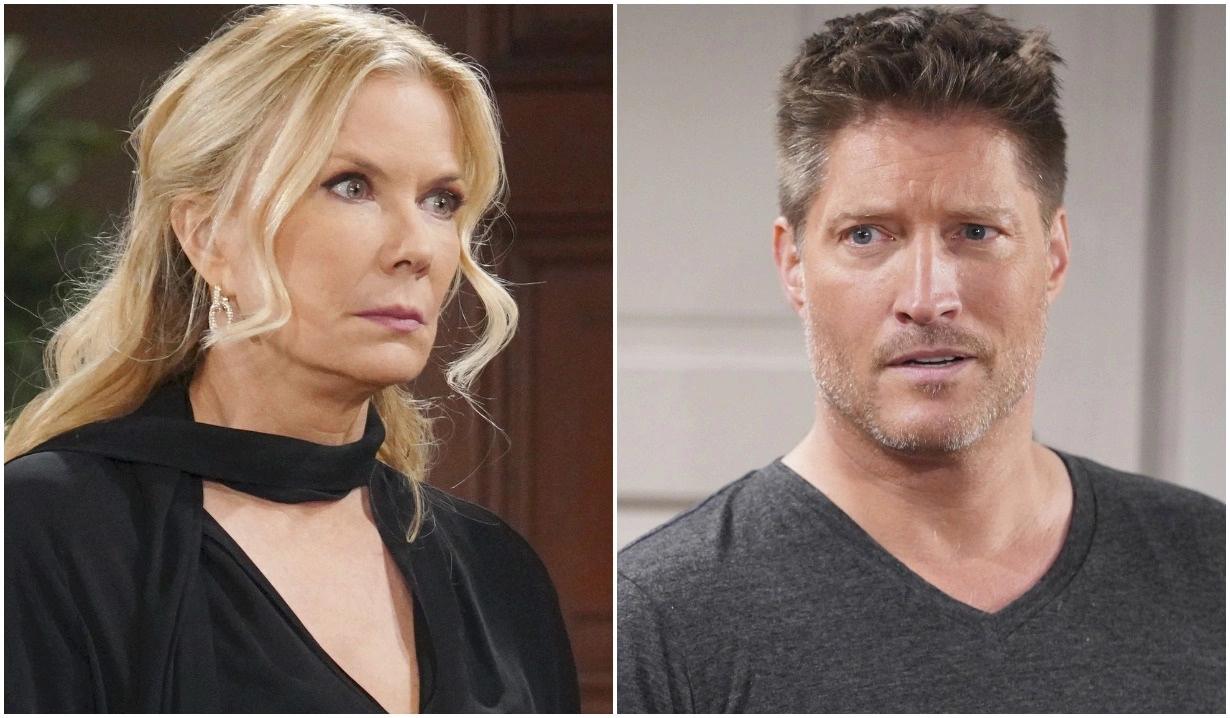 The Bold and the Beautiful fans are asking: is it time for the writers of the hit CBS soap to get a clue? With ratings down, a lot of people can't help but wonder if the current storylines as to blame. Here's what you need to know.
The Bold and the Beautiful Spoilers: Ratings Are Down – Is The Brooke And Deacon Storyline To Blame?
According to reports, the ratings for The Bold and the Beautiful are down compared to this time last year, which has prompted a lot of fans to ask: is the Brooke Logan (Katherine Kelly Lang) and Deacon Sharpe (Sean Kanan) New Year's Eve kiss storyline to blame? A lot of B&B fans seem to think so. It's been almost two months now and the residents of the Forrester mansion in this fictional town of Los Angeles still can't figure out that Brooke has been kissing other men behind her husband's back for years now and that it's always been a problem.
That said, while The Young and the Restless leads in the soap ratings war, The Bold and the Beautiful still edges out General Hospital and Days of Our Lives as the second most watched daytime television show with an average of 2.9 million viewers tuning in during each episode. Some disgruntled fans have commented on the situation with, "No surprise B&B went down. It's drivel. Same lines and stupid flashbacks every frickin day. What a waste. GH is so good – the epitome of a soap, not a dull moment. Y&R – a train wreck. So boring! As a long time fan since the 80s, it's sad to see how terrible it's gotten. February sweeps and not a decent storyline in sight."
Another fan said, "Bold and the Beautiful is making no sense lately. Steffy's eagerness to break Ridge and Brooke up is pointless. Why would Ridge just decide that if Brooke kissed someone when she was drunk, he should be with Taylor again. Also, WTF is it Brooke's fault she kissed Deacon? She was WASTED. If anything, Deacon is creepy for taking advantage of Brooke and then sleeping next to her. None of this was consensual. And where is like half the show's cast????"
The Bold and the Beautiful Spoilers: Brooke And Deacon Need To Move On
And then there was this comment: "Ridge, Taylor, and Thomas are at Steffy's house 24/7. What more does she want? They're there more than her husband who seems to be MIA. Not to mention that Brooke/Ridge drama has been done to death. Bradley Bell desperately needs good co-writers, but it won't happen. He's too busy forcing assignment waivers on his staff to get a clue."
Of course, fans will have to tune in this week for all of the action! In the meantime, let us know what you think by leaving us a line with your thoughts in our comments section below. The Bold and the Beautiful airs weekdays on the CBS network. Check your local listings for times.
Be sure to catch up with everything on B&B right now. Come back here often for The Bold and the Beautiful spoilers, news and updates.