The Young and the Restless News: Eric Braeden Misses Eileen Davidson – And So Do Fans!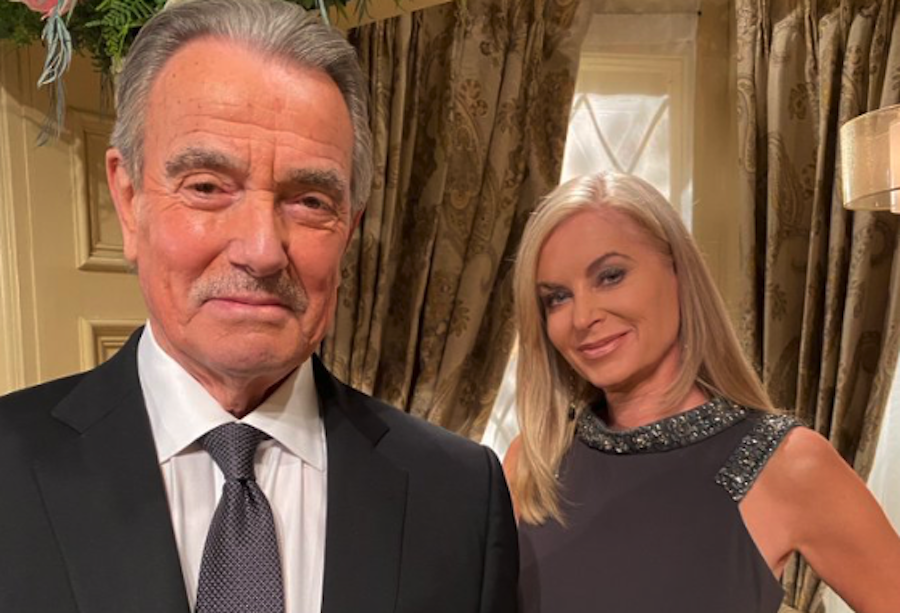 The Young and the Restless news says that everyone agrees: Ashley Abbott is sorely missed in Genoa City! While her portrayer Eileen Davidson has made a few appearances as her character here and there over the years, a lot of her co-stars, including Eric Braeden (Victor Newman) and her fans know that she's a vital part of the show with the hopes that she comes back with a bigger and better storyline that everyone knows she deserves. Here's what you need to know.
The Young and the Restless News: Eric Braeden Misses Eileen Davidson – And So Do Fans!
Eric shared a photo of him and Eileen Davidson behind the scenes of the hit CBS soap with the caption, "Miss her on the show!" and a red heart emoji. Of course it didn't take very long at all for fans to comment about how much they miss seeing Eileen in this fictional city of Genoa City, too. Some comments included, "Characters like you two are the backbone of the show! Wish the writers would appreciate what they have and give you guys some more amazing storylines! One of my favorite twists was when Nikki turned to Ashley to bring Victor back from Paris after Sabrina died," along with, "Miss her and Doug Davidson!! I've been watching for a LONG time. Now its getting to the point where the majority of the epis are ff material. I miss the good years where the sls were great, we couldn't wait for cliffhanger Fridays and the vets were seen more. So glad you're here!"
Another fan wrote, "Eileen isn't on nearly enough anymore! You guys always have a great banter. Loving how you're putting the heat on Ashland now lol. Victor is always 3 moves ahead. I miss seeing Ashley around the office making fragrances for Jabot. I always enjoyed the scenes that evolve around the work places of those in Genoa City."
The Young and the Restless News: The Writers Need To Bring Back Ashley
Now whether or not Eileen returns as Ashley remains to be seen but needless to say, The Young and the Restless fans will have to tune in for all of the action! In the meantime, let us know what you think by leaving us a line with your thoughts in our comments section below. The Young and the Restless airs weekdays on the CBS network. Check your local listings for times.
Be sure to catch up with everything on Y&R right now. Come back here often for The Young and the Restless spoilers, news and updates.