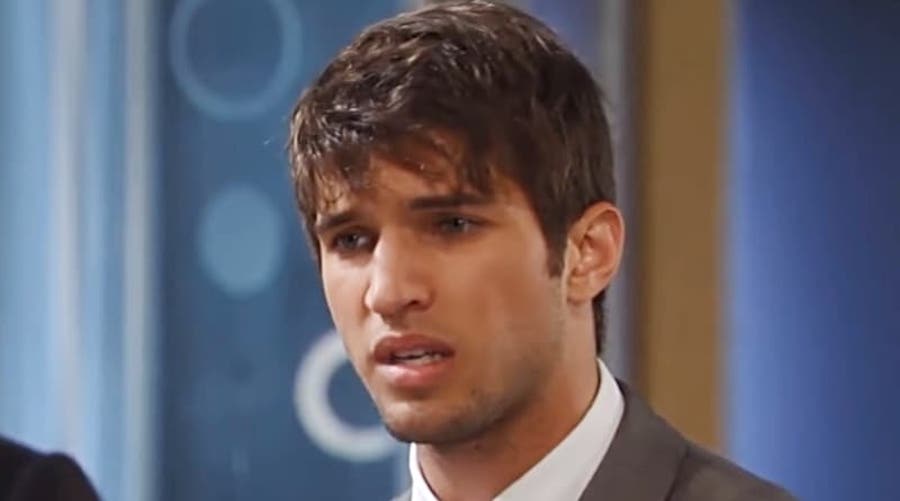 General Hospital spoilers has a lot of people asking the same question: should Morgan Corinthos come back and if yes, which actor should he be recast with? As many fans know by now, it doesn't look like actor Bryan Craig will be returning to the canvas anytime soon, as he's just landed a new role on the primetime series "Good Trouble." Clearly, his daytime television days are behind him. Here's what you need to know.
General Hospital POLL: Should Morgan Corinthos Be Recast?
Just last year, Sonny Corinthos (Maurice Benard) was dealing with a lot of pain and grief with the loss of his father, Mike Corbin (Max Gail). Seeing visions of his son Morgan definitely messed with his head and his mental health, which is the last thing that the mob boss needs, especially with so many villains running amok on the streets of Port Charles. That, and the fact that his marriage is in disarray sure hasn't helped, either.
Let's face it: Morgan was someone who had a lot of skeletons in his closet. Morgan stole Julian Jerome's (William DeVry) car and the car exploded, killing him in the process. He also stole meds, which caused him to have a manic episode. Should Morgan come back, this could start off a new war between Julian and his father and of course, open up a lot of back stories, especially the ones that didn't have any closure.
After Morgan's death, Sonny and Carly Corinthos' (Laura Wright) marriage began to fall apart and at one point, they decided that divorce was the best option. Fans can remember that Sony and Carly confronted Ava Jerome (Maura West) about Morgan's death and it ended in Ava getting severely burned in a fire that she set. Despite everything that had gone on, Sonny and Carly decided to give their marriage a shot, with the hops that Sonny would leave the mob. However, that never happened. With Sonny and Carly pulling in different directions as it is, this might be the end for General Hospital's favorite and most beloved couple.
General Hospital POLL: Let Us Know What You Think!
With that said, tell us General Hospital fans, should Morgan Corinthos be recast? And if so, who should fill in for Bryan Craig's shoes?
Let us know in your comments section below. Also, don't forget that General Hospital airs weekdays on the ABC network. Check your local listings for times.
Be sure to catch up with everything on GH right now. Come back here often for General Hospital spoilers, news and updates.