General Hospital Spoilers: Maurice Benard Can't Stop Raving About Cynthia Watros And Laura Wright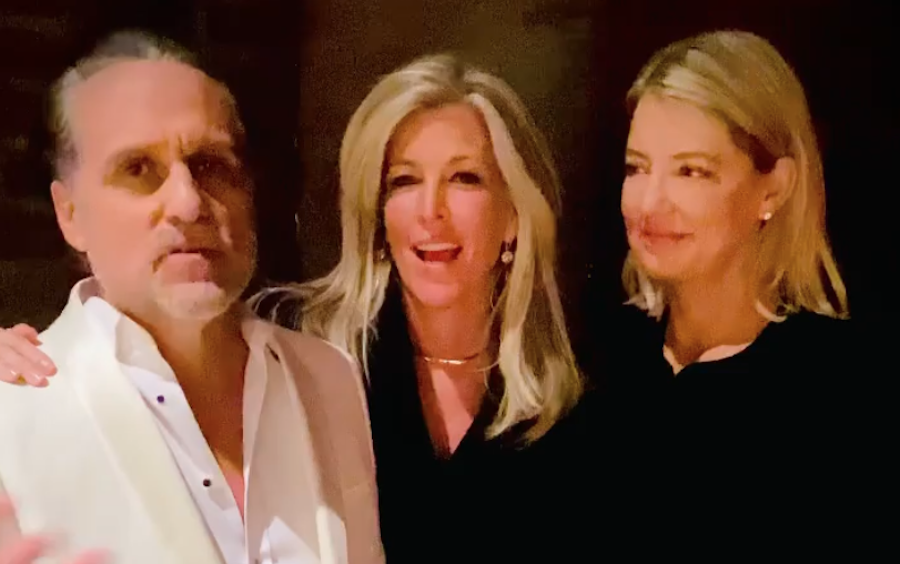 General Hospital star Maurice Benard sure is one of the luckiest guys in the daytime television industry right now. Not only does he get to play Sonny Corinthos on the small screen everyday, but he's also surrounded by some of the most beautiful and talented women of the soap world. In fact, Maurice couldn't help but rave about both Cynthia Watros (Nina Reeves) and Laura Wright (Carly Corinthos) in a new clip. Here's what he has to say.
General Hospital Spoilers: Maurice Benard Can't Stop Raving About Cynthia Watros And Laura Wright
As many fans know by now, Sonny (or should we say Mike?) has been having an emotional affair that has just gotten a little physical with Nina Reeves. This, of course, has done a lot of damage in his marriage to Carly. Now that Sonny and Nina have slept with one another, it doesn't seem like Carly is going to be back in Sonny's life anytime soon. Much to Sonny's dismay, she's checked and moved on, which is why Nina is now picking up the pieces behind her.
Even though things are rather turbulent on-screen, off-screen it's a much different situation. Maurice sung the praises of both Laura and Cynthia on Instagram. In a short video that was posted on his account, and based on the wardrobe that the three Daytime Emmy winners are wearing, the message was filmed during the same time as they taped the episode when Carly walked in on Sonny and Nina in bed. With his two leading ladies by his side, Benard raved about his co-stars. "I just want to say these are, in my opinion, the two best actresses," he confessed.
General Hospital Spoilers: Maurice Loves His GH Women
"You're going to get in trouble!" Carly laughed, but Maurice pressed on with his praise of the two talented daytime powerhouses. "No, it's my opinion," he insisted. "Other people can like whoever they want. These two are the best actresses." Proving that the feeling is mutual, Cynthia gushed, "Aw, we love you." 
Aww, we love it! 
Of course, fans will have to tune in to find out what will happen next! Let us know what you think by leaving us a line with your thoughts in our comments section below. General Hospital airs weekdays on the ABC network. Check your local listings for times.
Be sure to catch up with everything on GH right now. Come back here often for General Hospital spoilers, news and updates.