The Young and the Restless Spoilers: Victoria Blackmails Billy & Betrays Adam & Victor – What About Ashland?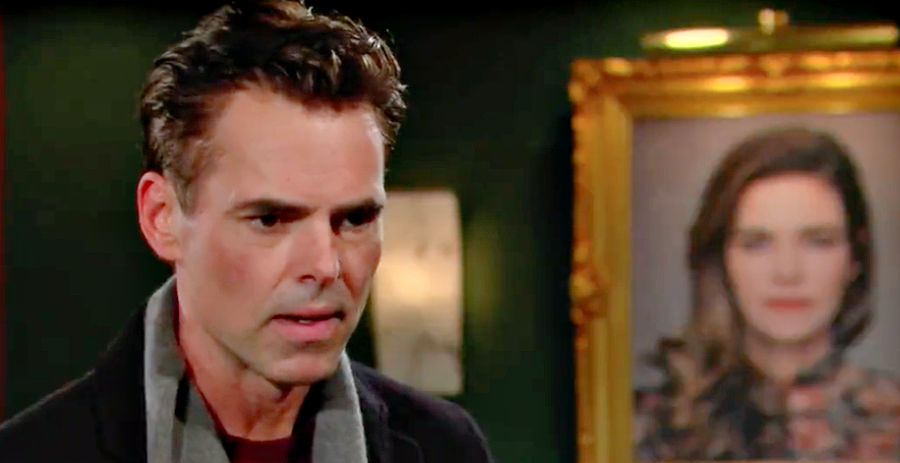 The Young and the Restless spoilers document that Victoria Newman Locke (Amelia Heinle) will go along with Billy Abbott's (Jason Thompson) ruse. Her angle appears to allow him to pursue a payback course against Victor Newman (Eric Braeden) and Adam Newman (Mark Grossman).
Meanwhile, Victoria's husband, Ashland Locke (Richard Burgi), continues to receive positive updates on his health status.
But fans are right to ask how Victoria will be able to balance Billy's secret with Ashland's direct tie to his former media company, Cyaxares, which is now known as Newman Media, and the distaste he has for Thompson's character?
Young And The Restless Spoilers – Billy Abbott Is Way Out There
Billy is goofy, to put it nicely. His plan to seek revenge against Adam, Victoria, and slap Ashland back, is dangerously ambitious. The risk he is taking could prove to be personally devastating.
For the moment, Billy has access to his children. But it is easy to guesstimate that the personal risk he is taking could result in the Moustache and Adam seeking to damage Billy in a previously unthinkable and very personal way.
Victor and Adam would not be above engineering an event that causes Billy to lose contact with Johnny Abbott (Holden and Ryan Hare) and Katie Abbott (Sienna Mercuri).
Young And The Restless Spoilers – Newman Men Will Retaliate
If Victoria truly plans to keep Billy's secret, Victor and Adam are bound to learn about her decision. Hopefully, she tells Ashland the full truth as well.
Victor believes that family loyalty is sacrosanct. If Victoria does not tell him about Billy's plan to lure Newman Media into a legal trap, she should expect personal reprisal from her dad and henchman brother, Adam.
Young And The Restless Spoilers – Victoria Newman Locke Intends To Top Three Guys
Victoria believes she can triangulate Billy's intentions, while also keeping her father and brother's zeal in check.
It would appear that Victoria believes some advantage can be gained by Newman Media being distracted by the drama Billy will exact.
Victoria told her father that the Chief Executive Officer title at Newman-Lock was earned and that business decisions will be made independently from him.
Along with the above, Victoria will not help Billy due to Villa nostalgia. She will require something in return. Billy's attempt to degrade Newman Media will not end well if he does not comply with whatever that demand is.
This site is a leading source for everything linked to The Young and the Restless. Soap Spoiler has all your best Y&R spoilers and news!