The Young and the Restless Spoilers: Adam Chooses Team Chelsea or Team Sally?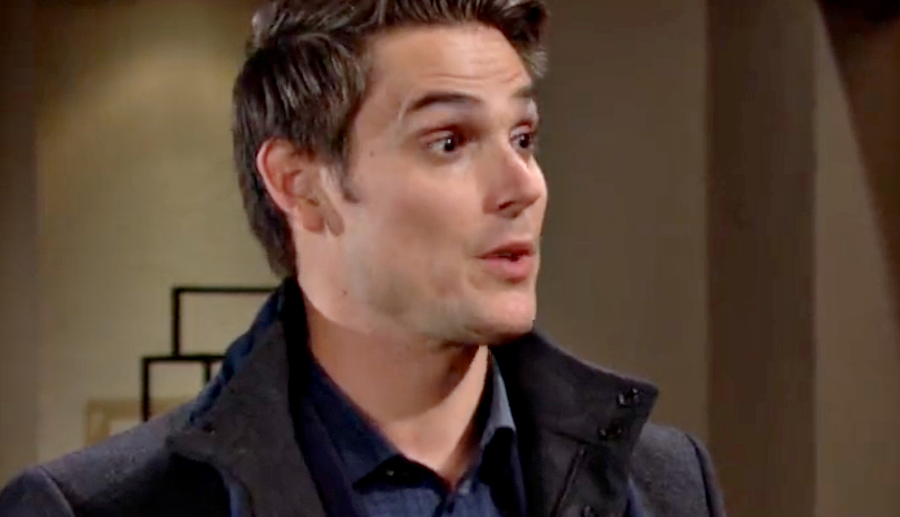 The Young and the Restless spoilers document that Chelsea Lawson (Melissa Claire Egan) has Sally Spectra's (Courtney Hope) number. Egan's character does not want to give Sally an inch. Chelsea anticipates a fight beyond each lady's affection for Adam Newman (Mark Grossman).
Chloe Mitchell (Elizabeth Hendrickson) is responsible for bringing Sally on board at Newman Media. She thought the west coast designer had the chops to supercharge the fledgling fashion platform and has done so. However, Sally also brings an aggressive and unpredictable presence to any environment.
Young And The Restless Spoilers – Chelsea Lawson Shares Significant History
Chelsea is a handful of years older than Sally. With age comes experience that Sally can not rationally dismiss as all bad or somehow lesser than her own.
Hope's character is not known to have any children. Chelsea has two. Her first, with Billy Abbott (Jason Thompson), was Johnny Abbott (Holden and Ryan Hare). She allowed Billy to raise him as part of the Villy family, with Victoria Newman (Amelia Heinle) adopting Johnny.
Chelsea's second child is Connor Newman (Judah Mackey). He is Adam's second of three children. His first was Riley Newman (Malachi Barton), who died before birth. Riley's mother, like Connor's, is Chelsea.
Christian Newman (Alex Wilson) is Adam's youngest child. His mother, Sage Newman (Kelly Sullivan) is deceased. Adam allows Nick to raise Christian in the perceived best interests of the boy.
Young And The Restless Spoilers – Sally Spectra Has No Baggage With Adam Newman
Chelsea's advantage is also her disadvantage. Her connection to Adam has plenty of pluses and minuses.
As for Sally, she is in the old school courting stage. Neither person is hiding feelings of attraction for the other but is also not committing at this point in the storyline.
Adam recently told Chelsea that Chadam is dead. He has rejected Sally's offer to start Ally while also not saying never.
Young And The Restless Spoilers – Honest Adam Newman Does Not Fit?
Newman Media did not need a fashion platform. Adam wanted it so that Chelsea would have a soft-landing when she returned home.
Now that Chelsea is back, Adam's theory will be put to the test. His agreement, in allowing Sally to join the so-called team, falls under the Abraham Lincoln Team of Rivals scenario.
The only comparison between someone who is widely considered one of the great Presidents in United States history and Adam is that both of those men's first names begin with an A and includes another letter a. No one has ever nicknamed Grossman's character Honest Adam.
However, Adam is on a redemption path. That could mean he is subconsciously seeking a second chance with Chelsea. If so, Sally will likely not take that choice well, putting Newman Media's platform in jeopardy.
This site is a leading source for everything linked to The Young and the Restless. Check back on Soap Spoiler regularly for Y&R spoilers and news!