The Bold And The Beautiful Spoilers Update Monday, February 27: Steffy And Finn Discuss Sheila's Freedom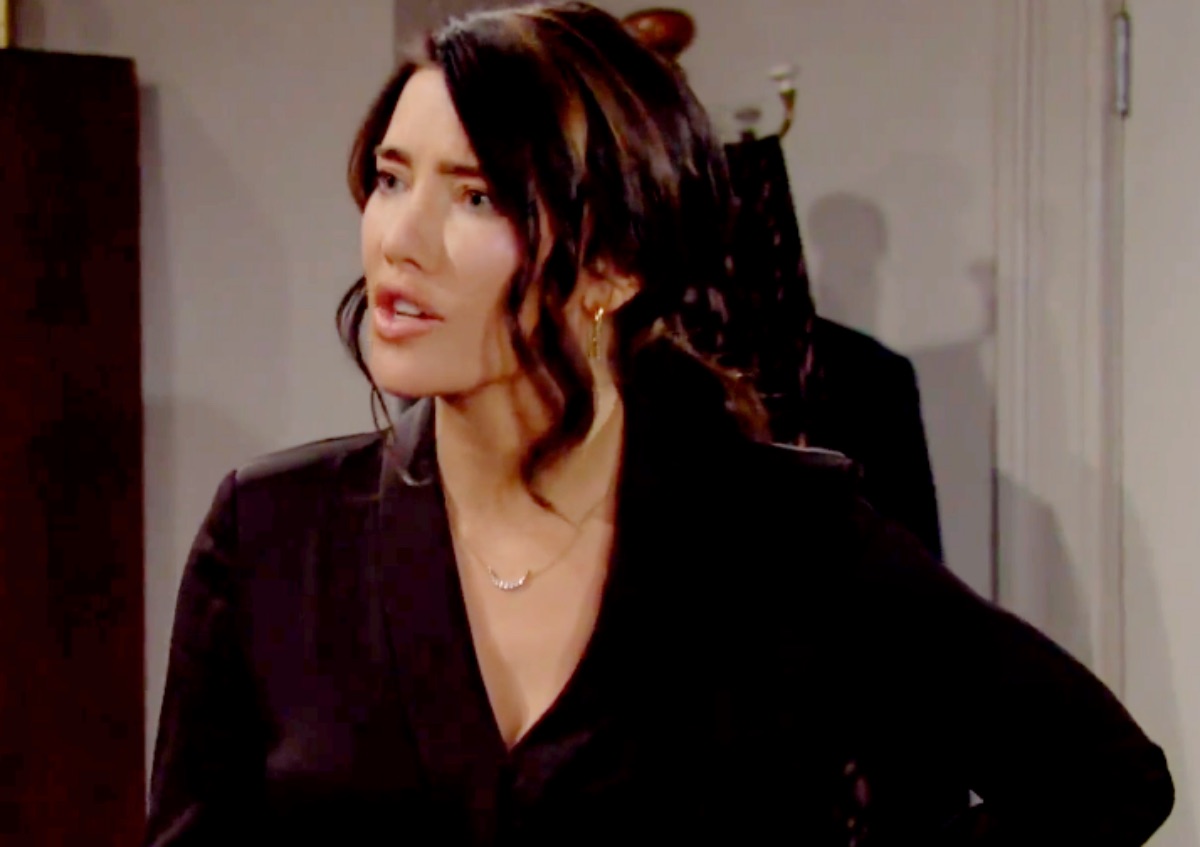 The Bold And The Beautiful spoilers for Monday, February 27 indicate that Steffy Forrester (Jacqueline MacInnes Wood) and John "Finn" Finnegan (Tanner Novlan) will discuss Sheila Carter (Kimberlin Brown) and how to keep their family safe. Finn and Steffy worry, especially now that they have another child in their home.
Sheila Carter Has To Go
The Bold and The Beautiful spoilers reveal that Finn and Steffy are happy in their life but Sheila needs to go to keep it that way. Finn has just reassured Li Finnegan (Naomi Matsuda) that he would never allow Sheila around him or his son. Finn and Steffy need Sheila out of Bill Spencer's (Don Diamont) life and back in prison. Will they find a way to make that happen?
Finn and Steffy know that trying to bring charges up against Sheila will tall issues with Bill. Taylor Hayes (Krista Allen) will be facing charges if anything is done. Bill has threatened Li Finnegan's (Naomi Matsuda) freedom as well. Li could lose her medical license as well for faking Finn's death after Sheila shot him and left him for dead. How can they break Sheila's hold over Bill and get rid of Sheila for good?
B&B Spoilers: How Can Sheila Carter Be Taken Down?
Finn and Steffy are determined to do whatever it takes to get rid of Sheila. Finn and Steffy know their family will always be in danger if Sheila isn't put away where she belongs. Finn and Steffy simply want to live their lives without having to look over their shoulders all of the time. Is leaving in peace and harmony too much to ask?
Finn wants nothing to do with Sheila after seeing how evil she can be. Now Sheila has used Bill to blackmail Finn's entire family. Bill saved Finn from Sheila himself once it was revealed that Finn was alive and being held hostage. Sheila even tried to kill Li when she tried to reach out and get some help. Will Finn find some way to get rid of this birth mother for good?
The Bold And The Beautiful: Bill Spencer Will Approach John Finnegan
Bill has promised to reunite Sheila with her son. However, Bill may find this more difficult than he thought. Will Bill try to blackmail Finn again to get Sheila what she wants?  Is Bill showing Taylor any mercy for shooting him since he is using her freedom to blackmail Finn and Steffy?  How could Finn put his granddaughter in danger as well?
Sheila has been free way too long and it's time for her to get what she is owed. When will Sheila finally be put away once and for all?
Be sure to catch up on everything happening with B&B right now. Come back here often for The Bold And The Beautiful spoilers, news, and updates.