The Young and The Restless Spoilers: Victoria Pushes Victor Too Far – Adam Comes Out On Top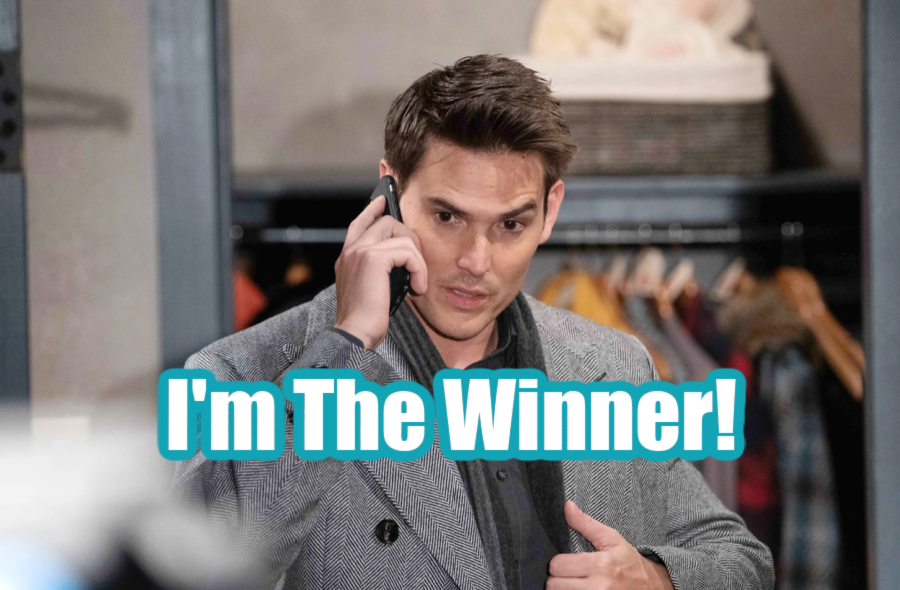 The Young and the Restless spoilers document that Victoria Newman Locke (Amelia Heinle) has begun implementing a multi-staged attack. It starts with the threat of a lawsuit for name infringement.
Does Victor Newman (Eric Braeden) have the right to put his last name, which he invented, on the media company he founded? Victoria believes he does not.
The maneuver Victoria is making smacks of something the old version of Adam Newman (Mark Grossman) would have done in daytime days gone by. Ashland Locke (Richard Burgi) is on board, which will only add to Victor's doubts regarding his daughter's ability to run Newman-Locke.
Young And The Restless Spoilers – Any Other Name But Newman
If Victor would have invented a name for what became his conglomerate and now be using that to lead his new media entity, then Victoria might have had a point. At least her cutthroat attorneys would have had something more substantial to argue.
It seems preposterous to claim that the man who created what Victoria is benefiting from does not have the right to use the Newman name. But legal issues are often subjective. So, anything is possible where litigation is concerned.
As Victoria told her loving husband, the lawsuit is just the first part of what she plans, with the goal being to force Adam out.
Victor Newman Retains Michael Baldwin
Victor is a business genius, as Michael Baldwin (Christian Le Blanc) reiterated to his wife, Lauren Fenmore Baldwin (Tracey Bregman). The Moustache's instincts go beyond business, however.
Braeden's legendary lead male character has ruled his business with two iron fists. He has done so while once having to pay out one and a half billion dollars to three of his four children. Victoria, Nick Newman (Joshua Morrow), and Abby Newman Abbott Chancellor (Melissa Ordway) received five-hundred million apiece.
So, Victor's recent sense that a family war was brewing led him to offer Michael a job. Doing so allows the soon-to-be-former GC, Wisconsin District Attorney to re-team with his one-time employer. Devoted fans recall the many battles Michael fought on Victor's behalf and their occasionally rocky relationship.
Young And The Restless Spoilers – Adam Newman Is The Loyal Child
Nick is working with Noah Newman (Rory Gibson) at New Hope. Victor appreciates that Noah wants to work with his father.
Victoria pitched Victor to become the head of Newman Enterprises months before she fell for Ashland. Victor loved his first-born's moxie and allowed her to take his chair. But she knew then what she knows now. Her father is the boss.
As for Adam. He has been more loyal to Victor than Victoria in recent months. But Victor's disappointment in Adam missing Billy Abbott's (Jason Thompson) attempted trick telegraphed that change was ahead.
Victoria believes she can bait her father into ousting Adam. While she recognizes that Victor is always playing three-dimensional chess, the Chief Executive Officer of Newman-Locke is convinced that she can best her dad. That arrogance should allow Adam to gain Victor's favor as long as Grossman's character does not follow in his oldest sister's path.
This site is a leading source for everything linked to The Young and the Restless. Check back regularly for Y&R spoilers and news!