The Bold and the Beautiful Spoilers: Hope Decides Deacon Deserves Another Chance – Ridge Disagrees!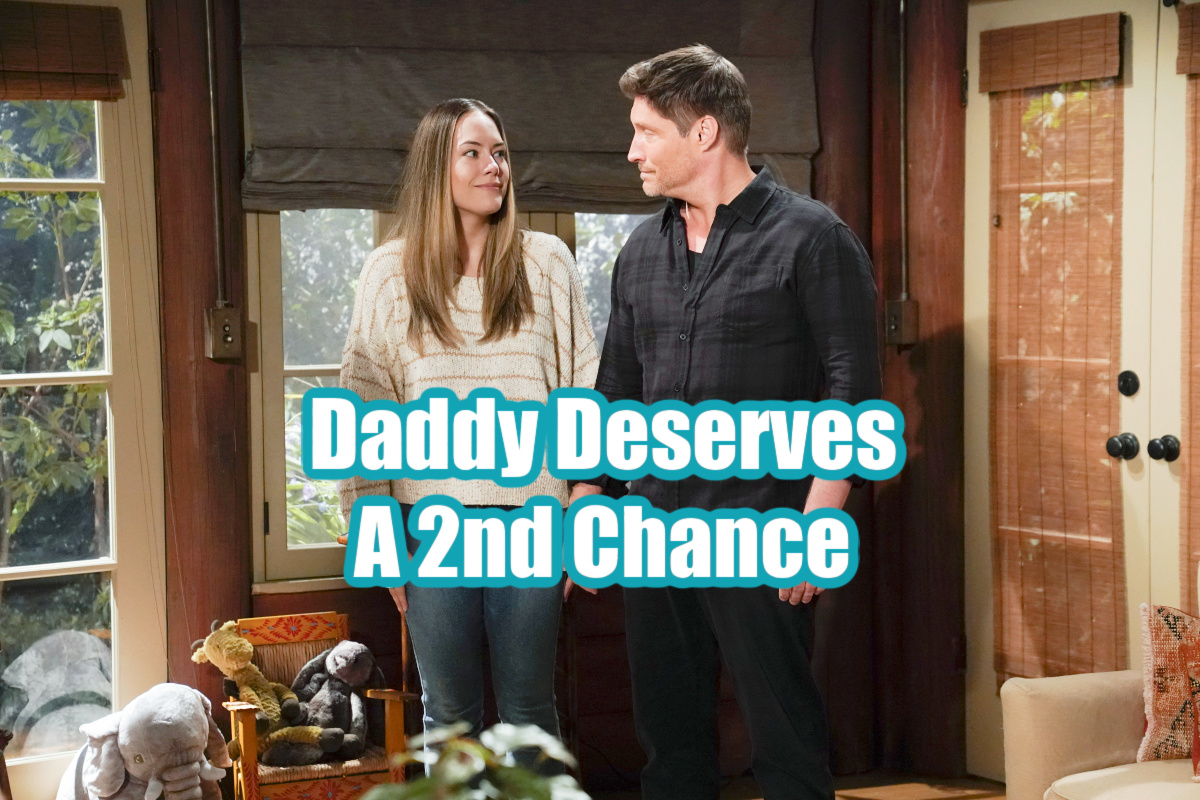 The Bold and the Beautiful spoilers document that Hope Spencer's (Annika Noelle) issue has radically shifted. Rather than being concerned about her mother being unable to keep herself on the wagon, Hope learned that Brooke Logan Forrester (Katherine Kelly Lang) is keeping secrets that could end her marriage.
The dirty dilemma has Hope learning that her parents shared a throwback moment on New Year's Eve. That would be encouraging if alcohol were not involved, and Brooke was not married to Ridge Forrester (Thorsten Kaye).
Bold And The Beautiful Spoilers – Ridge Forrester Shaken By Wife's Demeanor
Ridge feels that his wife's issues are deeper than she admits. But he, like Hope before her conversation with Brooke, believes that the alcohol relapse is the only concern. As viewers know, sobriety does not top Brooke's legitimate worries.
Brooke has heard her husband say, on more than one occasion, that she told everyone the truth. His pride in her perceived strength establishes the impending break of this couple.
Devoted viewers know that Brooke divorced Bill Spencer (Don Diamont) and remarried Ridge in 2018. Entering the fifth calendar year makes Brooke and Ridge's current marriage the longest on their long relationship resume.
Bold And The Beautiful Spoilers – Douglas Forrester Will Not Repeat Story?
Teasers indicate that Brooke will tell her grandson, Douglas Forrester (Henri Samiri), to keep quiet about his Santa sighting. She knows that if he keeps talking about that eye-witness event, Ridge will likely learn of it.
Brooke can not see how deeply she has fallen. Forced off the wagon by Sheila Carter's (Kimberlin Brown) diabolical champagne bottle switch, Brooke was not thinking straight on the night in question.
Lang's character does not understand why she felt so compelled to drink. That disruptive mystery continues to drive her belief that secrecy will bury what happened and life will return to normal.
Bold And The Beautiful Spoilers – Deacon Sharpe Can Not Go Away
Deacon can not be talked into walking away from Brooke. He loves the woman and recently professed that to her.
Brooke admitted to Hope that she got caught up in old feelings. That, fueled by the alcohol, created a moment in time rather than a revival.
However, fans likely believe that this storyline has been created so that a conflict climax arrives. Ridge learns the truth and goes bananas. Brooke is devastated and is likely left alone in the mansion. Deacon returns without the Santa hat to offer Brooke comfort.
Hope is also being asked to keep her mother's secret. That will not be easy. But doing so could result in her parents being together.
This site is a leading source for everything linked to The Bold and the Beautiful. Check back regularly for B&B spoilers and news!