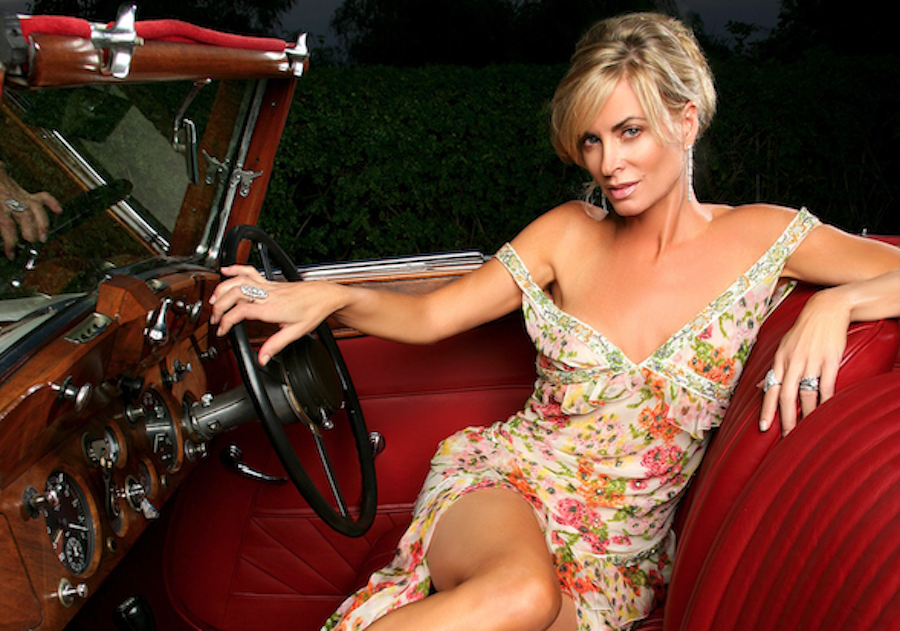 The Young and the Restless star Eileen Davidson is one of the most popular figures in the daytime television world. As Ashley Abbott on the hit CBS soap, fans have loved watching her on the canvas throughout the years. She also has a huge fan base in the reality television world thanks to her stint on The Real Housewives of Beverly Hills. But of course, a lot of people can't help but wonder how old Eileen is, seeing how she always looks so beautiful and so ageless! Here's what you need to know.
The Young and the Restless: How Old Is Eileen Davidson?
So, how old is Eileen Davidson? The soap opera actress is 64 years old as of press time. Her birthday is June 15, 1959. In comparison, her The Young and the Restless co-star Tracey E. Bregman is 60 years old. Christian LeBlanc is 65 years old along with Beth Maitland.
Back in March, Eileen opened up about her incredible soap career. Speaking to Soap Opera Digest's Dishing with Digest, Eileen said she first made her debut on the canvas back in 1982 as Ashley Abbott but almost ended up on another soap. She recalled, "The year before that, I'd been waiting tables at a restaurant in Westwood, and I was working for my father. I was cleaning the toilets of the acting studio for free acting classes, so I was busting my buns. So are you kidding me? I just wanted to work. And actually Marvin Paige was the casting director on General Hospital and he took a liking to me and he would just have me and he would work with me for hours. He was trying to get me on GH for so long, and I got very close on a couple of the roles, but he helped me really in just working with me and stuff."
Eileen also opened up about her bond with Joseph Mascolo, who plays Stefano DiMera on Days of Our Lives. She said, "He was a very, very brusque, kind of domineering presence, but basically just a pussycat. He loved the show so much; he loved working so much, and we had a fantastic dynamic. I loved the fact that she would kind of, Kristen would kind of cower with him but also come back and strike at him. It was kind of a nice thing. And he was a consummate professional, super-easy to work with, very, very funny. He'd always bring out the accents and stuff."
The Young and the Restless: What's Next For Ashley Abbott?
In July of 2022, Eileen and her co-star Beth Maitland opened up about their on-screen sisterhood. Speaking about the first time that they met each other in a joint interview with Soap Opera Digest, Eileen told her co-star, "Beth, we had an incredibly long and deep conversation about life and I remember every word of it. I'm kidding, I don't remember, either. Honestly, the only memory I have is you and me thrown together and we had Jack's wedding, that was pretty soon after we had just started. There was tons of dialogue and we wore those crazy, giant bridesmaids hats."
Beth then added, "She's right, we were thrown into the deep end and as a compliment to both Jerry Douglas and Terry Lester, they took us on. Terry would have these dinner parties at his house and we would have food, drink champagne and get to know each other. Terry would play the piano and we'd sing. Jerry would sing "When I Was 17."
In the meantime, let us know what you think by leaving us a line with your thoughts in our comments section below. The Young and the Restless airs weekdays on the CBS network. Check your local listings for times.
Be sure to catch up with everything on Y&R right now. Come back here often for The Young and the Restless spoilers, news and updates.