Days of our Lives Comings and Goings: Daytime Vet Cast, Brings Drama & Trouble To Salem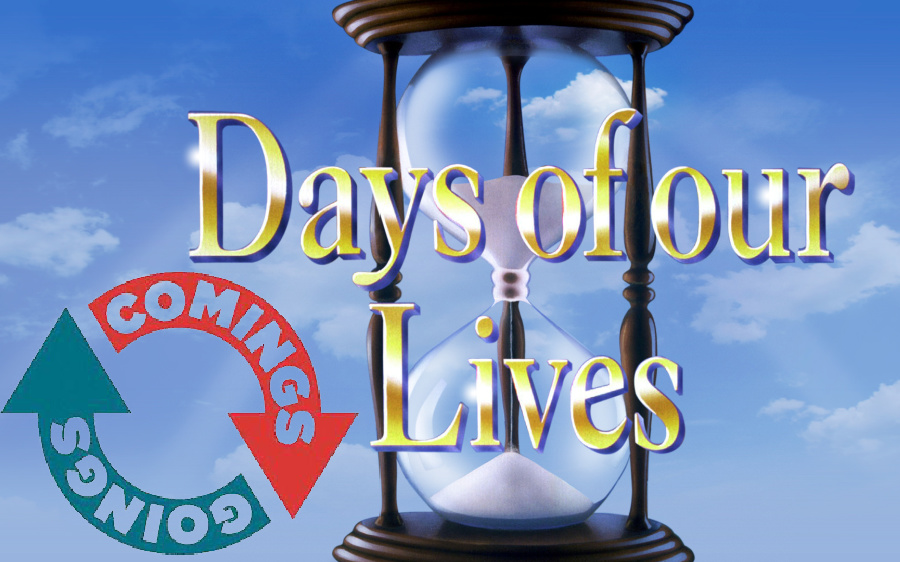 Days of our Lives (DOOL) spoilers for the week of January 24, 2022 tease that the swinging door that opens onto Horton Square in Salem is active this week. Let's take a look at who is going to be stirring the pot in town as we tick down to February Sweeps.
Days of our Lives spoilers: The week of January 24, 2022 Brings Back a Daytime Vet
There is exciting news to report as a daytime fan fave will appear in a different role than we are used to seeing him. William Christian is best known as nice guy Derek Frye on All My Children (1990-2007). He will appear here as the bad guy movie producer TR Coates. He is Paulina Price's (Jackée Harry) ex and Lani Price Grant's (Sal Stowers) biological father.
Of course we only have Paulina's word on what a scumbag TR is. Fans have seen that Paulina is not exactly a paragon of virtue herself. She has lied and schemed since coming to Salem and been shunned by half the town for it.
DOOL spoilers: The week of January 24, 2022 Has Hot Action Roiling Salem
She made amends by not leveling Horton Square for Price Town a big box store named for her. But she was in the weeds again after it was found out that she concocted a big ole lie about Lani's paternity.
Once upon a time Abe Reynolds (James Reynolds) was delighted to learn that he had a daughter. He and Lani bonded and they enjoyed a warm relationship until Paulina blew it apart with the truth that Abe is not her father, TR is. She has said over and over that TR is a baddie, and now fans and Lani and Abe will get to see for themselves if Paulina is telling the truth.
Days of our Lives spoilers: What Happens During the week of January 24, 2022 in Salem?
Christian makes his debut on Wednesday, January 26. He has been seen on DOOL before, in a small role that involved a four epi stint in 2018.
Meanwhile, that was Chris Kalhoon who has been playing Ned Grainger. Grainger is the DiMera pilot who flew Sarah Horton (Linsey Godfrey) away from Salem and the loving muscled arms of Xander Cook (Paul Telfer). Anyone know where we can buy one of those incredible masks everyone in Salem is wearing?
Be sure to catch up on everything happening with DOOL right now. Come back here often for Days of our Lives spoilers, news, and updates.