The Young and the Restless Spoilers: Nick's A Problem Character – Ruins Noah Relationship Next?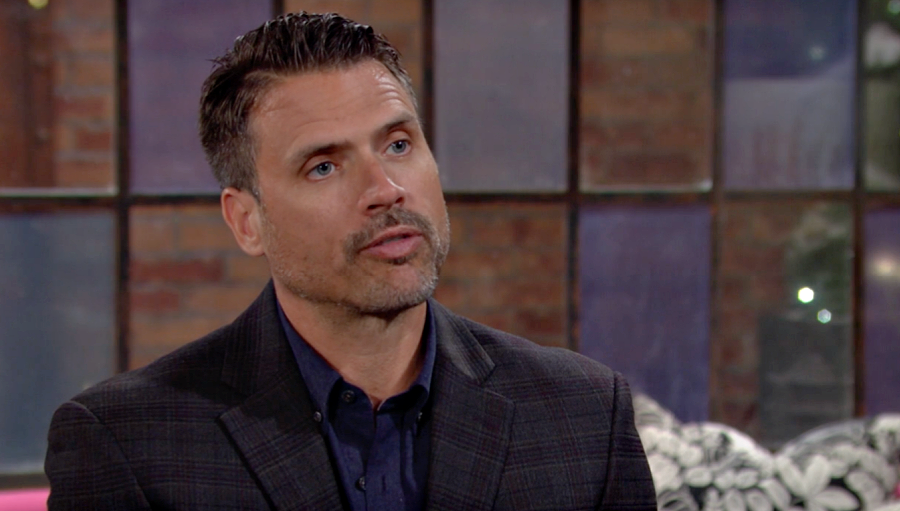 The Young and the Restless spoilers document that Nick Newman (Joshua Morrow) is trying to reset his life as the new year begins. The dream he had, just before Christmas, made him realize all there is to be grateful for. With optimism in mind, Nick hopes to build on the good in his life.
Morrow's character talked himself into a mental corner as 2021 was nearing its end.
Nick decided in the fall that his father was again giving a pass to his brother, Adam Newman (Mark Grossman), while also pitting him against Victoria Newman Locke (Amelia Heinle). And then there was the provoked collapse of Nick's relationship with Phyllis Summers (Michelle Stafford).
Young And The Restless Spoilers – Phyllis Summers Treated With Disrespect
Nick became ungrateful for Phyllis' presence. She did not have to reformulate their relationship but chose to because of the depth of her feelings. But that did not mean enough in the end.
Tuscany, Italy, became ground zero for Nick. He foolishly inserted himself into Victoria's wedding, which served to put her decision-making ability into question. Nick's actions will be revisited if Ashland Locke (Richard Burgi) proves to be lying about his cancer diagnosis or intends ill-will toward her or the Newman family.
Otherwise, Nick made a major miscalculation. Doing so reinforced Phyllis' belief that he can not avoid allowing family drama to set him adrift.
Young And The Restless Spoilers – Noah Newman Needs Direction
Noah Newman's (Rory Gibson) artistic endeavors are productive. But floating from one continent to the next or project to the next does not imply stability.
While he has not been willing to open up, Noah says a woman broke his heart in Europe. Soap fans wonder if she will show up in Genoa City, Wisconsin, in 2022?
Nick recognizes his son's angst, with the apple not falling far from the daytime tree. Both men can pursue voluntary efforts because they do not have to make a living.
The upbeat nature of New Hope, which is Nick's passion project, is something he hopes to share with Noah in the new year.
Young And The Restless Spoilers – Lost Loves Returning
Chelsea Lawson (Melissa Claire Egan) was not a star in Nick's dream. That could mean TPTB have no plans to reunite this one-time couple soon.
But all is possible in daytime, and we are only days into the new calendar. Phyllis is apparently written off, likely to Jack Abbott (Peter Bergman).
Chelsea is available. So, it is reasonable to believe that she will cross romantic paths with Nick if Adam continues to reject her hopes for a reunion.
This site is a leading source for everything linked to The Young and the Restless. Check back on Soap Spoiler regularly for Y&R spoilers and news!