The Young and the Restless Spoilers: Chelsea Drawn In To Fight Sally For Adam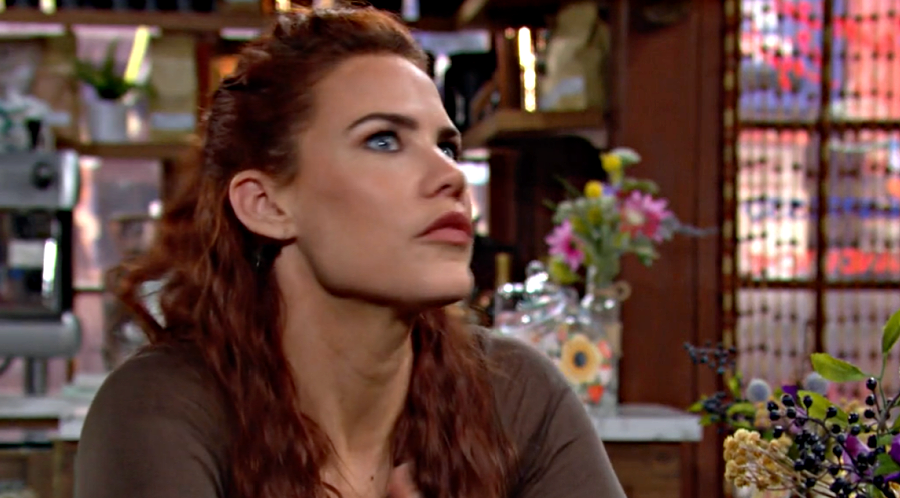 The Young and the Restless spoilers document that Adam Newman (Mark Grossman) knows that Sally Spectra (Courtney Hope) is trouble. He also knows that Hope's character does not have his number, but Chelsea Lawson (Melissa Claire Egan) does.
As for Chelsea, she does not recognize what is happening. She should be focusing on what is best for her and Adam's son, Connor Newman (Judah Mackey), and putting her creative energies into Newman Media's fledgling fashion platform.
Instead, Chelsea is allowing herself to be drawn back into the drama that swirls around Adam by involving herself in his building romantic interest in Sally.
Young And The Restless Spoilers – Hard To Break, But Necessary
No one should expect Chelsea's deep feelings for Adam to evaporate. Returning from Minnesota with hopes of reviving the pairing that they had, off and on across many years, was plausible.
Being in Genoa City, Wisconsin, where Sally now exists, is an adjustment. Chelsea left town with Anita Lawson's (Catherine Bach) recovery in mind. Her mom is better, and Chelsea has regained her sanity.
It is hard to break from past patterns. But Chelsea needs to find a way to do so, or she could allow herself to go off-course again.
Young And The Restless Spoilers – Sally Spectra Is A Destabilizer
Hopefully, Sally does not team with a friend and become involved in a scenario where Chelsea is knocked out.
Crossover fans of The Bold and the Beautiful recall that Sally and Dr. Penny Escobar (Monica Ruiz) entangled themselves in Flo Fulton's (Katrina Bowden), her last name before it was revealed that she was a Logan, life during the period when Sally was in so-called love with Wyatt Spencer (Darin Brooks).
Wyatt gave Sally an ultimatum after the storyline climax, telling her to stay away from him and Flo, or to leave Los Angeles, California. She choose the latter, which led to Sally's arrival in the fall of 2020.
Sally betrayed Jack Abbott's (Peter Bergman) trust, which caused him to cut off their developing relationship.
Sally also alienated Lauren Fenmore Baldwin (Tracey Bregman), who provided Sally with fast-track professional opportunities. Now, she has shifted gears to Adam, seeing him as a twofer of personal and professional gain.
Young And The Restless Spoilers – Adam Newman Can Not Manage The Drama
Adam was well-intentioned, when asking Chloe Mitchell (Elizabeth Hendrickson) to join the fashion platform while Chelsea was away.
Adam did not have a negative agenda, openly telling Chloe that he hoped her presence would ease Chelsea's fusion into the branch of Newman Media when she came back to GC.
Chloe is the person who saw Sally's potential while disregarding what was known about her backstory. Adam's mistake was not foreseeing trouble ahead or believing it would be manageable.
This site is a leading source for everything linked to The Young and the Restless. Check back regularly for Y&R spoilers and news!