The Bold and the Beautiful Spoilers: Zende Confused By Paris' Mixed Messages – Is Carter The Endgame?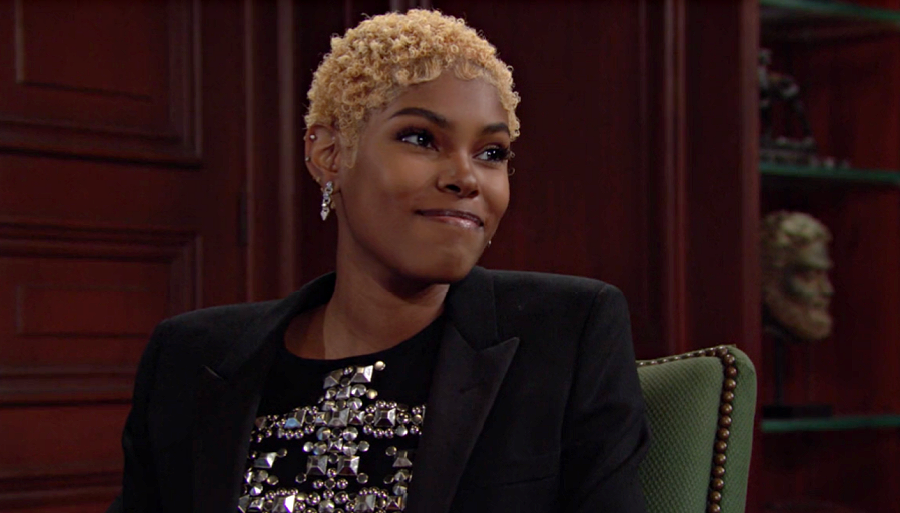 The Bold and the Beautiful spoilers document Zende Forrester Dominguez' (Delon de Metz) will only be able to take so much before he changes his approach or alters his romantic course. Paris Buckingham (Diamond White) took the tip-off Carter Walton (Lawrence Saint-Victor) provided and acted on it.
As viewers saw, Paris aggressively told Zende that she was happy with their situation. Zende got the message, as Paris wanted him to know she likes being single and having no commitments to him or anyone else.
Bold And The Beautiful Spoilers – Is Paris Buckingham The Right Woman?
Zende has fallen in love with Paris. That is open-hearted and honest. He has nothing to apologize for and should not second-guess himself regarding his engagement ring plan and intended New Year's proposal.
Based on Paris' desire to block his request, it will be fair for Zende to reconsider if she is the right woman for him. While Paris appears to have all of the qualities he admires and is unique among the other women he has known in his life, she is also a bit immature.
Paris is a recent college graduate. She seems not to have serious relationship experience and appears not ready to make weighty decisions like marriage.
Bold And The Beautiful Spoilers – Is Zende Forrester Dominguez The Right Man?
Zende is coming off a marriage to Nicole Avant (Reign Edwards). That union ended in 2020, with Zende returning to the Forrester family home in Los Angeles, California.
Zende may still be in the rebound stage. He may be lonely and, after not having found anyone else, glommed onto Paris prematurely.
All has gone well for Paris professionally. The prize opportunity she was offered at Forrester Creations, in working for Hope Spencer (Annika Noelle). Paris was in the right place at the right time and made a good impression on everyone.
Understandably, Paris does not see a firm commitment as something she is interested in right now. Zende is ready to settle down, and she is not.
Bold And The Beautiful Spoilers – Carter Walton Is Rebounding
Carter has not been falling in love with Paris in recent months. He was taken by her sister's charms. But Zoe Buckingham (Kiara Barnes) burned him, or at least that is how he saw it after she accepted his quick marriage proposal while also pursuing Zende.
Quinn Fuller (Rena Sofer) proved to be disastrous for Carter. He was fortunate not to have lost his job at FC and has since restored his reputation.
One failed engagement and believing in false hope with Quinn shook Carter. So, Paris' attention will be welcomed and could prove impactful. Of course, Zende's take on this potential pairing will not be positive initially.
This site is a leading source for everything linked to The Bold and the Beautiful. Check back regularly for B&B spoilers and news!