The Bold and the Beautiful Comings and Goings: A Fan Favourite Reappears, A Newbie Debuts, A Child Returns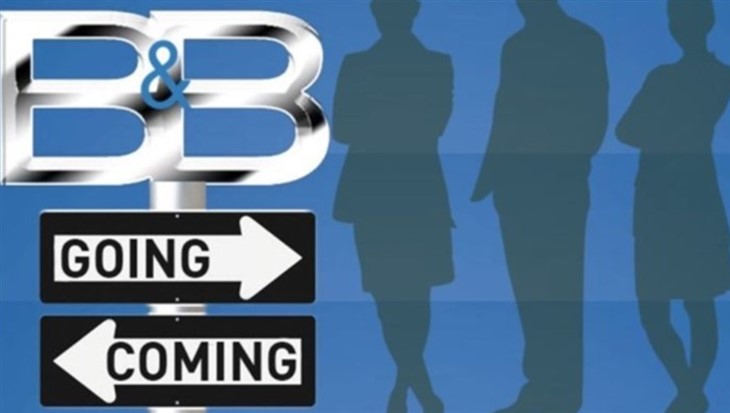 The Bold and the Beautiful (B&B) spoilers for the week of January 3, 2021 reveal that there is a whole lot os shaking going on in LA as a new year unfolds. A fan fave reappears, a mysterious leader takes his place, and a dilligent helper helps out.
The Bold and the Beautiful spoilers: The week of January 3, 2021 Shows a Newbie Appears
First off there is a mysteriously titled newcomer to be aware of. Alfonso Caballero has been cast as a "meeting leader" and he appears on Friday, January 7. There is every reason to believe this is to do with Brooke falling off the wagon, albeit not at her hand. That evildoer Sheila Carter (Kimberlin Brown) switched out fake champagne for real champagne and Brooke drank it down like a parched prairie dog in the desert.
She was trying to be a good girl, we'll give her that. But try as she might, she was no match for the evil cunning of arch enemy Sheila Carter. Once Brooke realizes that she got toasted she may make a beeline for an AA meeting. And good for her. But one thing she will not get right, explosive show spoilers tease that she could blame Quinn Forrester (Rena Sofer) for her mishap.
B&B spoilers: The week of January 3, 2021 Reveals a Child Actor is Back
This week fans will see adorable Henry Joseph Samiri back as Douglas Forrester. Isn't he growing up so fast? Look for him to appear on Friday, January 7. We don't want to ruin the surprise as to why he appears, but keep in mind that his grandma Taylor Hayes (Krista Allen) has been advocating for a change in his custody arrangement.
The Bold and the Beautiful spoilers: The week of January 3, 2021 Brings Another Newbie to the Fore
Speaking of Taylor Hayes, her assistant in do-gooding is back. That is Erika Medina who has been busy playing St. Tay's assistant. Does a day go by without someone lauding Taylor for saving the world, being a savior to the less fortunate? She is starting to sound like Mother Teresa. Anyway, her faithful assistant in do-gooding will consult with her boss on Monday, January 3, and Wednesday, January 5. Fun Fact: The actress previously appeared as Tara on 90210.
Be sure to catch up on everything happening with B&B right now. Come back here often for The Bold and the Beautiful spoilers, news, and updates.